About this Event
We have assembled a panel of experts to guide you through the process of building a great career in the human resources sector.
We will discuss important topics and respond to your questions in real-time. Join us to learn about the following topics and more:
Strategies you can implement today to increase your chances of employment
Current labour market data for the human resources sector
Companies most likely to hire in the COVID-19 environment
Developing a relevant virtual network and personal brand
Improving your resumes to increase job prospects
Tips and advice to help with PGWP and Permanent Residency
If you have any questions you can reach us at info@devant.ca .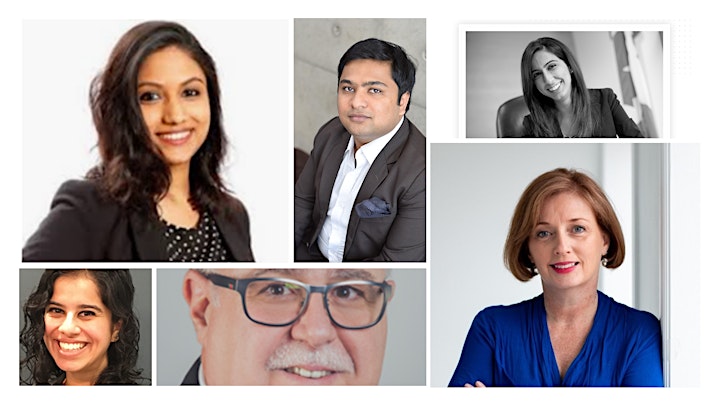 Ali Najaf - Simon Fraser University
Ali is a former international student from Pakistan. He has volunteered more than 2,900 hours with 30+ organizations in Canada and Pakistan. Ali likes to assist international students to overcome the challenges that they face when coming to Canada. His motto is, "Life is not measured by the number of days you live, but the number of lives you inspire, so be someone's inspiration."
https://www.linkedin.com/in/anajaf/
Jennifer Bernardo - Brock University, University of Toronto
A seasoned HR Professional, she has worked in various organizations in HR Management including teaching as a lecturer at Fanshawe College, Western, and Guelph University. She has mentored students into careers in HR and is knowledgeable in pathways to become a certified HR Practitioner and training consultant. Jennifer's expertise is in talent acquisition, change management, training and development, diversity, and inclusion. She will provide insights on skills employers are looking for, how recruiters select talent and strategies you can use to find employment in the HR sector.
https://www.linkedin.com/in/jenniferbernardo/
Denis Gravelle, BA, MEd
Denis is the Chief Strategist at Devant, a subsidiary of Academica Group, leading career and skills development projects in collaboration with industry and academia. Denis has led workforce development projects focusing on newcomers and international students.
https://www.linkedin.com/in/dgravelle/
Ziah Sumar, BA, LLP, Associate Partner, Long Mangalji LLP
Ziah is an Immigration Lawyer whose practice encompasses all areas and streams of economic immigration, from temporary and permanent residence applications through to citizenship. Ziah is an active member of Canada's legal and immigration communities.
https://www.linkedin.com/in/ziahsumar/
Syeda Kabir, MIRHR, BBA (Hons)
Syeda came to Canada as an international student from Bangladesh to pursue her Masters of Industrial Relations and Human Resources at the University of Toronto (MIRHR). Syeda's focus areas consist of talent management, recruitment, leadership, performance management, organizational effectiveness, career development, and strategic HR.
https://www.linkedin.com/in/syedahrspecialist/
Moderator
Zohra Lakhani, BA, MEd
Zohra is an educator and international development practitioner. Zohra pursued her BA in International Development Studies at UCLA and completed her MEd at OISE University of Toronto. She has worked on several international projects which include 21st Century Skills development, curriculum reform, higher education policy, citizenship, peacebuilding, and refugee education.