Description
RIC Centre is hosting a "How to Build a Product" seminar on "Product Development Lifecycle" as part of our Expert Speaker Series.
This Expert Speaker Series will provide information on the key elements involved in turning an idea into a product, ready for sale. Focusing on commercialization and the importance of anchoring product development, key areas of discussion will include looking at perspective and attitude, your startup team, chasing down unknowns, and production and regulations.
The session will also address how to define a product with a broad perspective, as well as the cycle of development. This includes getting to proof of concept and ensuring you know what you're proving, R&D of product and with a focus on relationships and market research, and making more impact than just testing. The session will highlight the chasm in relation to the product cycle and marketing/sales cycle, and its importance to early stage companies.
Date: Monday, June 5th, 2017
Time: 12:00PM - 1:30PM
Venue: Xerox Research Centre of Canada (Pake Auditorium)
Address: 2660 Speakman Drive, Mississauga, ON L5K 2L1
Moderator:
1. Frank Gairdner, Co-Founder of TriggerTech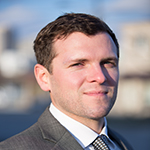 Frank has been an entrepreneur for over ten years. He has worked on service based companies, mechatronic drive trains in the CleanTech space, proprietary triggers for crossbows and firearms, and has new ventures on the go. He specializes in ideation to commercialization, focusing on the creative strategy and hard work that it takes to get new products to market.
2. Kevin Shipley, Lawyer and Patent Agent at Bereskin & Parr LLP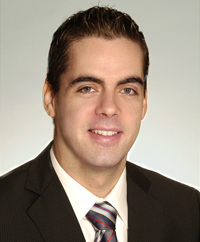 Kevin's practice focuses on patent prosecution with an emphasis on mechanical innovations. Kevin also focuses on freedom to operate, patent infringement, and patent validity investigations, as well as advising on confidentiality agreements, patent licenses, and other IP-related agreements.
While obtaining his degree in mechanical engineering, Kevin completed an internship in the oil refining industry during which he focused on preventative maintenance and failure avoidance based on vibration analysis of rotating and reciprocating machinery.
Kevin currently serves as Chair of the Ontario Engineering Competition Advisory Board, and as a volunteer advisor with the Research, Innovation and Commercialization (RIC) Centre. He is also a member of the Intellectual Property Owners Association (IPO) IP Licensing Committee.
Kevin also speaks about patent and IP-related issues, including providing in-house education and training seminars for clients, and lecturing at the Western University Faculty of Engineering, the Richard Ivey School of Business, and the Schulich School of Business.