Online course (12 meetings). Josephine Lombardi will guide you in a journey of self-discovery and healing.
About this event
12 meetings, every Tuesday* at 7pm-9:00pm (EST).
*No class on Tuesday, October 18.
Language: English
Price: CAD $199 + HST
Dates:
September 27, 2022 7-9 pm
October 4, 2022 7-9 pm
October 11, 2022 7-9 pm
October 25, 2022 7-9 pm
November 1, 2022 7-9 pm
November 8, 2022 7-9 pm
November 15, 2022 7-9 pm
November 22, 2022 7-9 pm
November 29, 2022 7-9 pm
December 6, 2022 7-9 pm
December 13, 2022 7-9 pm
December 20 , 2022 7-9 pm
Age: 18+
This course builds on the award winning book, Experts in Humanity: A Journey of Self-Discoveryand Healing, written by Dr. Josephine Lombardi.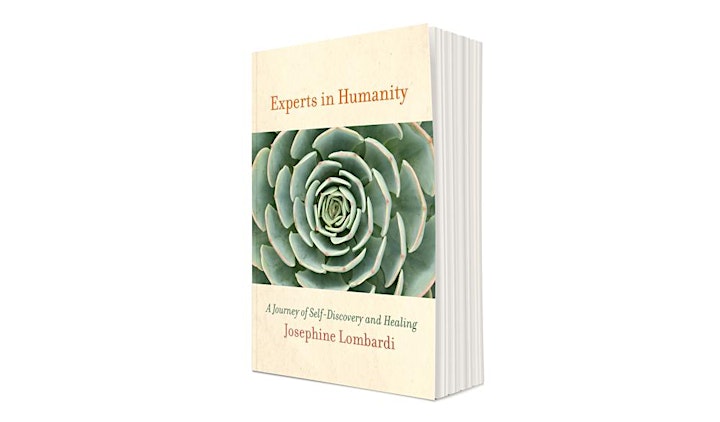 Dr. Lombardi is an award-winning author and documentary film maker who has worked as a parish minister, university campus minister, high school chaplaincy leader, teacher educator through O.E.C.T.A., professor of Religious Education, Brock University, retreat facilitator, faith formation consultant, and program coordinator in the Diocese of Hamilton. Presently, she is Assistant Dean of Academic Affairs and Associate Professor of Pastoral and Systematic Theology for St. Augustine's Seminary in Scarborough, Ontario. She has done media work in radio and television and has been an advisor to the Canadian Conference of Catholic Bishops in the area of doctrine and Catholic-Muslim relations. Her books: On Earth as it is in Heaven and Experts in Humanity have been featured on Salt and Light TV. Experts in Humanity was awarded first place in the category of Family Life by the Catholic Press Association of the United States and Canada in 2017.
She is the Series Theologian for the new Religious Education resource for grades 1 through 8, "Growing in Faith, Growing in Christ" for Catholic School Boards in Ontario, Alberta and Saskatchewan.
The course covers the following topics:
factors that influence human behaviour
conflict and communication skills
trauma
family of origin/relationship dynamics
coping skills
virtuous leadership
faith formation
--
The course allows for small and large group sharing, always optional, and shared resources for further reading and follow up training. ZOOM will be used as the platform to deliver the course virtually. Please view and share this promotional video with interested friends and family.