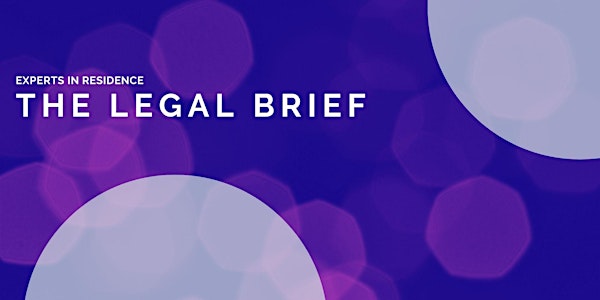 Experts in Residence: The Legal Brief | Commercial Leasing - Tips & Traps
Join our legal experts as they answer all burning questions pertaining to Commercial Leasing. Know the tips & traps to support your biz!
About this event
EXPERTS IN RESIDENCE: THE LEGAL BRIEF
Featuring Barriston Law
Whether you're starting out, growing, buying & selling, succession planning, and more – Barriston's team of experts can point you in the right direction when it comes to topics related to all aspects of your business . Join Barriston Law and the Sandbox virtually for a fireside chat every month. Register here!
This week's topic: Commercial Leasing - Tips & Traps
The laws affecting commercial leases can be intimidating at the best of times. In the past few months, the commercial leasing landscape shifted as a result of COVID-19 and government efforts to provide financial relief to commercial tenants and landlords. On July 16th, join Janice Mumberson and Cassandra Ironside of Barriston LLP to discuss what commercial landlords and tenants should be aware of as they negotiate commercial lease agreements during the summer of 2020.
Date: Thursday July 16, 2020 – 4:00p.m. to 5:00p.m.
Do you have questions? They have answers! #AMA – submit your questions during registration to make sure you can join the conversation.
Register now for this free session! Scroll down to secure your spot – Zoom webinar link will be provided once registered.
Session Presenters:
Janice Mumberson
Janice is a Senior Associate at Barriston Law, practicing in the areas of business law, wills and estates, and real estate. Janice focuses on truly understanding her clients' goals to ensure they receive the best possible advice. Her Real Estate background will provide specific insight into how lawyers and clients can work together to get peace of mind when dealing with commercial leases.
Cassandra Ironside
Cassandra is an Articling student at Barriston Law, working in both the Barrie and Collingwood offices. She was raised in the Collingwood community and is excited to be back in her home community. Cassandra works closely with lawyers from every department to gain valuable skills and experience in the legal field.
EXPERTS IN RESIDENCE SESSION PROUDLY BROUGHT TO YOU BY: