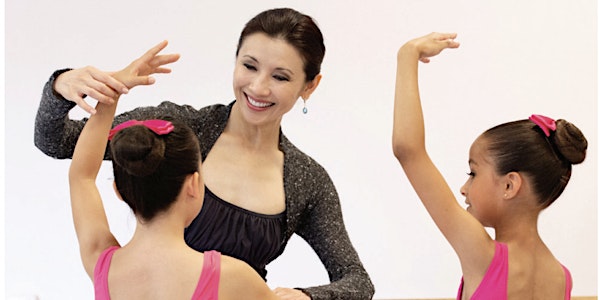 Explore Goh Ballet Bayview
Explore Goh Ballet Bayview, and join us for a Q&A session with Director Chan Hon Goh.
When and where
Location
Goh Ballet Bayview 2901 Bayview Avenue #Unit 132A Toronto, ON M2K 1E6 Canada
About this event
Dance should be a part of every child's upbringing.
Foster confidence and creativity in your child through artistic exploration and dance! Classical ballet will activate strength, coordination, balance and flexibility, with association to French terminology, musical phrasing and fun filled themes. 
On September 8th, we invite you to our Explore Goh Ballet signature event and have your dancer be treated to a complimentary class assessment, while parents are entertained with an insightful panel discussion around dance training with dancers from The National Ballet of Canada led by academy director, Chan Hon Goh C.M., D.Litt.
Experience the 'Goh Ballet Difference ' while getting a first hand look at our state of the art facilities and meeting our wonderful staff.
"Here at Goh Ballet, We are so much more than 'just dance'! Our award-winning teachers will nurture concentration, focus and students through important physical and cognitive developments." - Chan Hon Goh, Studio Director
The Event will be divided into 2 sessions:
Dancers Age 7-10 from 5:30pm - 6:15pm
Dancers Age 11-14 from 6:30pm - 7:15pm
Please register for Your Session according to your dancer's age.
 Location: Goh Ballet Bayview: Bayview Village Shopping Centre, 2901 Bayview Ave., Toronto, ON M2K 1E6
Tel: 416.628.1999.
Email: Dance@GohBallet.com
www.GohBallet.com/Bayview