Description
Explore MaRS: Meet the minds behind today's AI breakthroughs
Media Partner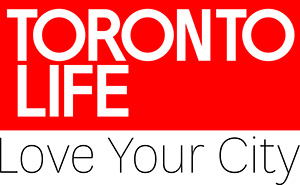 Meet Toronto's leading researchers and entrepreneurs that are developing today's breakthrough AI technologies and tour the labs and offices where innovation meets realization including:

CIFAR (Canadian Institute for Advanced Research). CIFAR is part of Canada's history in AI and its future. Founded by Geoffrey Hinton, CIFAR's Learning in Machines & Brains program pioneered deep learning and continues to produce groundbreaking research. CIFAR leads the $125 million Pan-Canadian AI Strategy for research and talent. Established in 1982, CIFAR has nearly 400 researchers across the world and is affiliated with 18 Nobel laureates.

Vector. The Vector Institute opened its doors less than a year ago and has quickly become home to a large community of world-class AI researchers with expertise in areas including deep learning, machine learning, natural language processing, machine vision, quantum computing research, health care and even music. The Vector Institute's vision is to drive excellence and leadership in Canada's knowledge, creation, and use of AI to foster economic growth and improve the lives of Canadians.
Autodesk. Pushing the limits of generative design for architecture, Autodesk's home at MaRS is the first large-scale example of an AI-designed office space. Collaborations at Autodesk's Technology Centre Studio with academic, industry and entrepreneurial communities experiment, explore and test ideas about the future. This new residency program also features startup partner projects, such as Transpod's hyperloop vehicle prototypes.

Borealis AI. With five labs across Canada, Borealis AI is the Royal Bank of Canada's R&D centre dedicated to achieving state-of-the-art machine learning and artificial intelligence through a mix of fundamental and applied research. The lab's research scope extends beyond the banking world to include a broad range of societal issues – including differential privacy and environmental science – and is the first of its kind in the country.

JLABS @ Toronto. One of ten JLABS incubators globally and the first site outside of the US, JLABS @ Toronto currently has 50 resident companies working on AI, pharmaceutical, medical device, consumer and health tech products. The incubator provides cutting-edge, modular and scalable lab space and $4M of state-of the art equipment.
Connect with and demo technologies from leading startups, ventures that are using AI to to solve some of the world's most complex problems — from identifying difficult to diagnose diseases to reducing the bias in the hiring process, including:
Schedule:
4:00 p.m.: Doors open
4:15 p.m.: Brief remarks on Toronto's emergence as an AI epicentre from MaRS, CIFAR, Borealis, Vector and Autodesk
4:45 - 6:30 p.m.: Lab/office tours and startup demos
About the Speakers:
Yung Wu, CEO, MaRS Discovery District
Yung Wu is a pioneering entrepreneur and serial investor. Previously, Wu was chair of NFQ Ventures, an early-stage investment firm based in Toronto. He has a track record of founding, scaling and actively backing several groundbreaking startups, including: Castek Software, an insurance software vendor that was sold to a division of Oracle in 2007; Fuse Powered, a mobile analytics and big data firm that was purchased by Upsight in 2016; and Antibe Therapeutics, a biotech company developing medicines to treat pain and inflammation.
Elissa Strome, Executive Director, Pan-Canadian Artificial Intelligence Strategy
Elissa Strome is Executive Director, Pan-Canadian Artificial Intelligence Strategy at CIFAR, working with research leaders across the country to implement Canada's national research strategy in AI. Elissa completed her PhD in Neuroscience from the University of British Columbia in 2006. In 2008, she joined the University of Toronto's Office of the Vice-President, Research and Innovation and was Director of Strategic Initiatives from 2011 to 2015.


Brendan Frey, Co-founder, Vector Institute, and CEO, Deep Genomics
Brendan Frey launched Deep Genomics in 2015, to address the need for a new data- and AI-driven approach to genetic medicine. Over the past 15 years, Brendan has co-authored over 200 papers on machine learning and genome biology, including over a dozen that appeared in Nature, Science and Cell. His inventions include one of the first deep learning algorithms (1995), factor graphs (1997), a coding method that is used in most telecommunications devices (1999), affinity propagation (2007), and deep learning models of splicing (2015, 2018), protein-DNA/RNA interaction (2015) and polyadenylation (2017). Brendan is a Professor of Engineering and Medicine at the University of Toronto, a Co-Founder of the Vector Institute for Artificial Intelligence and a Senior Fellow of the Canadian Institute for Advanced Research.


Alan Veerman, Chief Operations Officer, Vector Institute for Artificial Intelligence
Alan Veerman brings to the Vector Institute more than 14 years in the central agencies of the provincial government, as well as direct experience working closely with the founding board, government partners, and industry sponsors to establish Vector. With a background primarily in the province's Ministry of Finance, Alan has held a series of progressively more senior positions in different areas of analysis, coordination, operations, and policy. For the last few years, Alan has been Project Director with Ed Clark, who now serves as Chair of the Vector Institute. Previously, Mr. Clark served as Chair of the Premier's Advisory Council on Government Assets and as the Premier's Business Advisor. Alan holds a degree in environmental studies from the University of Waterloo.
Foteini Agrafioti, Head Borealis AI & CSO RBC
Dr. Foteini Agrafioti is the Chief Science Officer at RBC and Head of Borealis AI, RBC's Research Institute in Artificial Intelligence. She is responsible for RBC's intellectual property portfolio in the fields of AI and machine learning. Prior to that, Foteini founded and served as CTO at Nymi, a biometrics security company and maker of the Nymi wristband. Foteini is an inventor of HeartID, the first biometric technology to authenticate users based on their unique cardiac rhythms. She was named "Inventor of the Year" in 2012 by the University of Toronto and one of Canada's "Top 40 under 40" in 2017.
Gordon Kurtenbach, Head of Autodesk Research
Dr. Gordon Kurtenbach oversees a large range of research including human-computer interaction, graphics and simulation, environment and ergonomics, high performance computing, and CAD for bio/nano-technology at Autodesk. Gord has published numerous research papers and holds over forty patents in the field of human-computer interaction. Formerly, Gord was the head of interactive graphics research at Alias. Prior to Alias, Gord was a researcher at Xerox's Palo Alto Research Center and a member of Apple Computer's Advanced Technology Group researching gesture-based input techniques for graphical user interfaces.