Join ventureLAB and Keysight Technologies as we explore the key technologies you need to understand when working in the Auto Sector.
About this event
In record time, Peter Schweiger of Keysight Technologies will guide you through an exploration of 6 key technologies in the Automotive Sector chosen by ventureLAB's Hardware Catalyst Initiative team.
Cybersecurity- Penetration testing
GaN SiC Wideband Gap Power semiconductor testing
Battery development (Cell, module and Pack level)
Battery drain and module power testing
Next-generation Automotive Radar
Products using GNSS- Global Navigation Satellite Systems
During this session, you will learn about the importance, challenges and opportunities that these technologies provide for your growing business.
Agenda
10:00 AM: Welcoming Remarks
10:00 - 10:40 AM: Presentation on the 6 Auto Sector Technologies
10:40 - 11:00 AM: Q&A + Discussion
Speaker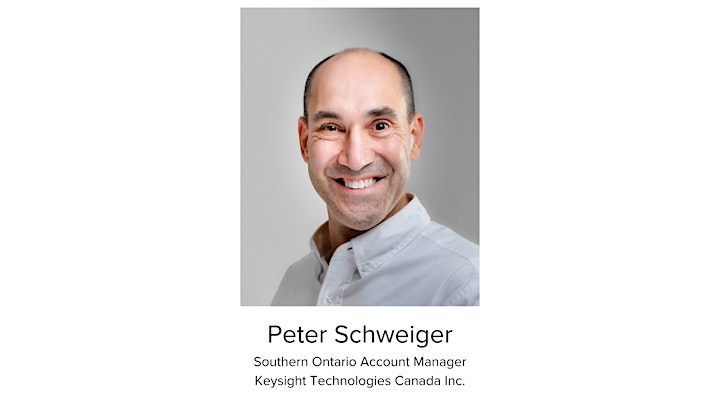 Peter Schweiger of Keysight Technologies has over 30 years of test and measurement experience with a focus on the Automotive Market in Southern Ontario. Peter's access to Keysight Labs, emerging standards and customer projects allows him to provide presentations on hot trends, challenges, possible solutions and highlight opportunities. Peter is located in Mississauga, Ontario and loves everything on 2 or 4 wheels and going off the grid.
About ventureLAB
Photo/Video Disclaimer
Organizer of Exploring 6 Key Technologies in the Auto Sector with Keysight Technologies
ventureLAB is a leading global founder community for hardware technology and enterprise software companies in Canada. Located at the heart of Ontario's innovation corridor in York Region, ventureLAB is part of one of the biggest and most diverse tech communities in Canada. Our initiatives focused on raising capital, talent retention, commercializing technology and IP, and customer acquisition have enabled thousands of companies to create over 4,000 jobs and raise more than $200 million in investment capital. At ventureLAB, we grow globally competitive tech titans that build-to-scale in Canada, for global markets.