Exploring a Challenge and a Resource - 2021 BIAYR Programming Series
Experiential and creative workshop exploring life resources and challenges after a brain injury
About this event
Join us as we shift into creative inquiry and explore life resources and challenges. Through movement, drawing and creative writing, participants will be guided to investigate sensations of tension and restriction, as well as ease and mobility in the body. This will involve a combination of gentle movement explorations while lying down, sitting, or whatever position is comfortable. The 75-minute workshop offers us an opportunity to slow down, inhabit our present experience and connect with the body's wisdom and resiliency.
Open to brain-injury survivors/thrivers and caregivers.
No prior experience in the arts necessary.
Recommended Materials:
A comfortable space for moving on the floor
Drawing paper
Journaling paper
Drawing supplies you enjoy
Pen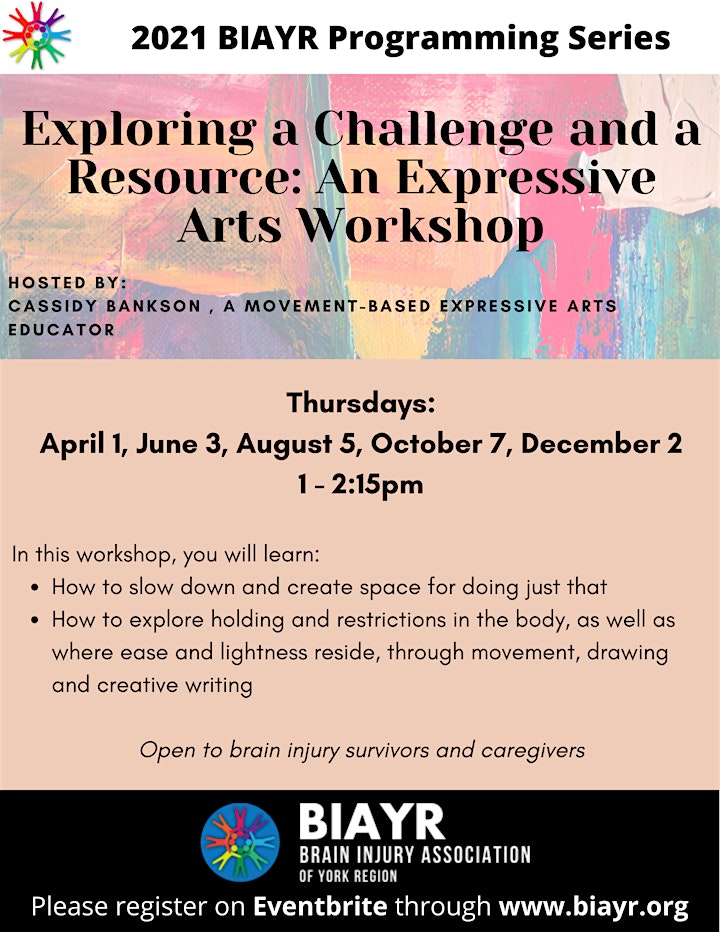 More About Cassidy Bankson:
Cassidy Bankson is a movement-based expressive arts educator. She studied and performed contemporary dance as a company member of Canadian Contemporary Dance Theatre. After completing an Honours BA from the University of Kings College in Halifax, she spent six years as the Oral Historian at the Canadian Museum of Immigration at Pier 21. During her tenure there she interviewed and recorded the stories of over 150 individuals and contributed to the creation of two temporary exhibitions. In 2013 she left her museum career to focus on the arts which lead her to studying movement-based expressive arts at the Tamalpa Institute in California. Additional studies have included Meditation, Feldenkrais, Contact Improvisation, and Improvisational Dance Performance. She received an accidental blow to the head in 2016 and has since lived with persistent concussion symptoms. This has crystallized her commitment to bringing the tools of embodiment, mindfulness, and creativity to others with acquired brain injuries for healing and transformation. She is currently facilitating a collaborative visual arts project with other artists with brain injuries called With. The project will be part of the exhibit Crip Ritual curated by Critical Design Lab at Tangled Art + Disability and the Doris McCarthy Gallery in January, 2022.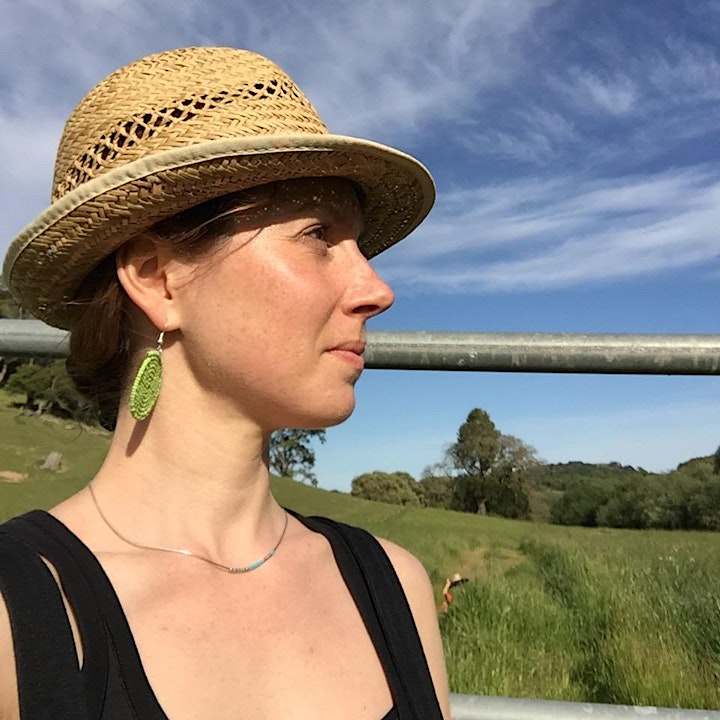 Organizer of Exploring a Challenge and a Resource - 2021 BIAYR Programming Series