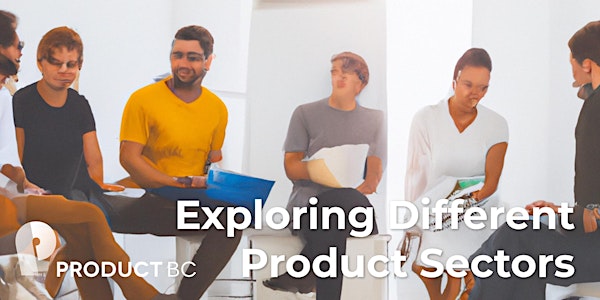 Exploring different Product sectors
Come along as we investigate the current state of the Product Manager profession and its potential future directions.
When and where
Date and time
Thursday, February 16 · 6 - 7:30pm PST
About this event
Come along as we investigate the current state of the Product Manager profession and its potential future directions. Get the inside scoop on the product world from a group of specialists with diverse professional backgrounds.
The event will feature a panel discussion format with pre-determined questions for the speakers, followed by a Q&A session for audience members to ask their own questions.
Who is this event for?
Individuals who are interested in the product space, but may not know the different types of "PM"
Individuals in Product who want to change the industry that they work in or learn more
Experienced product people but want to learn from the specific panelists
Speakers:
Jero Rivero

Justin Bertagnolli
Oksana Hlushko
Ling Weng
Price: Free for ProductBC members and non members
Location: Zoom (Link will be sent out closer to the date)
Speaker bio:
Oksana Hlushko
Oksana is a Senior Product Manager with a technical background and years of hands-on experience. Her career expands over several industries including fintech, ecommerce and IIoT. Oksana started her career in Sales but shortly after realized that Product Management was her true passion. Over the last 6 years she worked in various organizations: startups and enterprise and worked on solving exciting real world problems with the help of technology. On a personal side - Oksana loves spending time outside, traveling and learning more about new cultures.
Justin Bertagnolli
Justin is a Senior PMT at Amazon leading products within their Alexa portfolio. He has been building and managing products for over a decade as a Product Manager, Head of Product, and CEO. Justin has a BSc in Electrical Engineering, and has been involved in several startup accelerators along his journey to his current role. Lover of the outdoors, games, and a quality dad joke, Justin blends his passion for many things with servant leadership to develop great products.
Ling Weng
After her undergrad at University of Waterloo, Ling has worked in various sales and marketing roles in consumer product industry in the past decade. Her expertise lies in new product development, Go-To-Market strategy and global procurement. Her most recent role was Sr. Product Manager at Instant Brands in Ottawa Ontario, the maker of the renowned home appliance brand Instant Pot. There she managed the core product portfolio worth more than $500M and directed the development of the next generation Instant Pot, as well as the first smart home mobile application for the company. Ling relocated to BC in 2021 to pursue her MBA at UBC and is now settled in the beautiful White Rock with her 6-yr-old son and husband.
Jero Rivero
Jero is the Product Manager at Panevo, a Canadian & USA-based Consulting company expanding on its internet of things Lean and energy management software for the manufacturing industry. With over seven years of product management experience, Jero has been involved in the evolution of Mexico's fintech and payments industry; like many product managers, he started in product accidentally as a founder of a bill payments integrator for mom-and-pop stores, after T-Conecta, a Bimbo Breads subsidiary acquired his company; he joined them as a Product Manager to oversee the integration and develop their financial ecosystem, Jero moved to Canada with his wife Nicole back in 2021, where they enjoy skiing and hiking on their free time.