| | |
| --- | --- |
| Exploring Frontiers in Neurovascular Health - Conference DVD set | |
Event Details
On Sunday, September 30, 2012, the National CCSVI Society (NCS) hosted its second annual Canadian CCSVI conference at the Foothills Centennial Center in Okotoks, Alberta. The conference, Exploring Frontiers in Neurovascular Health – a Canadian CCSVI conference presented current CCSVI research and provided education for the MS and CCSVI patient communities and the community at large.
Chronic cerebrospinal venous insufficiency (CCSVI), a condition named by Italian  researcher Dr. Paolo Zamboni, is more prevalent in those who have been diagnosed with a neurological disease. With CCSVI, the veins in the neck and chest are narrowed and therefore fail to allow blood to drain properly from the brain and spinal cord causing individuals who suffer from it to have slow stroke like physical and mental issues, which maybe misconstrued as purely neurological symptoms.
At the second annual conference NCS was proud to once again bring together leading international researchers and physicians to present research and educate the patient community on how CCSVI is emerging and becoming more clearly understood since it made front page news in 2009.
Speaker

 

Location

 

Focus

 

 

 

 

 

 

 

 

 

 

Dr. Kenneth Mandato, MD

 

Albany, New York

 

The Saskatchewan CCSVI study

David T. Utriainen, BSc.

 

MRI Institute, Detroit, Michigan

 

Blood flow issues in neurological disorders

Dr. Chuck Woodfield, DC


 

USA

 

Atlas Instability, CCSVI and CSF

Dr. Vivek Prabhakaran, PhD

 

University of Wisconsin

 

Blood flow and Alzheimer's disease

Dr. Bill Code, MD

 

Duncan, British Columbia

 

New frontiers in neurovascular health

Kirsty Duncan, PhD, MP

 

Ottawa, Ontario

 

National strategy on CCSVI

Helen Nichol, PhD

 

University of Saskatchewan

 

Metals in neurological disorders

Bernhard Juurlink, PhD

 

University of Saskatchewan &

Alfaisal University, Saudi Arabia

 

Blood flow and neurological health

Dr. Gordon Hasick, DC

 

Calgary, Alberta

 

The influence of the upper cervical spine on intracranial pressure changes and vascular flow

Dr. Tammarie Heit, DDS

 

Edmonton, Alberta

 

The role of dental physiology in neurological function

Dr. William Nordquist, DMD, MS

 

San Diego, California

 

The role of oral spirochetes in systemic disease

 

 

 

 

 

 

 

 

 

 
Dr. Kenneth Mandato, a leading researcher from Albany, NY who is highly involved in the Saskatchewan government-funded study of CCSVI treatment outcomes, gave the keynote address. Dr. Mandato provided the latest research on CCSVI with a focus on the Saskatchewan clinical trial.
MS is just one on a large and growing list of conditions showing association with this emerging neurovascular frontier, including but not limited to Parkinson's, ALS, Alzheimer's, and Dementia.
With awareness of CCSVI growing exponentially in Canada, the public's need for accurate and current information from medical researchers is paramount. Video sales and tax deductible donations help NCS continue to bring the most accurate and up to date information to Canadians.
The National CCSVI Society is a Canadian registered charitable society formed in 2010 whose mandate is to continue to provide patients, physicians, medical policy makers, and the public at large with the latest in CCSVI research. 
NCS is looking to Canada's major employers to help deliver this information to its employees, employee families, and the public at large by sponsoring, attending, and promoting our Canadian CCSVI annual conferences. Our next conference is scheduled for September 2013 in Quebec. All inquiries to mail@nationalccsvisociety.org -- thank you!

Organizer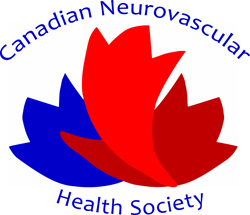 The Canadian Neurovascular Health Society is a registered volunteer driven, non-profit charitable society dedicated to improving the lives of Canadians affected by neurovascular conditions and diseases primarily through support, research and education. Our mandate is to serve as a resource for education and research for individuals with and at risk for neurovascular symptoms, their families and caregivers, government, the public at large, and medical and research communities.
We provide services through three primary methods: Providing Information and Support – to advance the awareness of neurovascular health to health care professionals and to champion neurovascular treatment; Research – to gather knowledge of neurovascular conditions; and Education – delivering educational forums.
We will provide Canadian Charitable receipts for amounts $20.00 and higher.
For further information, please visit us at http://cnhs.ca