Description
About the Event: Exploring Nonprofit Careers

A Charity Savant panel discussion

Presented by crawfordconnect
Exploring Nonprofit Careers will answer the question: "What is it really like working in nonprofit?" If you're looking for more meaningful work – or curious about working at a charity – this event is for you!
At this interactive panel Q&A session, you will:
Learn from respected nonprofit hiring managers and recruiters about nonprofit careers and how to break into the sector
Hear the stories of experienced nonprofit professionals who successfully transitioned from other industries into their charity roles
Engage in a candid discussion with leading nonprofit experts
Network with nonprofit professionals and other like-minded job seekers
If you are a young professionals or a mid-career job seeker interested in exploring nonprofit careers, this interactive panel Q&A session will answer all the questions you have about working in the sector.
Join us and be inspired to pursue a career in nonprofit!
Speakers: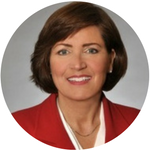 Deborah Legrove
President, crawfordconnect
As the President of crawfordconnect, Deborah's goal is to help Canada's non-profit organizations make positive changes to our world. Deborah brings a depth of experience to crawfordconnect from her 30 years of work in healthcare, social services and higher education in Canada and the USA. Since 1999 she has been connecting Canada's charities and nonprofits with executives, managers and fundraisers who have the experience, skills and confidence that enable these organizations to achieve their objectives.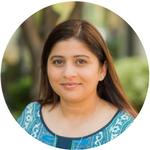 Deepa Mattoo
Legal Director, Barbra Schlifer Commemorative Clinic
Deepa Mattoo is Director of Legal Services at the Schlifer Clinic and Community Leadership in Justice Fellow at Factor-Inwentash Faculty of Social Work at the University of Toronto. Deepa is a passionate defender of women's rights to safety, access to justice and self-determination. Deepa is an alumnus of the Leader of Change program from Maytree Foundation and recipient of Spirit of Barbara Schlifer Award. She has over 19 years of experience in providing legal services, public education, advocacy and not-for-profit governance.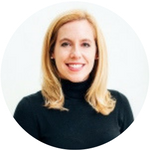 Leigh Naturkach
Director of Advancement, Women's College Hospital Foundation
Leigh Naturkach is the Director of Philanthropy for Women's College Hospital Foundation. She is a current Board member at Dying with Dignity Canada. Leigh is a past Board member of Arrabon House, and Canadians for Choice. Leigh began her career in the media industry. After nearly a decade of volunteer work primarily focused on the women's and youth sectors, she transitioned professionally to non-profit developing experience and expertise both in fundraising and program management.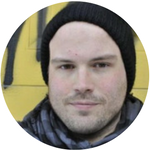 Brock Warner
Senior Manager, Fundraising, War Child Canada
Brock Warner, CFRE is the Senior Manager, Fundraising at War Child, a humanitarian organization devoted to protecting childhood in war zones. He has taught ePhilanthropy and Social Media at Humber College's postgraduate Fundraising Management programme in Toronto and is a graduate of the programme. He contributed to the development of The Philanthropic Mind by Chuck English and Mo Lidsky in 2016, and is profiled in Gail Picco's latest book Cap in Hand: How Charities are Failing Canada, and the World released January 2017.
Details:
6:00 - 7:30 pm: Panel Q&A
7:30 - 8:00 pm: Networking
Light refreshments to be served
Wheelchair accessible venue