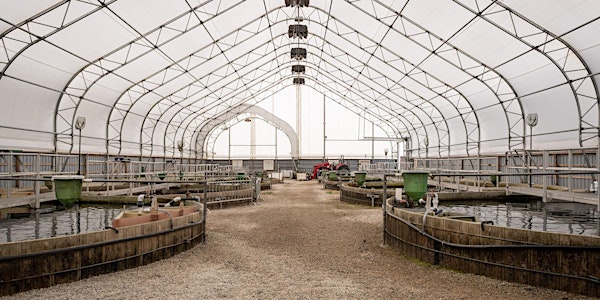 Exploring the Impact of the Ontario Aquaculture Research Centre - Alma
Hosted by the Ontario Agri-Food Innovation Alliance
About this event
Explore research at Ontario's Agricultural Research Stations in this four-part webinar series hosted by the Ontario Agri-Food Innovation Alliance. These webinars are developed to demonstrate how Ontario's agri-food research stations provide a platform for innovative research and collaboration that benefit Ontario's agri-food sector.
The final webinar of the series will explore the Ontario Aquaculture Research Centre - Alma (Alma Aquaculture Research Station). OMAFRA, in collaboration with the University of Guelph and the Ontario Ministry of Natural Resources, established this research station to facilitate research and commercialization of the fish farming industry in Ontario.
Speakers include Prof. David Huyben, Department of Animal Biosciences, and RJ Taylor, co-owner of Cedar Crest Trout Farms.
This webinar will be hosted by Zoom webinar. Please click the link below to join:
https://zoom.us/j/98651702086 Passcode: march30
Anyone interested in learning more about how these research stations facilitate innovation, collaboration and positive impact for the Ontario agri-food sector are welcome to attend.
For more information and to register for the other webinars, visit uoguel.ph/station-webinars
If you have any questions, please feel welcome to email us at researchstation.info@uoguelph.ca.