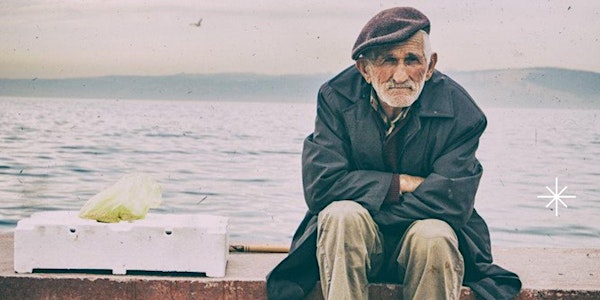 Exploring The Possibility of Death-Friendly Communities
Is there a benefit to developing a 'friendlier' relationship with death?
About this event
Is there a benefit to developing a 'friendlier' relationship with death? One of the responses to the aging population has been the promotion of age-friendly communities that, among other things, aim to be more inclusive and accessible for older people. While this framework approaches aging more positively, focusing on the living that is to be done when older, it doesn't adequately address the needs of people who are faced with death, their own or that of their loved ones.
In this talk, we wonder whether death-friendly communities might help alleviate the fear of death and dying? We begin by considering the medicalization of death, that is, the way our relationship to death is framed in medical terms and how dying has become the purview of professional experts, with death often happening in health facilities such as hospitals or nursing homes.
Against, this backdrop, we consider the possibility of developing a more personal, intimate, and amical relationship with our mortality. What might this look like and how might this reimagined relationship support us when we deal with dying? We will conclude by considering the compassionate communities approach as a promising example, and open the floor for a conversation about our relationship to death.
Presenter by Albert Banerjee & Julia Brassolotto
Hi there,
You are invited to a Zoom webinar.
When: Nov 23, 2021 01:00 PM Eastern Time (US and Canada)
Topic: Exploring the possibility of death-friendly communities
Please click the link below to join the webinar:
https://yorku.zoom.us/j/96341525974?pwd=c3FmZm1UVmxsZ3M2RDFWQXE0NWN6Zz09
Passcode: 688648
Or One tap mobile :
Canada: +15873281099,,96341525974#,,,,*688648# or +16473744685,,96341525974#,,,,*688648#
Or Telephone:
Dial(for higher quality, dial a number based on your current location):
Canada: +1 587 328 1099 or +1 647 374 4685 or +1 647 558 0588 or +1 778 907 2071 or +1 438 809 7799
Webinar ID: 963 4152 5974
Passcode: 688648
International numbers available: https://yorku.zoom.us/u/aowY60njx
Or an H.323/SIP room system:
H.323:
162.255.37.11 (US West)
162.255.36.11 (US East)
115.114.131.7 (India Mumbai)
115.114.115.7 (India Hyderabad)
213.19.144.110 (Amsterdam Netherlands)
213.244.140.110 (Germany)
103.122.166.55 (Australia Sydney)
103.122.167.55 (Australia Melbourne)
64.211.144.160 (Brazil)
69.174.57.160 (Canada Toronto)
65.39.152.160 (Canada Vancouver)
207.226.132.110 (Japan Tokyo)
149.137.24.110 (Japan Osaka)
Meeting ID: 963 4152 5974
Passcode: 688648
SIP: 96341525974@zoomcrc.com
Passcode: 688648