Export Prep Series: Product Alignment for the Chinese Market
Description
Product and market fit matters!
Even large companies like The Home Depot and eBay were forced to abandon the Chinese market because they made fundamental errors in their understanding of Chinese consumers.
When marketers fail to understand the nuances of their target market—they often fail. China is complex—too complex for a simple "China strategy". Smart marketers go deeper in their efforts to understand specific target markets and adjust their product and service offerings for tighter product market fit to reduce their business exposure to risk.
This workshop is an opportunity to learn from a team of in-market marketing specialists from China's Shandong Province, local experienced exporters and talented marketers. You will also learn practical tips and tools you can apply to your marketing strategies and tactics as you enter new markets.
Agenda (Subject to change)
08:00 to 08:30 Registration
08:35 to 08:40 Welcome - EEDC
08:40 to 08:50 Alberta Export Expansion Package/Growing Forward 2 - Government of Alberta
08:50 to 09:50 Session 1: Siwin Foods Export Team: Localizing your products for China

09:50 to 10:15 Break
10:15 to 10:40 Session 2: Alberta Exporter perspective: Fitting in in 80 countries - EEDC
10:45 to 11:45 Session 3: Localizing your products and services - RED the Agency
11:45 to 11:50 Closing
11:50 to 13:00 Networking Lunch
Hosted by: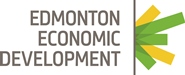 Event Partner:

FAQs
How can I contact the organizer with any questions?
The contact for this event is Siao Yong and she can be reached at syong@edmonton.com