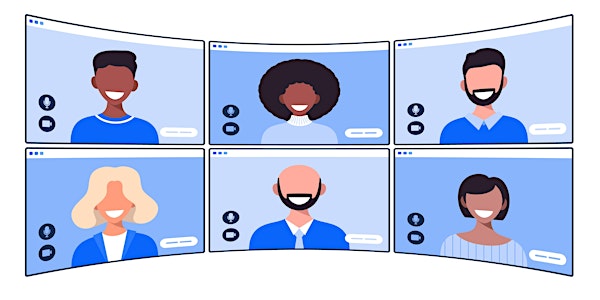 Expression of Interest - Participant in Virtual Consult: Work & Microcreds
90 min Virtual Dialogue on Microcredentials | Dialogue virtuel de 90 minutes sur les microcrédits
By CTLabs - The Lansdowne Consulting Group
Date and time
Mon, Feb 6, 2023 10:00 AM - 11:30 AM PST
About this event
We are seeking participants for a virtual 90-min engagement session on people's experiences with "microcredentials". This session will be held 1:00pm-2:30pm (Eastern Time) on Monday February 6th, 2023. Simultaneous translation into French, English, ASL and LSQ is available.
For this session, we are looking for expressions of interest to participate from individuals who:
1) Are in the mid-range of their working years (no strict definition - but must be older than 30)
2) Are available Monday February 6th, 2023, 1:00pm-2:30pm (Eastern Time)
3) Are able to participate virtually, preferably with a headset including a microphone.
The Lansdowne Consulting Group has been contracted by the Future Skills Office at Employment and Social Development Canada (ESDC) to facilitate a series of virtual stakeholder engagements to better understand the current use and role of "microcredentials".
We are interested in talking to people trying to get into the workforce (upskilling/reskilling), people who trying to move to another sector or job type (reskilling), and individuals trying to move up in the workforce to a more skilled position (upskilling). We are also interesting in talking to individuals who have completed upskilling or reskilling activities.
We are offering an honorarium of $100 to accepted individuals* in recognition of their time.
*We are giving priority to individuals who have a disability (5 spots) or who are immigrants (5 spots).
**Please note that this "ticket" is only an expression of interest to participate and we will notify you to confirm a spot in the session!
-----------------
Nous recherchons des participants pour une session virtuelle d'engagement de 90 minutes sur les expériences des gens avec les "microcrédits". Cette session aura lieu de 13h00 à 14h30 (heure de l'Est) le lundi 6 février 2023. Une traduction simultanée en français, anglais, ASL et LSQ est disponible.
Pour cette session, nous recherchons des manifestations d'intérêt à participer de la part de personnes qui :
1) Sont dans la moyenne de leurs années de travail (pas de définition stricte - mais doivent avoir plus de 30 ans).
2) sont disponibles le lundi 6 février 2023, de 13 h à 14 h 30 (heure de l'Est)
3) Être en mesure de participer virtuellement, de préférence avec un casque comprenant un microphone.
Le Lansdowne Consulting Group a été chargé par le Bureau des compétences futures d'Emploi et Développement social Canada (EDC) de faciliter une série d'engagements virtuels avec les parties prenantes afin de mieux comprendre l'utilisation et le rôle actuels des " microcrédits ".
Nous sommes intéressés à discuter avec des personnes qui essaient d'entrer sur le marché du travail (montée en compétence/récupération), des personnes qui essaient de changer de secteur ou de type d'emploi (reconversion) et des personnes qui essaient d'accéder à un poste plus qualifié sur le marché du travail (montée en compétence). Nous sommes également intéressés à discuter avec des personnes qui ont terminé des activités d'upskilling ou de reskilling.
Nous offrons un honoraire de 100 $ aux personnes acceptées* en reconnaissance de leur temps.
*Nous donnons la priorité aux personnes ayant un handicap (5 places) ou aux immigrants (5 places).
**Veuillez noter que ce "billet" n'est qu'une expression d'intérêt à participer et que nous vous contacterons pour confirmer votre place dans la session !