Description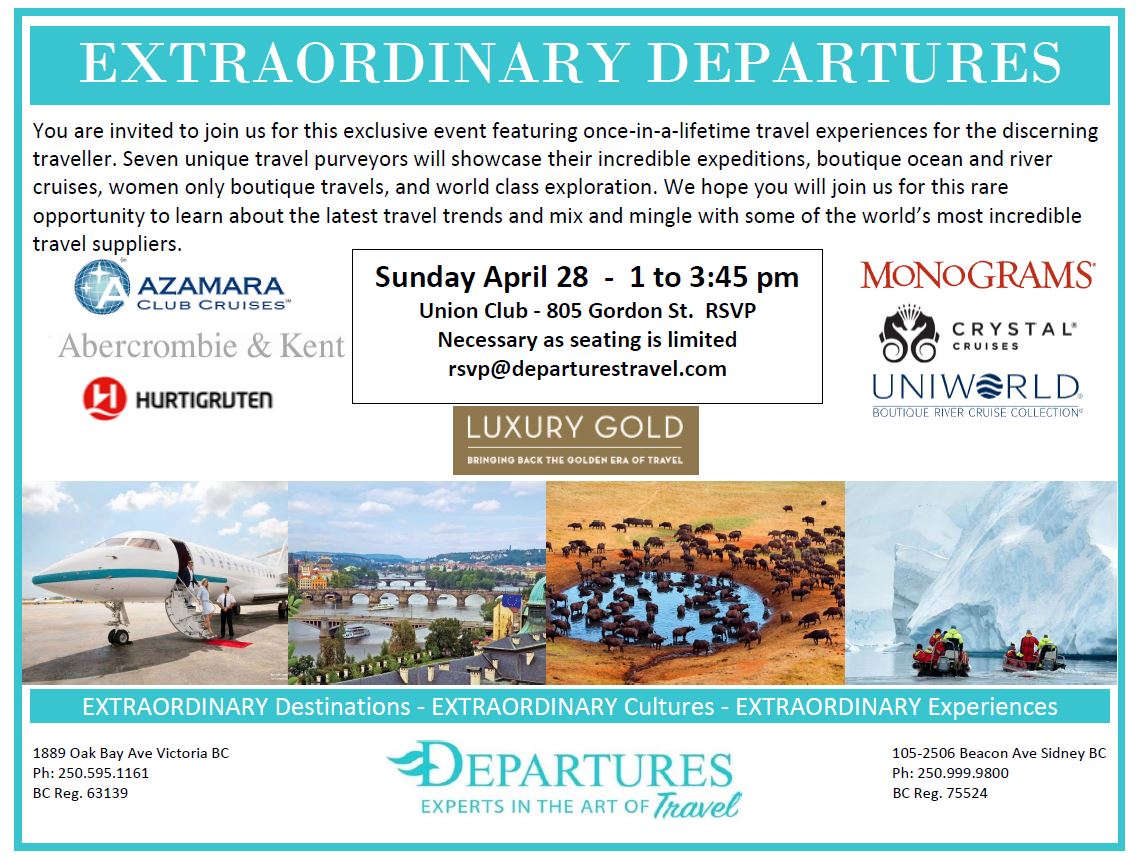 You are invited to join us for this exclusive event featuring once-in-a-lifetime travel experiences for the discerning traveler. Seven unique travel purveyors will showcase their incredible expeditions, boutique ocean and river cruises, women only boutique travels, and world-class exploration. We hope you will join us for this rare opportunity to learn about the latest travel trends and mix and mingle with some of the world's most incredible travel suppliers.
When: Sunday April 28th - 1 pm to 3:45 pm
Where: Union Club - 805 Gordon St.
RSVP necessary as seating is limited
Call 250-595-1161 or rsvp@departurestravel.com