Description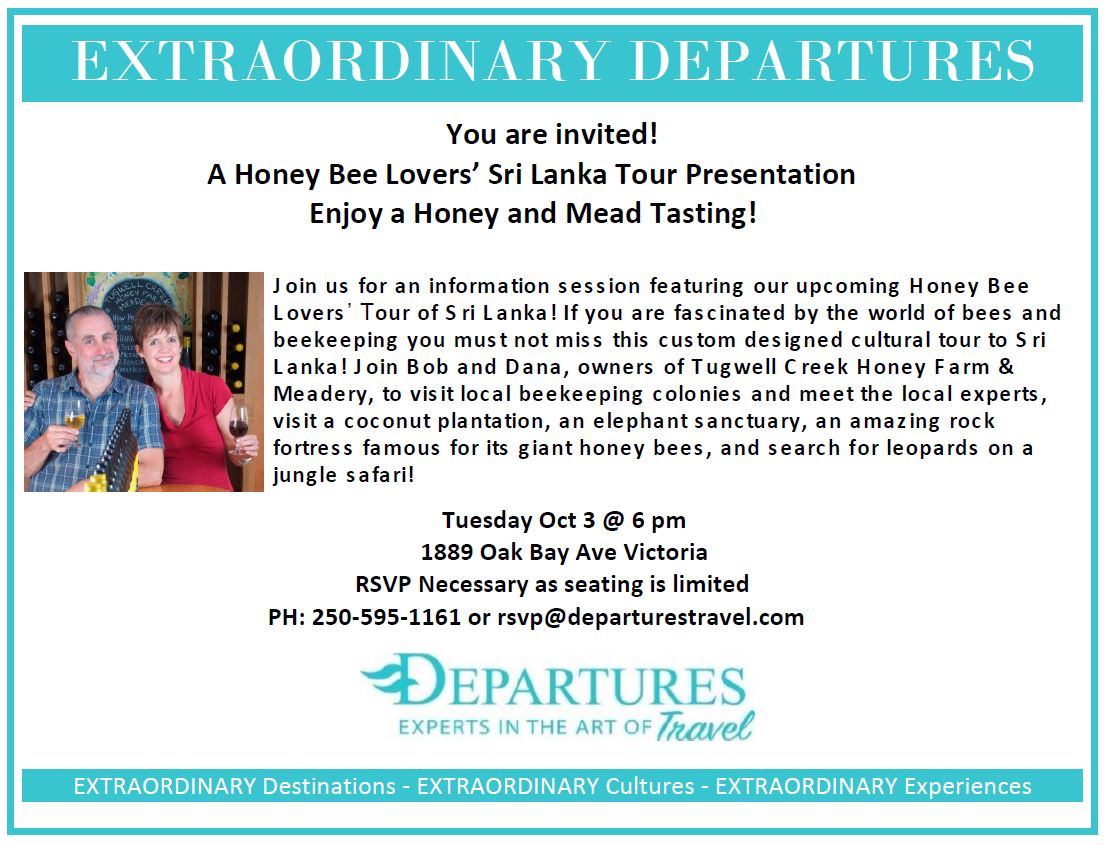 TO CHECK OUT THE TOUR CLICK HERE!
EXTRAORDINARY DEPARTURES
Join us for an information session featuring our upcoming Honey Bee Lovers' Tour of Sri Lanka! If you are fascinated by the world of bees and beekeeping you must not miss this custom designed cultural tour to Sri Lanka! Join Bob and Dana, owners of Tugwell Creek Honey Farm & Meadery, to visit local beekeeping colonies and meet the local experts, visit a coconut plantation, an elephant sanctuary, an amazing rock fortress famous for its giant honey bees, and search for leopards on a jungle safari!
Tuesday, October 3rd – 6pm to 9pm
1889 Oak Bay Avenue
RSVP Necessary as seating is limited
250-595-1161 or rsvp@departurestravel.com
Please visit Departures Travel - A Bee Lover's Tour of Sri Lanka for more information on the tour.
EXTRAORDINARY Destinations – EXTRAORDINARY Cultures – EXTRAORDINARY Experiences