Description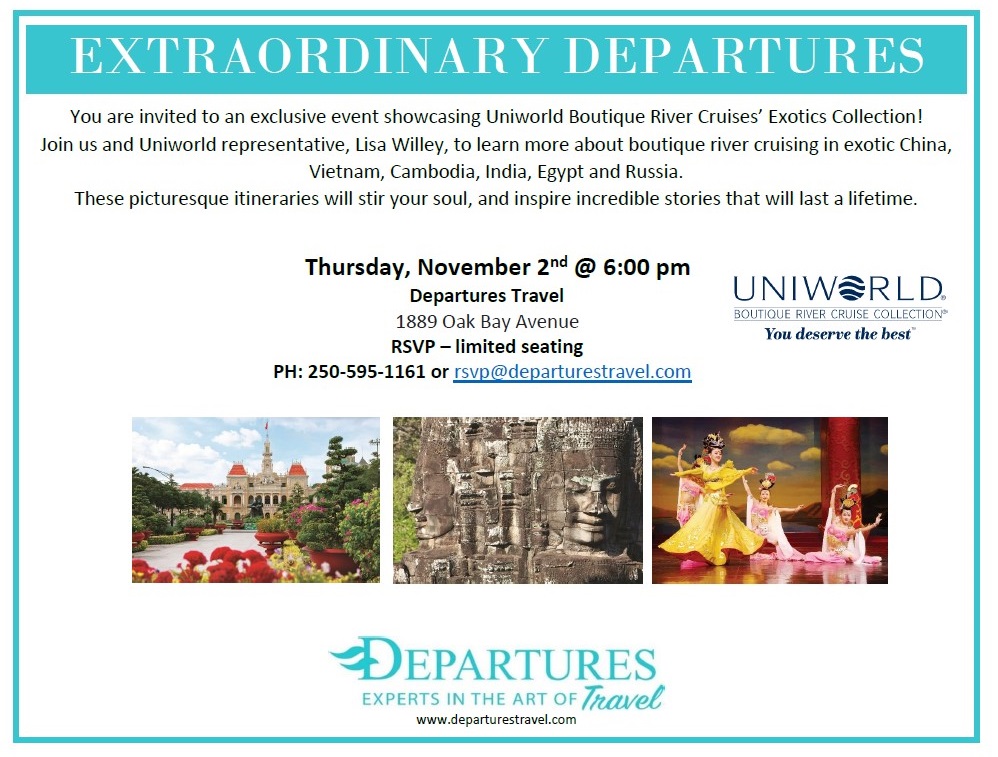 EXTRAORDINARY DEPARTURES
You are invited to an exclusive event showcasing Uniworld Boutique River Cruises' Exotics Collection!
Join us and Uniworld representative, Lisa Willey, to learn more about boutique river cruising in exotic China, Vietnam, Cambodia, India, Egypt and Russia.
These picturesque itineraries will stir your soul, and inspire incredible stories that will last a lifetime.
Thursday, November 2nd @ 6:00 pm
Departures Travel
1889 Oak Bay Avenue
RSVP – limited seating PH: 250-595-1161 or rsvp@departurestravel.com
EXTRAORDINARY Destinations – EXTRAORDINARY Cultures – EXTRAORDINARY Experiences