Description
The Emilia Romagna Region in Italy is home to some of the main delicacies of Italian cuisine, such as Prosciutto di Parma, Parmigiano Reggiano, Bolognese, Tortellini, Balsamic Vinegar and so much more!
Pleas join us in the celebration of the International Italian Cuisine Week with a superior culinary experience including:
- premium Italian wines
- exclusive 7-course dinner
- Italian appetizers
- authentic Italian products especially flown in for the occasion
- fresh pasta making demonstration by Casa Artusi
- Italian gelato
Free demonstration on fresh pasta making will be led by the "Mariette" teachers from Casa Artusi, a center dedicated to regional Italian cuisine and its rich culture.
Enjoy a night full of surprises and don't miss this unique opportunity to learn a secret recipe for perfect homemade tortellini!
---
Tickets
Tickets are available or at 604 682 1410:
Ticket ICC Member: $165
Regular Ticket: 195$
Table (10 pax) Member price: $1400
Table (10 pax) Regular price: $1800
ICC Business Membership: $350
All prices include: Open-bar wine reception featuring premium Italian wines, 7-course dinner.
Special rates available for groups, corporate tables, ICC members
(Please call 604 682 1410, M-F, 9am-5pm)
Tickets are not refundable and not transferrable.
---
Program
6.45PM: Registration of participants.
7PM-8PM – Wine reception and pasta making demos
8PM-10PM – Dinner
---
Menu
The 7-course menu will be inspired by DOP and IGP authentic Italian Products from Emilia Romagna Region and will feature: 3 buffet appetizers, 2 entrees, main course and gelato. To learn more about DOP and IGP Italian products follow the LINK.
---
Share the news!
Official hashtags of the event: #trueitaliantaste #extraordinaryER
Link to the event on Facebook: TBD
Our Chamber on FB: @Italian.Chamber.Commerce.Canada

Our Chamber on Twitter: @Italian_Chamber
Our Chamber on IG: iccc_west
---
The Extraordinary Italian Taste project
To learn more about Italy's project for the promotion of authentic Italian DOP and IGP products in North America, visit the official website of the project www.trueitaliantaste.com!
More info on Casa Artusi - Gastronomic Culture of the Italian Cuisine: http://www.casartusi.it/en/
Visit Emilia Romagna: https://www.emiliaromagnaturismo.it/en
---
Contact Information
Italian Chamber of Commerce in Canada West
703-889 West Pender Street, Vancouver
iccbc@iccbc.com
Tel. 604 682 1410 (M-F, 9am-5pm)
---
An Event brought to you by: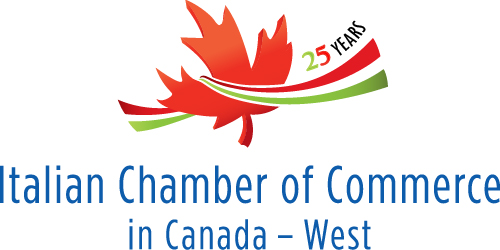 ---
For more information and for the full list of sponsors and partners please visit: