Description
EXTRAORDINARY WOMEN: HANNAH ARENDT, MARCH 19, 3:30 P.M.
This political philosopher will challenge you to think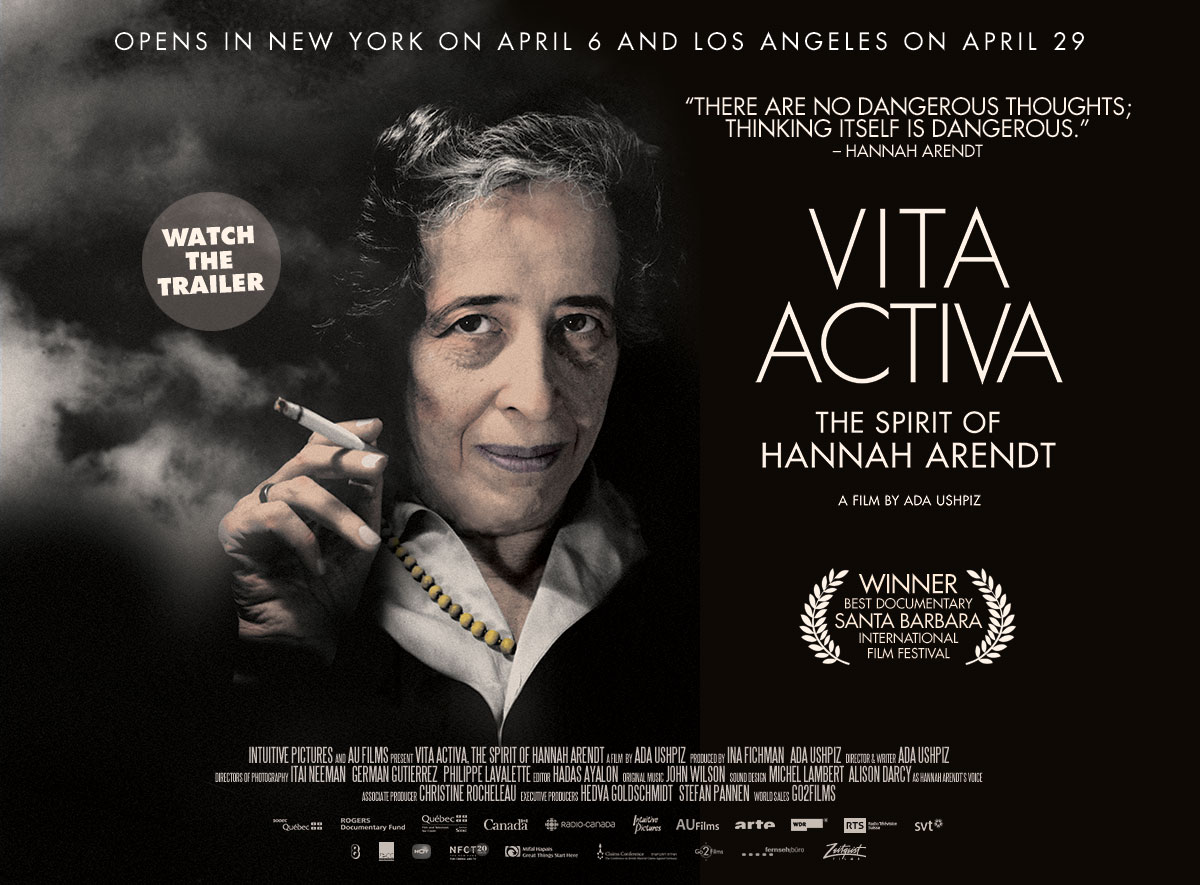 Get ready to exercise your grey cells at the next Extraordinary Women event, presented by Back Lane Studios, at the Revue on Sunday, March 19, from 3:30 p.m.
The subject: political theorist Hannah Arendt (1906-1975), who turned her powerful mind to issues that resonate today: totalitarianism and the casualty of truth, the nature of evil. the plight of refugees and human rights.
The event begins with Vita Activa: The Spirit of Hannah Arendt, a 2015 documentary directed by Ada Ushpiz, which explores Arendt's thinking and life, set against the backdrop of fascist Germany and framed by the 1961 trial of Nazi Adolf Eichmann in Israel.
Now recognized as one of the greatest thinkers of her time, Arendt caused a furor when, writing about Eichmann in The New Yorker, she characterized Nazis and their crimes as representing "the banality of evil."
What did she mean? U of T professor Garry Leonard and U of Guelph professor emeritus Michael Keefer, will help us parse Arendt's comments and draw lessons from her work.
As critic Andrew O'Hehir observed of the documentary in Salon.com: "There are moments ... where I could feel her trying to reach across the decades and talk to us."
Since the election of Donald Trump, Arendt's The Origins of Totalitarianism has enjoyed a spike in sales, along with other works such as George Orwell's 1984.
The Series:
The Extraordinary Women series is presented by local not-for-profit Back Lane Studios. Proceeds support programs designed to help students learn about their community by making short documentaries and to encourage seniors to tell their stories on video.