Location
INcubes
70 Peter Street
Toronto, ON M5V
Canada
Description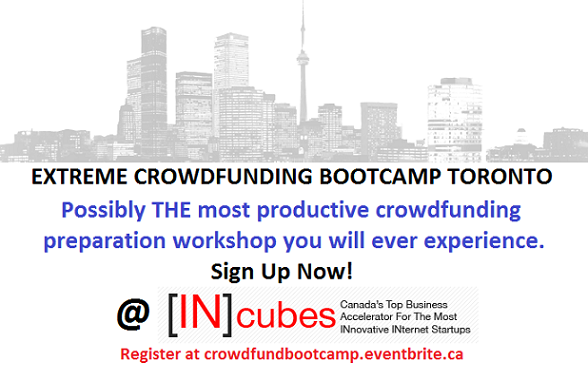 Watch a short video clip from our last session! http://youtu.be/IMK1c6NZgig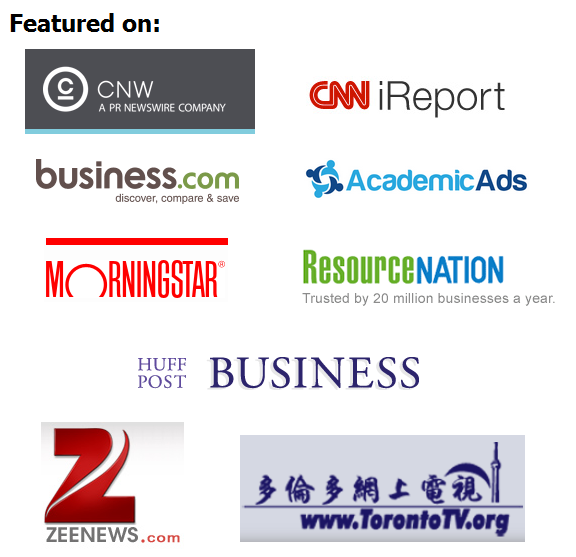 Crowdfunding is more than just raising money now - it has become a source for pre-sales and an extremely cost-efficient tool to validate your business idea, artwork, invention, book, game, film, or cause.
In addition, planning and running a crowdfunding campaign is one of the most intense experiences you will have. And with solid planning, it can also be the most rewarding. Our team will provide intense training for two days, where you will create a professional campaign with a strong pitch and video during the session. This will be a working session where you will incorporate the essentials of crowdfunding to plan your own campaign.
BONUS: Includes filming of YOUR pitch video at the session (a $500+ value!). Script preparation required before the end of the session. For in-person attendees only.

This session will be interactive and goal-oriented. You will leave with real progress in planning and preparing for your crowdfunding campaign. We will also provide tools to execute a crowdfunding campaign for success.

Session Content:

DAY 1
AM
Introductions
Intro to Crowdfunding
Crowdfunding Platform Options
Top 10 Campaign Tips
Crowdfunding Project Plan
Preparing your campaign Pitch
Summary of Advice from Successful Campaigns
-- Lunch --
PM
Campaign Pitch - Perks/Rewards - Social Media Preparation
Planning for Email and Media Outreach
Incorporating Digital Media
Campaign Budget and Time Considerations
Campaign Pitch Video Script
Filming of Campaign Videos

DAY 2
AM
Filming of Campaign Videos, continued
-- Lunch --
PM
Additional Tips and Strategies
Wrapup

Tools we will share:
Crowdfunding Project Plan
Social Media Tools
Campaign Email content
What to bring to the session:
Bring your laptop and any files, details you have already prepared for your upcoming crowdfunding campaign.
Session Leaders:
Yaroslav Tretyakov - Entrepreneur, IT Professional, and Founder of Lean Startup Weekends
KC Harry, BSc., MBA - Consultant, Author, Crowdfunding Meetup Organizer, Member of National Crowdfunding Association, and ran her own succesfully funded Kickstarter campaign.
Chris Gaits - Founder of several startups, Member of National Crowdfunding Association, cinematographer, video content creator and member of the International Documentary Association

Special Guests to be confirmed.
Session Details

Time: 10:00 a.m. - :500 pm each day
Location: INcubes, 70 Peter St. ( at King St. W )

Seating is limited so RSVP early.
Curious about our Crowdfunding Meetup Events? Find out more at http://www.meetup.com/Crowdfunding-Trends-Techniques-and-Insights/