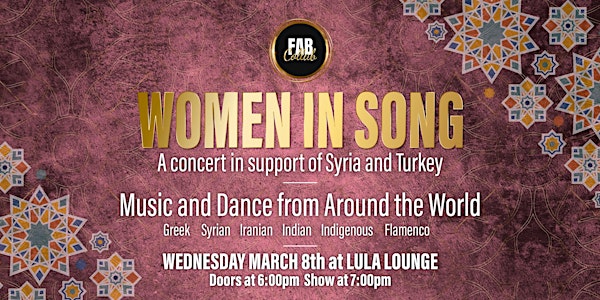 FabCollab presents Women in Song
Ages 19+
A Benefit to Suport Syria and Turkey
A celebration of International Women's Day
By Lula Lounge / Lula Music & Arts Centre
Date and time
Starts on Wed, Mar 8, 2023 6:00 PM EST
Location
Lula Lounge 1585 Dundas Street West Toronto, ON M6K 1T9 Canada
About this event
Show Details
Doors open for drinks and dinner: 6 PM
Opener plays at 7 PM
Women in Song begins at 8 PM
Tickets: $30 through Eventbrite, more at the door.
Please note that tickets are general admission. Dinner reservations guarantee seating and are available at lula.ca.
Check out the Lula dinner menu lula.ca/menu. The menu is availble as a $39 prix fixe or a la carte. Items range from $8 to $29.
FabCollab presents the 8th edition of their spectacular hit concert series, Women in Song, live at Lula Lounge in celebration of International Women's Day.
On International Women's Day, FabCollab presents the 8th edition of their spectacular hit concert series, Women in Song, live at Lula Lounge in support of the victims of the earthquake in Syria and Turkey. Women in Song features a powerful international line-up of women vocalists, dancers and musicians representing cultural traditions from around the world including artists from both Syria and Turkey. Collaborating live on stage, they bring together disparate artistic practices in celebration of the incredible accomplishments of women around the world. FabCollab's award-winning house band Ventanas will accompany the singers throughout the evening, and are joined by special international guest musicians Naghmeh Farahmand and Chendy León. Indigenous singer Rosary Spence will open the show.
(Discounted tickets are available for anyone facing financial challenges, by reaching out to lia@fabcollab.ca)
SINGERS:
Tamar Ilana (Flamenco/Mediterranean)
Ooldouz Pouri (Iranian)
Leen Hamo (Arabic)
Athina Malli (Greek)
DANCERS:
Makeda Benitez (Flamenco)
Paromita Kar (Indo-Central Asian Fusion)
VENTANAS HOUSE BAND:
Demetri Petsalakis (oud and keys)
Jessica Hana Deutsch (violin)
Benjamin Barrile (flamenco guitar)
Tyler Emond (bass)
Naghmeh Faramand (Persian percussion)
Chendy Leon (Latin percussion)
OPENING SONG:
Rosary Spence (Contemporary Indigenous)
More info at:
Web: FabCollab.ca
Instagram: @fabcollablive
Facebook: @fabcollablive
Twitter: @fabcollablive
****FULL ARTIST BIOS BELOW****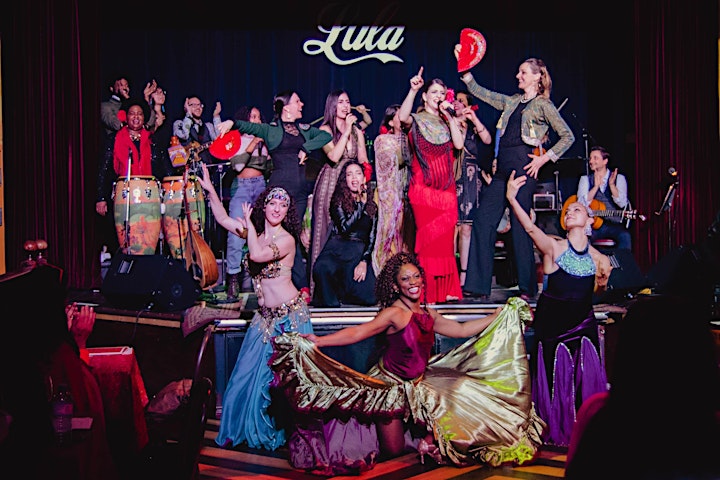 Artist Bios
SINGERS:
Tamar Ilana (Flamenco/Mediterranean)
Tamar Ilana is an internationally renowned mesmerizing flamenco dancer and vocalist. Born in Toronto, Tamar grew up on stage as the daughter of a traveling ethnomusicologist and is of Jewish, Indigenous, Romanian and Scottish descent. Tamar has been featured in award-winning shows in New York, San Francisco, Washington DC, the UK and Germany, recorded with artists around the world, and was dubbed "Canada's own pan global diva" by Jesse Cook. Tamar performs with Ventanas, the Esmeralda Enrique Spanish Dance Company, Jaffa Road, and Sultans of String.
Ooldouz Pouri (Iranian)
Born in Tabriz, Iran, Ouldooz showed enthusiasm towards music since early childhood and owes her passion for world music to her father. She has studied with pop-music instructor Hamid Panahi and was introduced to Persian traditional music by singer Mahsa Vahdat. Ouldooz has performed with KKV Company in Oslo, Norway, with the band No Land's Song" in Luxembourg, as well as performing in Malmo and Iran. She was the lead singer on KKV Company's 2015 album "Songs in the Mist," and in 2018 released her own solo album, "Waiting for the Dawn." Ooldouz has been living and performing in Canada since 2020.
Leen Hamo (Arabic)
Leen is a newcomer artist from Syria. Over the past four years, music provided her with a safe space and strength. Singing gave her the power she needed to express her identity. Leen started her music education in Aleppo at the age of 8 years old. Her passion for classical Arabic led her to the Canadian Arabic Orchestra, where she has been performing as a choir singer. Leen co-founded Diar and was the lead vocalist of the band. She received the newcomer artist award from Toronto Art foundation in 2019.Her last project is Kazdoura, serves up modern fusion Arabic music, their style is a cross-cultural blend of Eastern and Western music that blends Arabic with jazz, funk and disco, They released their first EP in 2022. In her originals with Kazdoura, Leen talks about the struggles of surviving destruction. Recently, she was featured at Sultans of Strings' latest album "Sanctuary.
Athina Malli (Greek)
Born in Thessaloniki, Greece, Athina Malli is a Toronto based singer/musician performing mainly traditional and alternative Greek music. Her unique passionate and soulful singing takes the audience on a journey full of colors and sentiments. Throughout her continuing career she has collaborated with many famous Greek artists and groups. In Toronto she has performed with several groups including Chijazz, Opa Opa, GRecho, Souvenir De Smyrne, giving concerts to a variety of halls like, ROM, Aga Khan Museum, Armenian Youth Center Theater, Small World Music Centre and many festivals. In 2019 she took part as music director/singer/musician in the theatrical play Scorching Memories and in 2021 she performed in the film Sacred Footprints. Alongside her studies in byzantine music and oud, she is self-taught in guitar and percussion.
DANCERS
Makeda Benitez (Flamenco)
Makeda Benitez was introduced to flamenco at the age of five, beginning her studies at the Esmeralda Enrique Academy of Spanish Dance. She launched her professional dance career in 2014 and has since performed in a wide variety of venues all over the GTA. Most recently, Makeda studied for three years at the Fundación de Cristina Heeren in Seville with teachers such as Luisa Palicio, Fernando Jimenez, and El "Choro" Molina. She is hoping to return to Spain soon to continue her studies.
Paromita Kar (Classical Indian)
Paromita Kar is a Toronto-based dance artist and is the first to complete a PhD in Dance Studies in Canada. A performer of different world dance styles, she attributes her core training in dance to classical Indian Odissi dance. Paromita was introduced to Central Asian dance styles in 2008, when she toured under a celebrated visiting choreographer from Iran. She is today an active fulltime performer of dances of Central Asian, South Asian and Middle Eastern heritage, and is the choreographer and lead dancer of Ensemble Topaz, a Toronto-based integrated dance-music ensemble dedicated to dance and music of Central Asia and South Asia. She has performed in Canada, United States, India, Netherlands and Czech Republic. Paromita has also danced in and choreographed for a number of international music videos, working with musicians and directors from Japan, Afghanistan, Pakistan, India and England.
BAND:
Ventanas
Ventanas has released three albums (2013, 2015, 2019) and been nominated for four Canadian Folk Music Awards, including Best Traditional Singer (Tamar Ilana) and Best Ensemble. Featuring some of the city's finest musicians from across the globe, Ventanas has received multiple grants from the Toronto Arts Council, Ontario Arts Council and Canada Council for the Arts and have showcased at APAP, Pacific Contact, Mundial Montréal, and CINARS, resulting in cross-Canada tours as well as tours on both coasts of the US: In 2019 they performed at a sold-out show at the Skirball Centre in Los Angeles. "The Sound of Toronto" - Amirali Alibhai, Head of Performing Arts, Aga Khan Museum
Ventanasmusic.com
GUEST MUSICIANS
Chendy León
Chendy was born and raised in San Antonio de los Baños, Cuba in 1973. By age 18 he began his professional career, performing and recording with many Cuban artists such as: Yagrumas Jazz Band, Rodolfo Chacon, Melao Son, Roberto Javier, Rojitas & su Grupo, Pancho Amat, Silvio Rodrigues and the Metropolis (band leader 94-98). In 1999 he migrated to Toronto, Canada where he has collaborated, played and recorded with various artists such as: Havana Express, Nick Ali and Cruzao, Eliana Cuevas, Jane Bunnett, Luis Mario Ochoa and Cimarron, Amanda Martinez, Son Ache, Roberto Occhipinti, Ricky Franco & P-Crew Orchestra, Cane Fire, Alexis Baro, Hilario Duran Big Band and Trio, Sultans of String, EESDC, Chris Church, Nicolas Hernandez, Sophie Milman, Alex Cuba, Parachute Club, Jesse Cook, Patricia Cano, Dominic Mancuso Group, Roberto Linares Brown, Rebecca Bennendyk, and Tamar Ilana, among many others.
Naghmeh Farahmand
Naghmeh Farahmand, the daughter of master percussionist Mahmoud Farahmand, has performed with many well-known ensembles in Iran and at festivals in Europe, Asia, and North America while collaborating with Iranian TV for more than a decade. In 2010 she moved to Canada, releasing her solo percussion CD Unbound and collaborating with top performers of world music. She has vast experience conducting workshops throughout the world.In 2016 she released her first Instructional DVD on Persian rhythms " The Iranian Daf " in international drumming language.
OPENING SINGER:
Rosary Spence
Singer/songwriter, Rosary Spence is a musician and entrepreneur with a powerhouse of a voice, soulful Indigenous styles and innovative spirit. Born and raised on the Western Shores of James Bay, Cree Territory, Spence strongly believes in the ability to heal our communities through the strength of the youth and the wisdom of our elders. Music has been a lifetime journey for Spence, singing since early childhood and playing an array of instruments since her early teens. Spence possesses an extensive background and experience as a designer, a performing artist, and an arts facilitator. Currently residing in Toronto, Ontario, where she is raising her family, Spence also works in the social sector and is highly active within the arts community.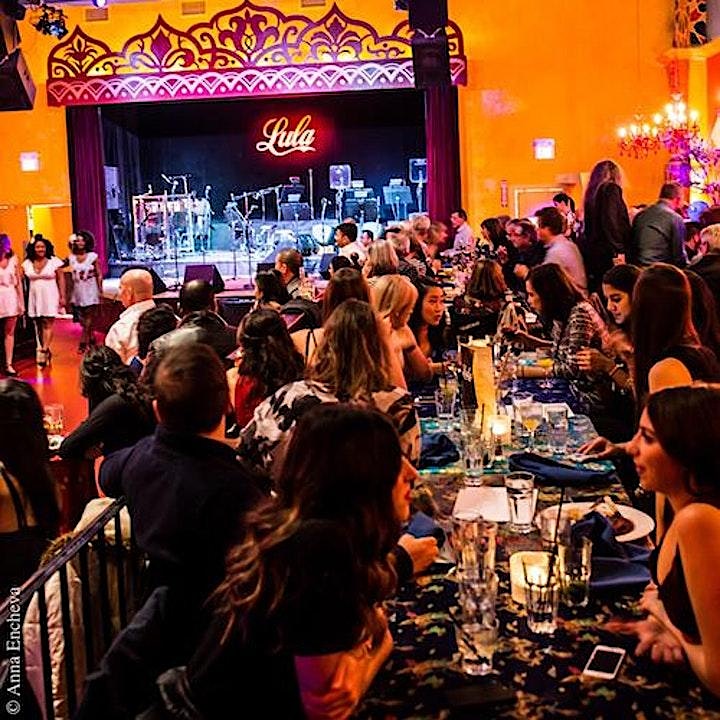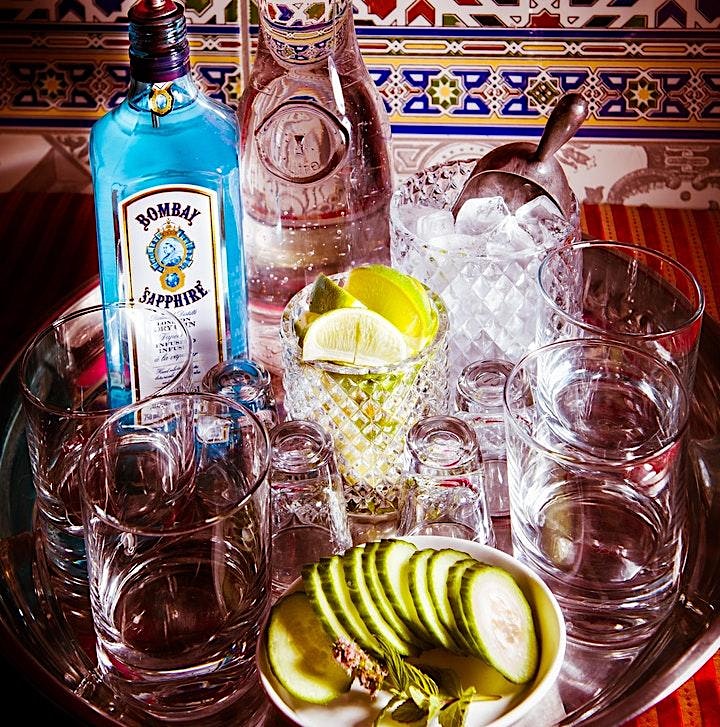 About the organizer
Lula Music and Arts Centre brings live Latin, Brazilian, jazz, soul, global roots and more to the Lounge stage. Presenting concerts, festivals, DJs, workshops and educational activities throughout the year, LMAC's programming is enhanced by Lula Lounge's classic, elegant and colourful decor as well as its full service restaurant and bar.