Fabulously Feminine With Powerful Presence - 10 week online program
Event Information
Refund policy
Contact the organizer to request a refund.
Eventbrite's fee is nonrefundable.
Feminine Presence is the most delicious and powerful energy women have. Discover how to turn it on to attract the life you want with ease.
About this event
Fabulously Feminine With Powerful Presence -
10-week ONLINE program
• Are you pushing too hard to get things done?
• Are you playing smaller than your potential?
• Are you challenged to manifest what you want in your life?
• Do you want to make more money doing what you love?
• Do you feel stuck in your business or personal life with little time for fun, self-care and personal growth?
• Do you have great ideas and experience, but struggle to be seen or heard by colleagues, customers or friends?
Discover how developing your "feminine presence" can be your most powerful tool for your personal, spiritual and work life. In this workshop you will experience simple practices to transform your overwhelm into passion and purpose by developing powerful presence, so you can:
• Become a more confident and conscious leader
• Revitalize and sustain your energy
• Generate more income so you can enjoy your personal dreams
• Work less while attracting more resources and opportunities
• Experience less stress and anxiety
• Improve your relationships, health and finances
This is for all women who are committed to their personal and spiritual growth. You are retired, working women, curious spiritual seekers, any age, ethnicity or belief. You think locally but want impact globally. You want to play your role in impacting the world with positive change, yet are challenged with getting people's attention.
As part of my intention for these classes, I will be sharing beautiful teachings of the Pleaidian Star Mothers each week as well as specific practices and so much more! If you are not familiar with the Lemurian Sisterhood, read below for more information.
Description of Class
The Divine Feminine is returning to assist humanity to live in more harmony and joy. She returns through us, as we acknowledge and cultivate her Divine Presence within us. Fabulously Feminine With Powerful Presence is an introductory deep dive, to build a strong foundation helping you to fully express your feminine.
Ready to break free from past programs that hold you back and keep you playing smaller than you're capable of? Are you done with anxiety, overwhelm, exhaustion and pushing hard to get things done? Do you want to have more impact but are struggling to get the attention of the people you most want to serve? Ready to cultivate a life of ease and joy? Learn how to powerfully manifest your hearts desires? To do so, you need to discover your feminine essence – a beautiful energy sitting inside you – just waiting for you to turn it on or turn it up!
Through simple yet profound embodiment practices, you will build your awareness, and learn powerful practices to access your gorgeous feminine energy. It's time to move past just 'thinking' or intellectualizing about the feminine. How do we bring it back so it lives actively within us, available for practical use in our everyday interactions and activities?
Our Pleiadian Star Mothers are gently nudging each one of us to claim this beautiful energy that is our birthright. In each class, I will share practices and bring forth aspects of the Star Mother's wisdom teachings to share. They patiently await their beautiful children to return to their origins – as divine daughters! You were born of the Earth and the Stars – with feminine energy as your personal power!
Outline of Classes
Here is a general outline of topics and practices we will cover as a foundation to the Art of Feminine Presence. As a certified teacher, I sense the needs of the group as we engage and intuitively choose the best practices to bring forth. Here are topics that will form the foundation of the program, with leeway towards the end to switch up practices that best support the group.
1 My Body Is A Living Temple of Love – Connect With Your Feminine
2 Becoming A Powerful Receiver & Radiate Your Feminine
3 How To Manage Your Energy
4 Understanding What Pushes Away The People You Most Want To Attract
5 Healing The Heart and Yoni Split
6 How To Deal With People & Events That Still Trigger You
7 Mastering Your Fear So It Doesn't Stop You
8 Creating Ease & Flow
9 Building More Joy & Pleasure
10 Feeding Our Longing To Be Seen
Class Dates and Times
We meet on Wednesday nights from 6:30 to 8:30 pm EDT starting October 6th - on an auspicious New Moon! All classes are recorded and replays will be provided for your download and permanent use.
Please take note that our fifth class which would normally take place on November 3rd is moved forward to the next week due to a Lemurian Sisterhood event in Sedona.
Tune Into Your Potential
This is an additional 30 minute class on Monday nights from 6:30 to 7 pm EDT to support you in keeping your vibration high and in your zone of potential for powerful creation. I will share additional concepts and sometimes practices that are super supportive to help in your transformation. Although recommended, your participation is not mandatory, as all replays will be available for your convenience.
Please note that Monday, November 1st class will be rescheduled to the next week, given my Sedona travel.
Learn More About Your Host
Jane Gragtmans is the Host of the Lemurian Sisterhood of Ottawa Sacred Circle, part of a global network of women exploring a return to their original divinity. After a decade of major stagnancy in her marriage, finances, health and career, she found transformational practices that catapulted her quickly to clean up her life, help it to function practically and advanced her quickly along her spiritual path.
After studying feminine presence for 4 years, Jane is now a certified teacher in The Art of Feminine Presence as well as a Certified Transformational Coach. With decades of experience as a social entrepreneur, she has worked in international development in Malawi, Ethiopia, and Nepal, and established several of her own businesses. The practices she learned transformed her life dramatically in a few short years. She went from living in a state of high anxiety, self-doubt, low self-worth, and lack mentality to one of empowered presence. Life has become simple, easy and fun! She is now stepping fully into her purpose work, owning her value and creating the life of her dreams.
Her biggest passion is to impact positive change through women's empowerment globally through sisterhood. When she found the Lemurian Sisterhood, it felt like 'home'. She now has committed her full-time focus on being in service to women through the Lemurian Sisterhood network – following the dream that's been pulling her forward for over a decade.
Program Cost
Based on an hourly rate of $25 USD per hour for classes...
Wed = 2 hrs x $25 x 10 classes = $500 USD
Mon = .5 hrs x $25 x 10 classes = $125 USD
Total $625 USD ...however
***SPECIAL RATE OFFERED FOR EARLY BIRD SIGN UP***
(If you sign up and pay within 3 days after attending the FREE Introductory Workshop. If you missed it, ask me for a replay of the introduction.)
$444 USD (approximately $555 CAD)
A savings of $181 USD !!!
Note: There is a small additional administrative fee Eventbrite will charge for processing the payment (approximately $27 USD). Tuition fees are not refundable but may be transferred to another program or event within 12 calendar months of this event.
Once you sign up, you will receive a welcome email from me (lemuriansisterhoodottawa@gmail.com) to confirm your payment. I will send out more class details with a Zoom link to attend the classes, in the week before class begins.
Who are these classes for?
* women ready to commit to their personal and spiritual development
* women who are ready to go deep and see what patterns and behaviours are holding them back
* courageous women ready to step into their leadership in whatever way that plays out for you
* women tired of playing smaller than they are capable of
* women who want to learn how to attract the positive attention they crave in their work and personal life
Lemurian Sisterhood
If you have never heard about the Lemurian Sisterhood and would like to know more, check out my Facebook page: https://www.facebook.com/Lemuriansisterhoodottawa
You are very welcome to join this program, as you will be introduced to some of the Star Mother's wisdom teachings. A lot of information and many channelled messages can be found for free on the following website.
www.amberwolfphd.com
Please be in touch if you have any further questions. I am happy to help. lemuriansisterhoodottawa@gmail.com
Jane Gragtmans
Host, Lemurian Sisterhood Ottawa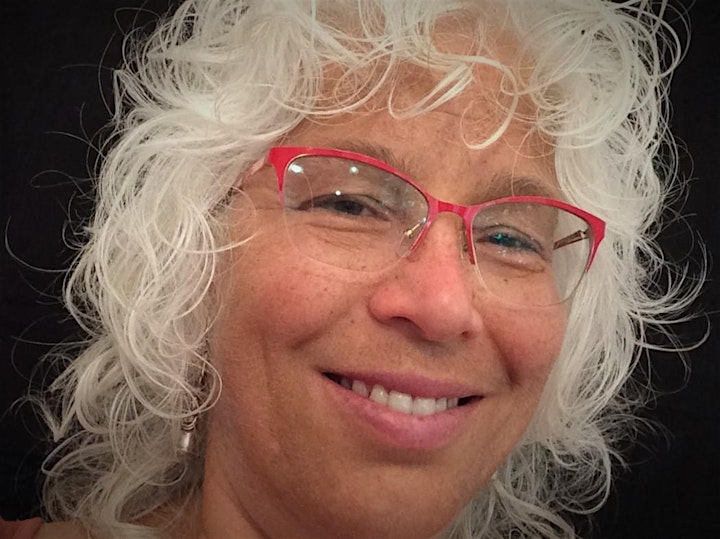 What women say about the classes:
"I signed up for a free introductory workshop and found a practice I didn't know I needed. No Sanskrit. No mantras. No chanting. Simple and gentle. Powerful and deep. A labor of love, to connect and come home to me."
"I so appreciate your positive energy, your beautiful smile, your professionalism, your intuition and your clarity and excellent communication skills. You are a skilled teacher, guide and you support people in a clear and gentle way with warmth".
"I was looking for guidance in expressing my inner feminine essence. Jane's coaching provided me with the skills to allow me to think and feel more centred, grounded and powerfully feminine. Not only have my relationships improved, but I am feeling more confident in being authentically me."
"I wanted to break out of my shell and let people see the true, happy, bubbly and outgoing me".
"The moving meditation helped me to remove false boundaries I'd made for myself and open the door to passion."
"The most important thing women should know about this work is that it will bring you in touch with your own inner strength. You are beautiful and deserve to feel this good! My biggest takeaway from these classes was to learn to listen to myself. I so appreciated having this time for me."
"These classes found me at a turning point in my life and provided me with invaluable support both emotionally and spiritually. It changed my perception of myself and others and how I relate to people around me. The crucial takeaway for me was the concept of witnessing, which makes judgement fall away! It has helped me release certain limiting beliefs and patterns! The support you get from the circle of women is so empowering and comforting!
"Jane creates such a wonderful, warm and accepting atmosphere that you feel safe to open up and be vulnerable. I have learned so much from her and the other ladies in the class! She is so giving and so kind and she instantly puts you at ease. It's been truly a transformational experience! "
"We live in a time where our planet needs women to speak up and stand strong to bring a certain balance back to our societies. Jane is a strong advocate of this!"
"You will be equipped with simple yet powerful tools that will help you find your own way of expressing your femininity and trust me ... you will gain lots of benefits that can be applied in your day-to-day life!"
"I strongly recommend you taking her classes as she truly is passionate about this type of art! You will fall under her charms as she is a genuine and generous soul!"
"I learned simple but powerful practices to access my own inner strength and beauty, which created a more peaceful, joyful and purposeful journey in my day-to-day life. This has also positively impacted my relationships and encounters with others".
"Jane is a wonderful teacher! She radiates passion and warmth and is deeply committed to both practicing and sharing these practices. I recommend this program to every woman who wants to create more joy, peace and loving presence in her life. "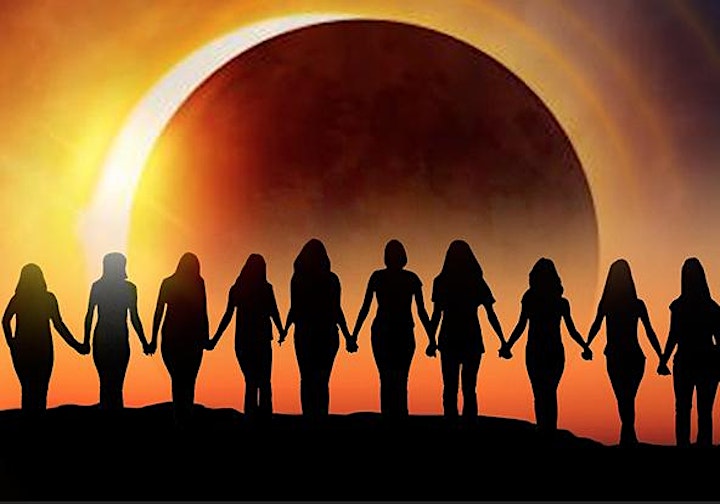 Date and time
Location
Refund policy
Contact the organizer to request a refund.
Eventbrite's fee is nonrefundable.
Organizer of Fabulously Feminine With Powerful Presence - 10 week online program