Face-off: Are We Getting What We Deserve From Sports Reporters?

Thursday, May 23, 2013 from 6:30 PM to 9:00 PM (EDT)
Event Details
CJF J-Talks
Journalism matters.


Face-off: Are We Getting What We
Deserve From Sports Reporters?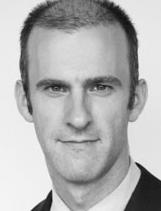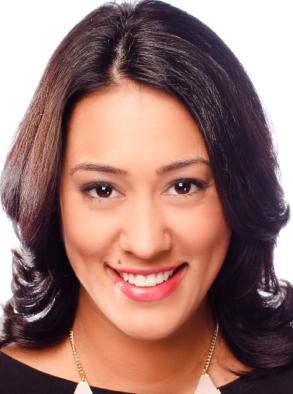 Where does truth lie when pro players and reporters work for the one big company? When players and teams can communicate directly with fans on Twitter, what's left for sports journalists? When sports reporting requires a detailed knowledge of economics, is the story still about the game?

Join Steve Maich, publisher and editor-in-chief of Sportsnet magazine, Carly Agro, host and reporter with CBC Sports, Bruce Kidd, champion runner and University of Toronto sports expert, and moderator Bruce Dowbiggin, sports journalist and broadcaster, for a discussion on the challenges facing sports journalism.

ABOUT OUR PANELISTS

Carly Agro joined CBC Sports in 2012 as a host and reporter. Agro brings a background sports in broadcasting as well as high-level amateur sports, having played soccer in the NCAA. Agro can most often be found on CBC at the Sports update desk filling viewers in on the latest news from the world of sports. She's covered everything from hockey to soccer, and has a genuine passion for Canadian football. She got her first taste of the broadcasting world in 2007 when she was hired on by WBAL, the local NBC affiliate. A year later, Agro returned to her hometown of Burlington, Ont. where she completed a one-year program in Journalism and New Media at Sheridan College. In 2009, Agro joined the Hamilton Tiger-Cats organization as host of the club's Ticats TV. Later that year, Agro moved west to Lloydminster, AB/SK to work as a sports anchor and reporter. Agro went on to CTV Edmonton as a sports reporter and anchor in 2011 where she covered the Edmonton Oilers, Edmonton Eskimos as well as the IIHF World Junior Hockey Championship. Agro attended Florida International University on a soccer scholarship for two years before moving to the University of Maryland Baltimore County for two more years where she earned a degree in Political Science with minors in Women's Studies and Communications. She won the Senior Women's National Championship with her club soccer team, the Oakville Storm and an under fifteen title with the North London Shooting Stars, becoming the first female goalkeeper to win both an Ontario indoor and outdoor cup and a national title.
@CarlyCBCSports

Steve Maich is publisher and editor-in-chief of Sportsnet magazine, Canada's only sports magazine for Canadian fans, which launched in September, 2011. Prior to launching Sportsnet, Steve served as editor and publisher of Canadian Business magazine, and before that as Executive Editor and National Business Columnist for Maclean's. He has also served as a reporter, editor and columnist with The National Post, Bloomberg News and the Halifax Chronicle-Herald. He co-wrote (with Lianne George) the 2009 book The Ego Boom, and is a three-time National Magazine Award winner for his writing.
@stevemaich
    
Bruce Kidd is the Warden of Hart House and a Professor in the Faculty of Kinesiology and Physical Education at the University of Toronto. He is a former dean of the Faculty. Kidd teaches and has written extensively about the history and political economy of Canadian and international sport and physical activity. He has authored or edited 12 books and hundreds of articles, papers, lectures, plays and film and radio scripts. His most recent book, co-edited with Heather Dichter, is Olympic Reform Ten Years Later (Routledge 2012). Kidd has worked with numerous local, national and international bodies to advance opportunities in physical education and sport. Kidd has been involved in the Olympic Movement throughout his life, including participation in the Games as an athlete (track and field, 1964) and journalist. He was founding chair of the Olympic Academy of Canada. In 2004, he was appointed an Officer of the Order of Canada.

ABOUT OUR MODERATOR

Bruce Dowbiggin is a journalist and broadcaster. His career has included successful stints in television, radio and print. Dowbiggin is also an author and his new book Best Practices: The Vancouver Canucks & The Pursuit of Excellence is due out this fall. His ground-breaking investigations into the life and times of Alan Eagleson led to his selection as the winner of the Gemini for Canada's top sportscaster in 1993 and again in 1996. After starting in journalism as the sports editor of TV Guide magazine, Dowbiggin began his broadcasting career with CBC Radio as the sports anchor for Metro Morning and Ontario Morning. He moved on to CBC-TV as the sports anchor for The Six O'clock News and CBC At Eleven on CBC Toronto. At CBC Newsworld, he created and hosted a series of popular programs including The National Sports, Game Night and SportsConnection. In addition to his duties as a sports journalist and anchor, he has also contributed to numerous programs in Canada and the United States. Dowbiggin has hosted or contributed to a wide range of radio programs, including co-hosting Double Play on The Fan 590 radio in Toronto and hosted the afternoon show on the Fan 960 in Calgary. Dowbiggin has worked as a columnist for the Calgary Herald and for The Globe and Mail. In addition to his career as a sports journalist, he has also written for theatre, with two plays produced in Toronto. His poetry and prose have also been included in several literary collections in Canada.
@dowbboy





When & Where

TMX Broadcast Centre, The Exchange Tower
130 King St W
Toronto, ON M5X 2A2
Canada

Thursday, May 23, 2013 from 6:30 PM to 9:00 PM (EDT)
Add to my calendar
Organizer
Founded in 1990, The Canadian Journalism Foundation promotes, celebrates and facilitates excellence in journalism. The foundation runs a prestigious awards and fellowships program featuring an industry gala where news leaders, journalists and corporate Canada gather to celebrate outstanding journalistic achievement and the value of professional journalism. Through monthly J-Talks, a public speakers' series, the CJF facilitates dialogue among journalists, business people, academics and students about the role of the media in Canadian society and the ongoing challenges for media in the digital era. The foundation also fosters opportunities for journalism education, training and research. Please visit us at http://cjf-fjc.ca.