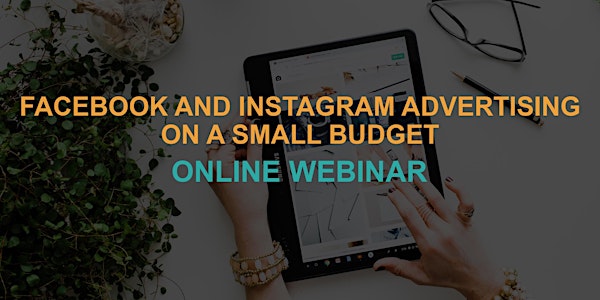 Facebook and Instagram Advertising on a Small Budget: Online Webinar
Facebook and Instagram Advertising on a Small Budget: Online Webinar
About this event
Whether you have $0, $50, or $100 a month to spend on Facebook and Instagram, you can still reach your target customers and clients. Discover some creative ways to do so in this beginner-level webinar.
You'll learn: 
How the Facebook and Instagram algorithms work, so your content can cut through and be seen, even without spending money
How to decide when to boost a post, and how much to spend
What your options are for advertising on Facebook and Instagram
How to target your ads to your ideal customer or client based on demographics, geographic area, and more
How to create successful written copy and imagery for Facebook and Instagram ads
This workshop is a free online webinar for main street small businesses in Ontario. Participate online for free, using your preferred device (laptop, smartphone or tablet). All you need is a fast internet connection and free webinar software. Download details will be provided after registration.
Everyone who registers for this workshop will be entered into a draw to win a free eBook copy of See You on the Internet: Building Your Small Business with Digital Marketing. The winners will be chosen at random and announced during the workshop, and you have to be in attendance to claim your prize.