Description
The Federation of Canadian Lawyers - Western Chapter (FACL Western) is pleased to present our fourth annual Diversity in the City Gala.
"Diversity in the City" is FACL Western's signature event of the year. The gala is an opportunity to showcase the extraordinary achievements of Asian Canadian trailblazers, learn about their journey and be inspired. We will also be presenting our FACL Western "Leaders in Diversity" Awards to recognize individuals, corporations and organizations who have shown a demonstrated commitment to diversity.
Come join us for dinner, hear from our inspiring speakers and make some new connections in the city.
---
KEYNOTE SPEAKER
Cesar Cala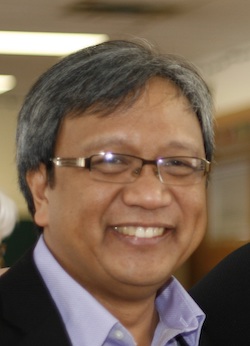 Cesar is a community builder, social innovator and leader in Calgary's not for profit sector whose career has been deeply focused on Calgary's neighbourhoods and communities. His work in the city these fields has spanned more than two decades.

He has also worked in community development for The United Way of Calgary and Area and civic engagement at The Calgary Foundation. Cesar worked as a special advisor for the Government of Alberta, building engagement between ministries and diverse communities.
In addition to his professional community work, Cesar has co-founded several community-serving organizations, including Sunrise Community Link Resource Centre, Ethno-Cultural Council of Calgary (now ActionDignity), Children's Legal and Educational Resource Centre (now named Youth Law), Urban Youth Worx (now part of Antyx), Asian Heritage Foundation and Fiesta Filipino. He has been recognized for this work several times, including a Governor General's Caring Canadian Award in 2015, a Queen Elizabeth II Diamond Jubilee Medal in 2012, an Immigrant of Distinction Award in 2009 and an Alberta Centennial Medal in 2005.
Cesar lives in Calgary with his wife, Marichu Antonio. They are parents to two adult children, Faustino and Lorena, and grandparents to Noey, Reggie and Emryelle.
---
MODERATOR:
Kathy Le
Kathy Le is a TV journalist with CTV News in Calgary. She splits her time as a reporter three days a week and anchor on the weekends. Kathy has produced thousands of stories on various different topics including court and crime, politics, human interest stories and entertainment. A highlight of her career includes producing a documentary on the Fentanyl crisis called Poison Pills. It was recently nominated for a journalism award.
PANELLISTS:
Provincial Court Judge Margaret Keelaghan

The Honorable Judge Margaret Keelaghan, Provincial Court of Alberta (Calgary and Regional). Judge Keelaghan was appointed to the Calgary Provincial Court in 2017. She received her Bachelor of Laws from the University of British Columbia and was admitted to the Alberta bar in 1991. Prior to her appointment to the Provincial Court, Judge Keelaghan was a criminal defence lawyer whose practice focused on Indigenous and human rights issues. She was the senior managing counsel for the poverty law organization Calgary Legal Guidance.
Josie Nepinak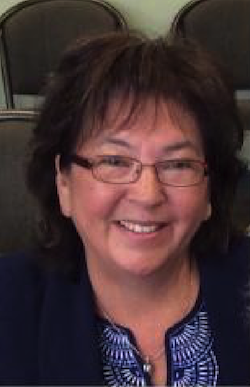 Josie Nepinak is the Executive Director of Awo Taan Healing Lodge Society, the only aboriginal urban women's shelter in Alberta, and has a strong 25 year background steeped in complex, social issues working with Aboriginal organizations and advocating for aboriginal women and families affected by family violence. She has a degree in Women's Studies with graduate studies in Management. Josie is Anishinabe from the treaty four area and believes in a balanced approach, with teachings of Aboriginal wisdom and healing in combination with contemporary western methodologies in promoting the health and well-being of First Nations, Inuit and Métis individuals, families and communities. Josie brings focus, clarity, creativity and inspiration to ensure Awo Taan Healing Lodge Society achieves results.
Desiree Tan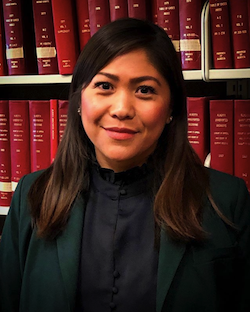 Desiree Tan is a Team Lead and Senior defence lawyer at the Youth Criminal Defence Office of Legal Aid Alberta. She defends young persons charged with offences under the Youth Criminal Justice Act and the Criminal Code of Canada. Originally from Winnipeg, she obtained her law degree from the University of Manitoba in 2011. Desiree was first exposed to the criminal law when she volunteered with the legal aid clinic at the University. She articled with a well-known criminal defence firm in Winnipeg, Gindin Wolson Simmonds Roitenberg and later worked there as an associate lawyer. In 2013, she joined the Youth Criminal Defence Office, a branch of Legal Aid, in Edmonton before moving to their Calgary office in 2014. Desiree is passionate about Human Rights, Constitutional and Criminal Law, as well as advocating for youths.
---
PARTNERS AND SUPPORTERS
TITLE SPONSOR

GOLD SPONSORS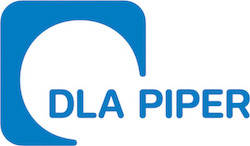 TABLE SPONSORS






---
STUDENT TICKETS
Student tickets are available at a discounted rate - please email info@faclwestern.com with your name and law school/year and we will send you the discount code.
Thanks to the generosity of our sponsors, we also have a limited number of free law student tickets for FACL Western student members. If you are interested, please email info@faclwestern.com.
Student Ticket Sponsors:
Law Society of Alberta, University of Alberta - Faculty of Law, University of Calgary - Faculty of Law
For Sponsorship Inquiries: please email Akash (Akash@faclwestern.com) or George (George@faclwestern.com)