Description
Failing to Plan is Planning to Fail:
Be Prepared for Emerald Ash Borer
Since its detection in 2002, the emerald ash borer (EAB) has become a devastating problem in North America's urban forests killing millions of trees in the United States.
With two decades of urban and commercial forest health management experience, BioForest cordially invites you to an informative and interactive workshop on EAB management. Participate and talk to leaders in the industry on how to effectively prepare for and manage EAB.
WHY SHOULD YOU ATTEND?
To learn more on detecting, monitoring, and budgeting for EAB management
WHO SHOULD ATTEND?
Tree Wardens, City Officials, City Planners and Arborists
AGENDA:
8:30 am - 9:00 am – Registration and light breakfast provided

9:00 am - 9:40 am – Tawny Simisky, UMASS Extension Entomologist:
Signs and symptoms of an EAB infestation, EAB life-cycle and how to identify the adults and larvae.

9:40 am - 10:40 am – John McNeil, R.P.F., Managing Principle, McNeil Urban Forestry Inc., Society of Municipal Arborists Past President
SMA's EAB Toolbox: practical advice from municipal foresters.

10:40 am - 11:00 am – Break

11:00 am - 11:45 am – Dave Lefcourt, Tree Warden, City of Cambridge
Budget for EAB: Learn how to financially plan for a tree inventory, treatment, tree replacements, and tree removals. Tips for working with your select board or city council.

11:45 am - 12:15 pm – Allison Craig, Manager – Urban Forest Health, BioForest
The value of incorporating EAB prism traps into your EAB management plan.

12:15 pm - 1:00 pm – Lunch provided

1:00 pm - 2:00 pm – Bear LeVangie, Business Development & Technical Specialist, BioForest
Outdoor Session - EAB prism trap deployment demonstration
4 ISA CEU's, 4 MA Pesticide Credits
Registration is limited 50 seats available
For more information contact Bear LeVangie at blevangie@bioforest.ca or (617) 877-7329
---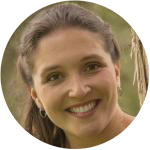 Tawny (Virgilio) Simisky
UMass Extension: Woody Ornamental Entomology
Tawny develops resources and implements educational programs for landscapers, arborists, and grounds managers as well as provides entomological and diagnostic support to the UMass Plant Diagnostic Lab and the Green Industry in Massachusetts. Most recently she worked with the Massachusetts Department of Conservation and Recreation (DCR), Forest Health Program, where she was involved with the eradication of the Asian longhorned beetle and monitoring for the emerald ash borer, hemlock woolly adelgid, and other forest pests throughout the state. She had also worked with DCR's trapping and biosurveillance programs.

Tawny is a native of western Massachusetts and a graduate of Westfield State University's Biology and Environmental Science Programs. She attended the University of Maine, Orono, earning a M.S. degree in Ecology and Environmental Science with a focus in Entomology. Her degree focused on utilizing a native, non-stinging wasp (Cerceris fumipennis) to monitor for the invasive emerald ash borer (Agrilus planipennis) in the Northeastern United States.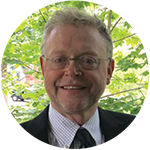 John McNeil, R.P.F.
Managing Principle McNeil Urban Forestry Inc., Society of Municipal Arborists Past President
John is an ISA Certified Arborist, an ISA Certified Municipal Specialist and a Registered Professional Forester in Ontario (OPFA). He has 30 years of work experience managing municipal forestry programs and has recently founded McNeil Urban Forestry Inc. He holds a BSc. in Forestry from the University of Toronto and an MBA from McMaster University.
John served as President of the Society of Municipal Arborists (SMA) and also has experience on the board of ISA Ontario. In recognition of service, John has received the SMA's Award of Merit, the OPFA's Forester of the Year and John H. Sellers Awards and the University of Toronto's Faculty of Forestry Alumni Recognition Award.
John has spoken at conferences throughout North and South America, the UK and Europe. He is a four time rider in the Tour des Trees. He was among the first graduating class of the SMA's Municipal Forestry Institute and now serves on MFI Canada's teaching cadre.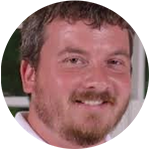 Dave Lefcourt
City of Cambridge, Tree Warden
David has been the City Arborist and Tree Warden for the City of Cambridge, MA since 2007. He is a past president of MA Tree Wardens and Foresters Association and the Society of Municipal Arborists. He is an ISA Board Certified Master Arborist and MA Certified Arborist.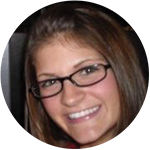 Allison Craig
Manager – Urban Forest Health, BioForest
Allison manages the Urban Forest Health Department at BioForest's office in Toronto, Ontario, Canada. She started working with BioForest as a field technician in 2013. She is an ISA Certified Arborist, Ontario licensed pesticide exterminator, and Tree Risk Assessment Qualified. She works closely with municipalities throughout southern Ontario to develop and deliver effective forest pest management and urban forestry programs. She has been involved in the development and implementation of municipal early detection and monitoring programs for emerald ash borer, gypsy moth, and Asian longhorned beetle. She has been involved in coordinating and consulting on local EAB prism trap programs in southern Ontario since 2011.

Allison was born and raised in the urban forests of Toronto. She attended the Faculty of Forestry at the University of Toronto where she completed a Masters in Forest Conservation in 2012.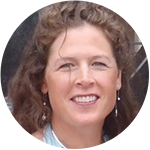 Bear LeVangie
Business Development & Technical Specialist, BioForest
Bear started working at BioForest in 2016 where she educates and provides technical support on pests and pathogens as they relate to the management of urban and commercial forests in the New England region. She has been working in arboriculture since 2001, is an ISA Certified Arborist, and past president of the New England Chapter of ISA. Growing up in the great cedar swamp of Massachusetts, she moved to Montana where she earned BSc from the University of Montana's School of Forestry in Natural Resource Conservation. Bear worked with the National Park Service and US Forest Service before working with USDA Aphis PPQ as an Asian longhorned beetle climbing inspector for over seven years. She continued her involvement with the Asian longhorned beetle eradication efforts as an aerial inspector with the Massachusetts Department of Conservation and Recreation (DCR), Forest Health Program.

Bear is the current New England Tree Climbing Champion, Women's Tree Climbing Workshop co-founder, SOUL graduate, Fids and Fibers splicing instructor, and NEMCI&A graduate.