Description
Thank you for attending our event! A full recording of the talk and the evening is available online at https://www.youtube.com/watch?v=gQdHc2Foi4o
---


Discover the world's best kept secret: Filipino entrepreneurship.
Startups, sustainability, and craftsmanship - you might not automatically think of the Philippines when you hear those words. But the country is actually a teeming hotbed for young, dynamic startups who are using fashion to eradicate poverty - and the rest of the world is taking notice.
Intriguing, right?
Discover the secret for yourself at FAIR TRADE, FASHION, AND PHILIPPINES - a collaboration between Cambio Market and AKABA Limited Design Co. The evening features a talk by young entrepreneur EJ Mariano, founder and CEO of AKABA. AKABA is a sustainable fashion brand that's changing how people think about Filipino craftsmanship. EJ has helped incubate and launch numerous commercial and social enterprise startups in the Philippines, Cambodia, and Vietnam - all before the age of 25.
EJ joins us all the way from the Philippines to share AKABA's startup journey and his experience as a young entrepreneur. He'll talk about the challenges and opportunities of working with artisans across the Philippines, how his team grew from 8 weavers to a whopping 100 within one year, and how they're taking on brand giants like Herschel while staying true to their social mission.
Oh, and did we mention EJ isn't even 25 years old yet? This is NOT your typical start up.
Come early and discover other exciting brands from the Philippines at Cambio Market's pop-up shop. We'll have a selection of our bestsellers from amazing Filipino social enterprises available for sale. Enjoy delicious eats from our Filipino food vendors while you mingle with the best of Toronto's ethical fashion, social enterprise, and creative arts communities.
---
ABOUT AKABA LIMITED DESIGN CO.:
AKABA is a sustainable fashion brand from the Philippines that's taking the world by storm. They work with weavers and local artisans across the country to create world-class, heritage bags and accessories rooted in Filipino custom and sustainable fashion. With a large fan base in the Philippines, investors across Asia, and a growing presence in North America, AKABA is a sustainable Filipino brand that's got the brand giants shaking in their boots.
Learn more at www.akaba.co


ABOUT CAMBIO MARKET:
Cambio Market (pronounced cam-bee-oh) is a curated collection of thoughtful, responsible goods that empower artisans. Born out of a desire to create meaningful change, our business is founded on the principles of fair trade, ethical sourcing, and sustainability. Our mission? To change how business is done and how people shop by empowering every single person that touches our products. Empowerment is You.
Learn more at www.cambio.market
---
AGENDA
6PM - Doors open.
Grab yourself a bite to eat from one of our Filipino food vendors, groove to awesome Filipino indie music, and enjoy a few drinks as you browse our Cambio Market pop-up shop.
6:45PM - Introductions + Welcome to the Silicon Valley of Social Enterprise (by Cambio Market)
7PM - Keynote by EJ Mariano, CEO & Founder of AKABA Limited Design Co.
8PM: Raffle Giveaway + Socializing. Get yourself more Filipino eats and discover other ethical brands at our Cambio Market pop-up shop.
---
FAQs
What does the $20 ticket price include?
Each ticket includes food, non-alcoholic drinks, and access to the talk. You'll also be entered automatically to win the grand prize: one of our bestselling AKABA weekenders (valued at $130).
Alcoholic drinks will be available for purchase through the CSI Cafe until 7PM.
Can I buy tickets at the door?
Due to our event's popularity and our limited venue size, we will NOT be selling tickets at the door. Apologies for the inconvenience.
Will there be vegetarian, vegan, and/or gluten-free options available?
We will have a few vegetarian options available for you. However, we can't guarantee vegan or gluten free options, unfortunately.
What type of products are available in the pop-up shop?
We're a specialty boutique featuring products such as handcrafted bags and jewellery. We have jewellery made from secondhand T-shirts, greeting cards that support survivors of sex trafficking, and handwoven throws. We'll also have a collection of AKABA backpacks and duffles available for purchase.
You can browse our full shop and see what we have available at www.cambio.market
If I have any questions or want to collaborate with you, who can I contact?
We like you already! Reach out to us at info@cambio.market
---
FOOD PARTNERS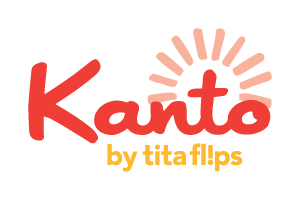 Kanto by Tita Flips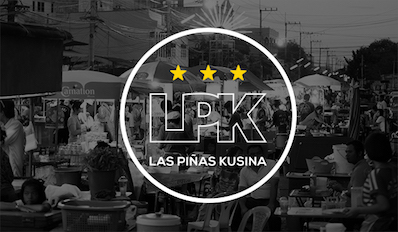 Las Pinas Kusina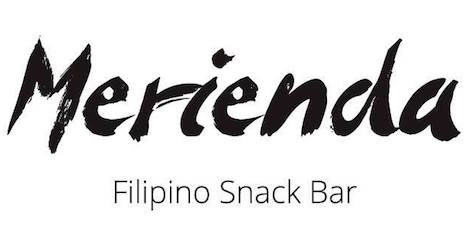 Merienda
COMMUNITY PARTNERS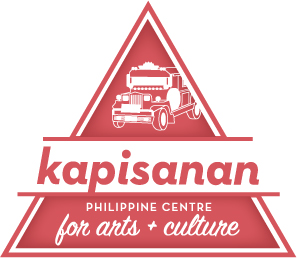 Kapisanan - Philippine Centre For Arts & Culture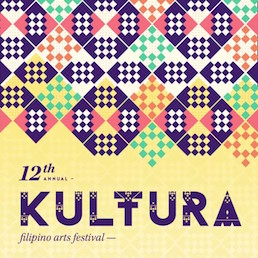 Kultura - Filipino Arts Festival Toronto - Aug 10-13 2017