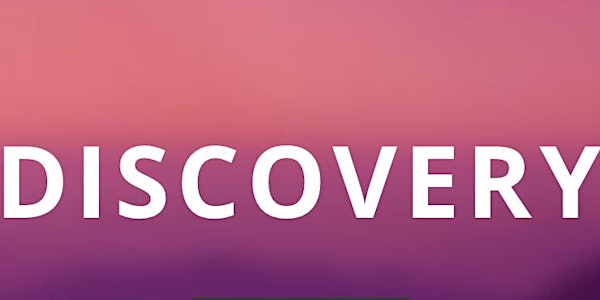 Faith Studies - Discovery
7 weeks IN PERSON Faith Studies starting Thursdays from September 22, 2022 to November 3, 2022 Time: 7:30pm to 9:00pm
When and where
Location
St. Augustine's Catholic Community 2028 West 7th Avenue Vancouver, BC V6J 1T4 Canada
About this event
What is Discovery?
Discovery is a 7-week, small-group faith study that focuses on the person of Jesus and explores what it might mean to have a personal relationship with Jesus.
What should I expect at Discovery?
When you arrive at the parish hall, your facilitator will be waiting to meet you. There might be prayer to open the session, and then the next hour will be spent going through the lesson in the participant book which is set up in an interactive discussion-based format.
Can I bring a friend?
Yes! We'd love to have your friend join us for Discovery. Please have them register so we know to place them in a group. Alternatively you can add multiple guests to your registration (up to 5).
​Can I drop in for a Discovery faith study? What happens if I miss a session?
If you're unsure of whether you'd like to join Discovery you're welcome to check out the first session before we send you the participant book. We do encourage participants to commit to the 6 weeks as the session builds on another.
Is there a registration cost?
Registration and participant book is free however donations are graciously accepted to cover the cost for the participant book ($10). If you wish to make a donation, please contact us to make arrangements. Kindly note a donation receipt will be issued for amounts greater than $10.
How do I make arrangements to pick up the participant book?
Once registered someone will reach out welcoming you to Discovery and to make arrangements for pick up or delivery.
If I have more questions who can I reach out to?
If you have more questions about Discovery, please contact faithformation@staugustineschurch.ca or james.chau88@gmail.com and they will be able to answer your questions or direct you to someone who can.