Description
Think TED Talks. The best way to avoid one-way thinking is to hear from others who are moving outside the box to bridge faith and tech. Innovation Talks is a large event with the purpose to expose the broader church to innovative ideas on how we can move the mission of Jesus forward locally and globally. For the first time in Toronto, join us for a great evening of speakers paving the way!
---
SPEAKERS: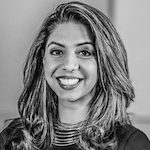 Molly Thomas: Freelance TV Host/Correspondent/Producer. Molly spends time on the breaking news desk and also at the faith-based current affairs show Context with Lorna Dueck. Her passion for social justice stories has taken her to Somalia, Iraq, Jordan, Haiti, Rwanda, Uganda, France and England. Molly Thomas graduated from University of Regina in 2010 with a BA from the School of Journalism and graduated from the University of Toronto in 2016 with a MA from the Munk School of Global Affairs. In her spare time, Molly MCs several charity events, teaches Zumba, and is always up for a competitive game of basketball!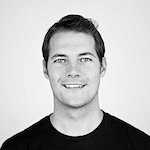 Nigel Paul: Founder and International Director of Movein, a movement of regular Christians prayerfully moving in among the unreached, urban poor. Movein is in 80 neighbourhoods around the world with over 30 staff. Nigel is passionate about bridging his work with the international poor and technology as the Executive Chairman of Twassistant, a service connecting smart people in developing economies to the needs in the developed world such as programming, data entry, SEO and personal assistance. Nigel is a globally recongnized speaker and has a passion to move people to action. He has a degree in Internet Business from the University of Waterloo and lives in Toronto, ON.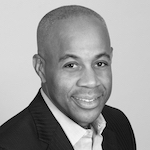 Rob Meikle: Chief Information Officer for the City of Toronto, leading all things tech and information for the City of Toronto for nearly 5 years. In his role as CIO, Rob provides visionary leadership for the delivery of flexible and integrated information and communication technology solutions that enable and drive Service Excellence. Rob uniquely and creatively bridges the faith and tech gap wearing many hats in both words at senior levels. He is on the Board of Directors for World Vision and Pastor of Kingdom House Christian Centre in Toronto. He has over 20 years of experience in global business and technology solutions in private, public and non-for-profit sectors.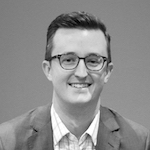 Seth Stover: Former Managing Director at Flipp, a retail technology company that is reinventing the way people shop. Seth drove the overall business development strategy and led a team that grew over 600% under his leadership and partnered with 90% of the top retailers in North America. Seth worked very closely with C-suite retail executives to create digital marketing strategies that leverage the Flipp platform to deliver maximum ROI and drive in-store sales. Seth recently resigned from Flipp to move his family to BC to be closer to family and also to have a different pace as a family after a very intense and hectic 8 years.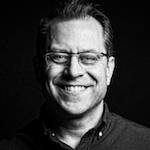 Tim Day: Executive Director of City Movement, a new ministry helping business leaders, para-church ministries and churches work together for to advance the gospel in their city. For the last 15 years, Tim was Senior Pastor of The Meeting House, a multi-city church in central Ontario. He is also the author of God Enters Stage Left, a creative retelling of God's story.
---
HOST: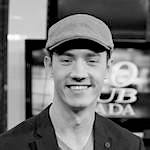 James Kelly, Founder and Director of FaithTech.com
James Kelly, is an entrepreneur turned pastor turned story-teller. FaithTech, a growing movement pioneering new ways to advance the gospel in a new era driven by technology, started with an idea in late 2015 and has turned into a global ministry, with operations across Canada in Toronto, Vancouver and Waterloo.
---
2016 Innovation Talks Links:
Tickets If the ticket price is out of your price range, please contact us via the FaithTech website (www.faithtech.com) and we'd love to work something out with you.