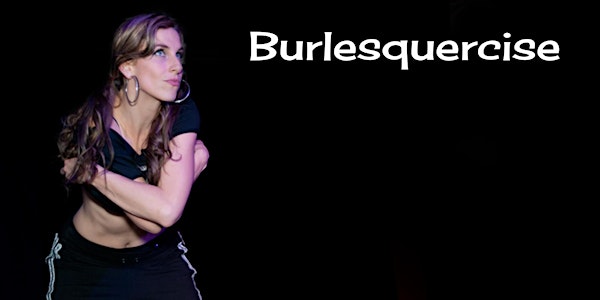 Fall Burlesquercise
Join Olive von Topp in her living room, from the comfort of yours, for a sexy, sweaty good time
About this event
Join Olive von Topp in her living room, from the comfort of yours, and get your sweat on in your sweats with Burlesquerscise: a cardio burlesque fitness class (with some belly dance, twerking and 80s aerobics thrown in for good measure)!
In 6 weeks, you'll learn a handful of new cardio burlesque choreographies, designed to make you sweat , have fun, and feel sexy. Non-strip & no performance at the end, just a great work out.
Thursdays 5:30-6:30pm online
Sept 8th- Oct 13th
Registrants will be sent a video link to review basic burlesque dance moves before class 1, to maximize all our dance time together. Then, in class, we will put the moves together in simple, easy to follow choreographies. Choreographies repeat each week with some new choreographies added. 
A great class for those curious about burlesque but maybe aren't ready to perform, those who want to practice moves they learn in burlesque class, or for folks who just want to have fun and feel sexy while getting a great work-out. 
Workout clothes recommended. Running shoes or barefoot.
Class recordings will be available for 1 week after each class, so if you can't make the live class, you can still get the workout on your own time. 
All identities & levels of experience welcome
Recorded class will be emailed out within 24 hours of class (usually same night).
**For Drop-in Classes: you must notify your instructor at least 1 hour before class if you would like to use your drop-in ticket for that class*
PWYC options & BIPOC scholarships available. Please email femmesrebellesburlesque@gmail.com