About this Event
Jodi's career spans the worlds of opera, concert, musical theatre, radio and television. An accomplished musical artist as well as actor, she's performed all over the world: Canada and the USA,Scotland, Russia, Itl;ay, Austria and Bolivia.
Select highlights: Chants D'Auvergne with the Redwood Symphony, performances with Opera Roanoke, Opera Festival di Roma, The Edinburgh Fringe Festival, and Rosebud Theatre. Leading roles include Romilda in Serse, The First Lady and Papgena in The Magic Flute, Donna Elvira in Don Giovanni, Valencienne in The Merry Widow, Rosabella in The Most Happy Fella, and Aldonza in Man of La Mancha.
In concert she has performed with the Canadian Chamber Choir, ProCoro, Entrecantos,Orquesta Filarmónica, Trip Internaciónal and Bachfest in Bolivia.
As a recitalist Miss Penner has collaborated with pianist Connie Canfield and mezzo-soprano Caitlin MacRae on tours of Alberta and British Columbia, and also with pianists Jeremy Spurgeon (Edmonton), Robin Philips (South Africa), Magda Adamek, Alicia Terrea (Spain), Yuliya Ogurstova (Ukraine), classical guitarist Alberta Puerta (Cuba) and Trio internaciónal in solo concerts.
Jodi also premiered a song cycle by Chilean composer Raimundo Gonzales based on his research in the Amazon Rainforest.
Jodi has recorded two solo albums: Tree in a Storm and Cielos Azules de Ensueños that include her own musical compositions.
Fun facts: she sang the national anthem for the San Francisco Giants on American Independence Day for two seasons and has appeared on BBC radio and Televsion Dramas.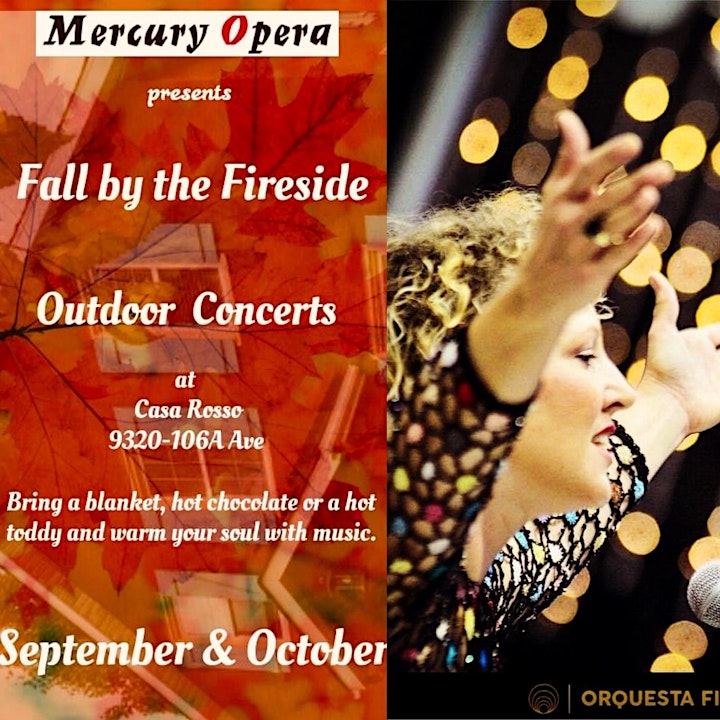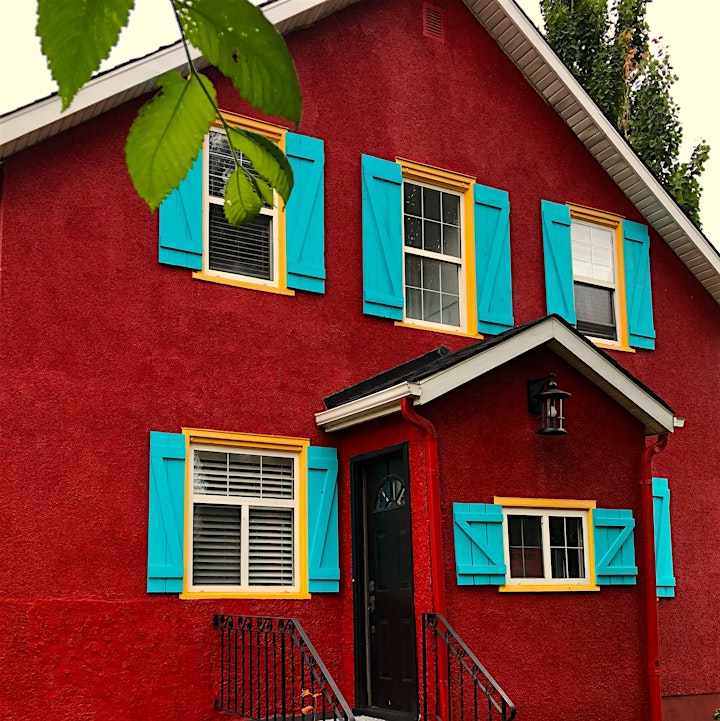 Bring a blanket, beverage of choice and warm your soul with an hour of music.
Gate opens at 3:30 - Concert at 4: 00pm
AHS social distancing and sanitisation rules apply.
All attendees will be seated accordingly.
No restroom on site.
Seating is limited.
Mercury Opera is known for messing with the public's perception of opera by fusing genres and presenting opera in unexpected places: on top of a paddle wheeler, commuter rail platforms, Back Alleys, a Downtown Diner, a Strip Club, a Saloon, Circus Sideshow, Tents and more conventional Amphitheatres.