Description
Come join Alex O'Rourke on a family nature adventure at the Leighton Art Centre!
Time spent in nature is good for everyone! Come get your family nature grooves on at the Leighton Art Centre. Nature inspired activities, family led walks and free play are all part of the recipe to spark your family's curiosity and connection to the natural world. This program is geared towards children ages 2- 6!
During this program we will be exploring animal activities, seasonal change and our senses together. Families will come away with ideas to support their own nature explorations with their families and children will come home with a nature inspired craft!
The Leighton Art Centre is situated on 80 acres of the beautiful Foothill landscape. Mix in a 300 mile view of the Rocky Mountains and you have loads of inspiration and discovery! The Leighton Art Centre's mission is to inspire an appreciation of art and nature and to discover the connection between them.
An adult companion must be present with each child during program.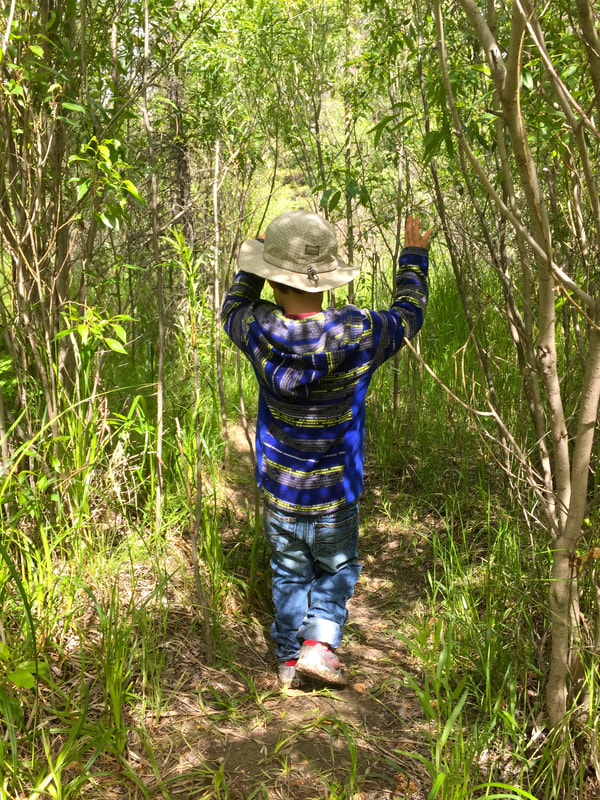 Hear what parents are saying:
"We have a new way of spending time together. What else is out there?"
"I realize how very important our connection to nature is. After a Families in Nature event, we return home content and relaxed because it strengthens our connection to ourselves and to others."
"I find I am growing with my children, becoming more confident about their abilities because I see their strengths in new ways. Such a gift."
Audience: Distances and activities geared towards 2-6 year olds.
An adult companion must be present during program.
Supplies: All supplies provided. Please bring a snack and dress for varied weather.
Registration cost: $20/child (including adult companion) & Eventbrite Fees*
( One parent / 1 children, or one parent /2 children etc is all that is necessary!)
Additional children 10% off. To recieve 10%, please register by phone 403-931-3633
* register by phone: 403-931-3633, Mon-Sat, 10 am – 4 pm to avoid Eventbrite fees
Did you know that Members of the Leighton Art Centre get 10% off the registration cost of all workshops and kids' summer camps? Please visit http://www.leightoncentre.org/programs-events/adult-programs
For our Cancellation and Refund Policy, please visit www.leightoncentre.org/programs-events/adult-programs.
Artist/Instructor/Guide
Alexandra O'Rourke, B.Sc. & MA Environmental Education and Communication
​"Going out into a natural setting with a child as my companion demanded me to slow down, follow another's lead, and experience the curiosities of the natural world through a child." Alex has a passion for connecting people of all ages to the natural world. She has been an Environmental Educator for over 10 years. She is the founder of Urban Wild Calgary and has been providing family nature programs since 2014. Alex completed her MA in 2017— her thesis was entitled Family Nature Clubs: Exploring the Parent-Child-Nature Relationship. Her family nature programs build on the results of her case study. As a parent, she enjoys watching her young family grow and learn from each other in the urban wilds of Calgary, AB. Explore her programs, blog and case study at www.urbanwildcalgary.ca