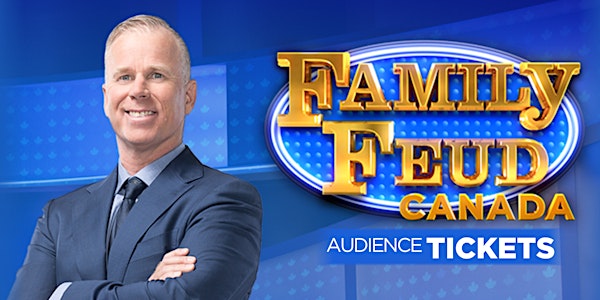 Family Feud Canada | Studio Audience Tickets | Season 4 (2022)
Be part of our studio audience and experience the laughs and drama of a Family Feud Canada taping in downtown Toronto, Ontario!
When and where
Location
Canadian Broadcasting Centre, John Street Entrance 25 John St Toronto, ON M5V 3G6 Canada
About this event
The hit game show returns for a fourth year to welcome even more Canadian families to the stage with host Gerry Dee. Family Feud Canada invites a diverse range of families to go head-to-head to answer the most popular answer to fun survey questions with a uniquely Canadian twist, for a chance to take home up to $30,000 per family. We're looking for studio audience members to help cheer them on!
Please read below for more information on attending a studio taping.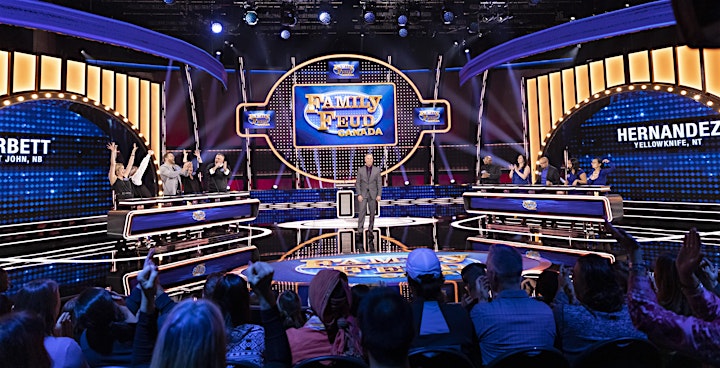 Please only submit a ticket request for dates you are able to attend. Please cancel your tickets if you're no longer able to attend so we can offer your seat(s) to another party.
• We film most Saturdays, Sundays, and Mondays
• August through October 2022
• Morning taping session – Arrive by 10:30 AM, stay to 3:00 PM (may change by date)
• Afternoon taping session – Arrive by 2:15 PM, stay to 6:30 PM (may change by date)
• Must be 16+ years of age to attend a taping
Group Bookings: For parties of 5 or more looking to book seats at a taping, please email familyfeudcanada@gmail.com directly.
Studio Accessibility: For accessibility related concerns, please email your questions to familyfeudcanada@gmail.com directly and we'll be happy to accommodate.
This taping may include (but is not limited to) loud music and sounds, as well as strobe, hydro, pyrotechnic, lighting and other special effects, including flashing lights, rapidly changing or alternating images, the use of fog, haze or smoke with theatrical stage lighting, laser projections.