Family Fun on the Farm - Happy Halloween

Saturday, 14 October 2017 from 1:00 PM to 4:00 PM (EDT)
Event Details
FAMILY FUN ON THE FARM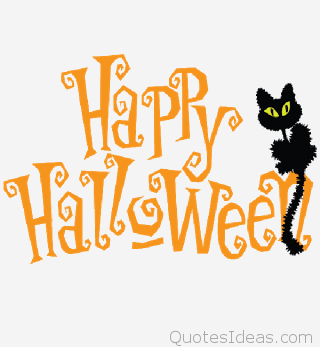 SATURDAY OCTOBER 14, 2017
1:00 pm - 4:00 pm
(rain or shine)
Spectrum Acres
 3106 Line 29 Tavistock ON
Let's get together on the farm for some amazing Halloween activities   
Spectrum Acres, for the final time this season, invites all with ASD and other Special Abilities, their families, caregivers and friends to have fun on the farm.  Come enjoy what nature has to offer with many fun activities
* make your own 'Magic Potion' with essential oils
*Check out the Magic Crystals that will be on display
* have fun together with our fun scavenger hunt in the labyrinth
Make sure you go to the pumpkin patch which of course was planted by those of you that came out to the very first event. 
* You will be able to pick out your own pumpkin to take home or decorate at the event.  
Refreshments will be apple cider and Gf, CF, carrot muffins right from the garden. 
Don't forget to meet the animals in our small petting zoo--the black cat will love the attention and have fun in the barn on the ability friendly zip-line, swings, trampoline and other toys
* Feel free to dress in costume if that is what you like but we ask that you leave the scary costumes at home
Grow a Row ──── Let's grow together.

Find us on Facebook at https://www.facebook.com/spectrumacres/
NOTE: Due to allergies and sensitivities, please refrain from wearing perfume, cologne, aftershave or scented products such as lacquer or lotions.
************************
LE SAMEDI 14 OCTOBRE 2017


De 13 h à 16 h 
(Beau temps, mauvais temps)
Ferme Spectrum Acres
 3106 Line 29 Tavistock ON
Nous vous donnons rendez-vous à la ferme pour participer à de formidables activités d'Halloween   
Pour la dernière fois cette saison, la ferme Spectrum Acres invite tous les jeunes qui vivent avec un trouble du spectre de l'autisme et qui ont des habiletés particulières ainsi que leurs familles, leurs fournisseurs de soins et leurs amis à venir s'amuser tous ensemble. Venez découvrir plein d'activités amusantes que nous offre la nature!
* Fabriquer votre propre « potion magique » avec des huiles essentielles
*Visiter une fascinante exposition de « cristaux magiques »
* Participer ensemble à une très amusante chasse au trésor dans le labyrinthe
Prenez le temps de vous rendre au champ de citrouilles dont certaines ont été plantées par ceux et celles d'entre vous qui ont participé à la toute première activité de la saison.
* Vous pourrez récolter votre propre citrouille pour la rapporter à la maison ou pour la décorer sur place.
Menu de la collation : cidre de pommes et muffins aux carottes (provenant directement du jardin) sans gluten ni caséine. 
N'oubliez pas de faire la connaissance des animaux de notre petit zoo – le chat noir appréciera grandement l'attention que vous lui porterez. Profitez-en pour vous amuser dans la grange où vous trouverez une tyrolienne, des balançoires, un trampoline et d'autres jouets, tous très faciles à utiliser.
* Vous pouvez vous déguiser si le cœur vous en dit, à la condition de laisser vos déguisements effrayants à la maison!

Récolter une rangée ──── Allons récolter une rangée ensemble.
Marti Lussier, Coordonnatrice des événements communautaire
226-787-0333 ou marti@autismontario.com
Vous désirez parler à quelqu'un en français? 416-246-9592, poste 239 ou rpcprovincial@autismontario.com
When & Where

Spectrum Acres
3106 Line 29
Tavistock, ON
Canada

Saturday, 14 October 2017 from 1:00 PM to 4:00 PM (EDT)
Add to my calendar
Organizer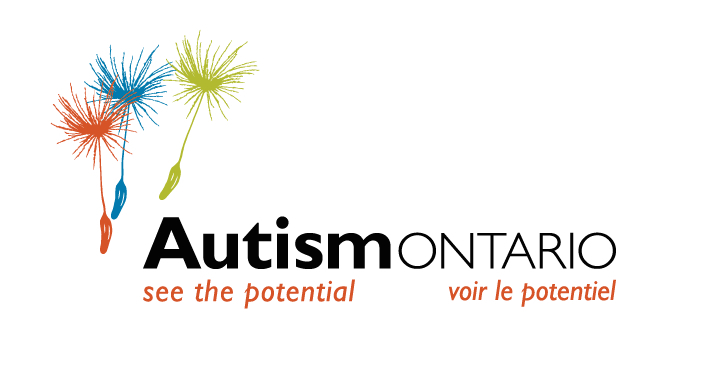 Autism Ontario's South West Region includes:
-Windsor Essex (and surrounding areas)
-Chatham (and surrounding areas)

-Sarnia Lambton (and surrounding areas)

-London Middlesex (and surrounding areas)
-Huron Perth (Goderich-Clinton, Stratford and surrounding areas)
-Grey Bruce (OwenSound - Kincardine and surrounding areas)
La région du Sud-Ouest d'Autisme Ontario comprend les secteurs suivants :
 -Windsor Essex (et ses environs)
-Chatham (et environs)
-Sarnia Lambton (et environs)
-Londres Middlesex (et environs)
-Huron Perth (Goderich-Clinton, Stratford et ses environs)
-Grey Bruce (OwenSound - Kincardine et les régions avoisinantes)
Marti Lussier
Potential Programme Community Event Coordinator - SW Region
Autism Ontario
(226) 787-0333
marti@autismontario.com
Pour parler à quelqu'un en français : Laura@autismontario.com ou 1-800-472-7789, poste 240
Frequently Asked Questions:
1) Do I need to print out ticket or email confirmations to attend this event? For most of our events, there is no need to print anything unless the event specifies otherwise. When you arrive at the event, you will have to check in at the registration desk. You will be asked for your name and how many people are attending with you. That's all.
2) Do I need to bring proof of diagnosis? No, not needed. Again, just check in at the registration desk and enjoy the event.
3) Is there a cost to attend this event? Many of our events are free of charge because the cost is covered by Autism Ontario's Potential Programme, in partnership with Ontario's Ministry of Children & Youth Services. If there is a cost, you will see it on the registration page when you select how many tickets you want.
4) Do I need to be a member of Autism Ontario to register and participate? No. While membership does provide other great benefits, events provided through Autism Ontario's Potential Programme are open to all families of children with ASD, under the age of 18, who reside in Ontario.

Questions fréquemment posées
1) Est-ce que je dois imprimer les confirmations ou billets reçus par courriel pour assister à cette activité? Non, vous n'avez rien à imprimer. À votre arrivée, vous devrez vous présenter au comptoir d'inscription. On vous demandera votre nom et le nombre de personnes qui vous accompagnent. C'est tout!
2) Dois-je apporter une preuve de diagnostic? Non, ce n'est pas nécessaire. Présentez-vous au comptoir d'inscription et profitez de l'activité.
3) Est-ce qu'il y a un coût d'entrée à cette activité? Plusieurs de nos activités sont offertes gratuitement parce que les frais d'inscription sont payés par le programme Potentiel, d'Autisme Ontario, en partenariat avec le ministère des Services à l'enfance et à la jeunesse de l'Ontario. S'il y a des coûts à débourser, cela sera indiqué sur la page d'inscription lorsque vous sélectionnerez le nombre de billets dont vous avez besoin.
4) Est-ce que je dois être membre d'Autisme Ontario pour m'inscrire et participer? Non. Le fait d'être membre vous donne accès à d'autres possibilités très intéressantes, mais les activités proposées dans le cadre du programme Potentiel, d'Autisme Ontario, sont ouvertes à toutes les familles d'enfants de moins de 18 ans ayant un TSA, qui résident en Ontario.
Pour parler à quelqu'un en anglais :
Marti Lussier
Potential Programme Community Event Coordinator - SW Region
Autism Ontario
(226) 787-0333
marti@autismontario.com