FAMILY TRUSTS: Discover the legal proven ways for you and your family to pay less tax

Monday, 16 November 2015 from 6:30 PM to 10:00 PM (EST)
Event Details
Discover the legal proven ways for you and your family to pay less tax: Have a FAMILY TRUST.
"How the Wealthy get and stay Wealthy?" They pay less TAX… One way for you to pay less tax in your family is to have a family trust: Estate Planning for Smart Real Estate Investors, Home-Owners and Families.
Here is the Canadian Myth: I don't have enough Net Worth to need a Family Trust.
Part of our Financial Literacy Program. Come and ask your questions to a tax accountant, Chris Munn, BBA, CPA, Tax Partner, Hogg, Shain & Scheck.
Monday November 16, 2015 @6:30 pm-10:00 pm - 25 Sheppard ave west 3rd floor

Admission: $5 at the door (free for the first-timers)
To register, visit https://www.eventbrite.ca/d/canada--toronto/laure-ampilhac/
Social Event #Networking #Education #RealEstate #Investments #RetireEarly #Toronto #Mortgages
PANEL ON FAMILY TRUSTS
- Chris Munn, BBA, CPA, Tax Partner, Hogg, Shain & Scheck
- Jonathan Weaver, Educator and Real Estate Entrepreneur

- Laure Ampilhac, Certified Wealth Management Advisor and Mortgage Agent

AGENDA
6:30pm Doors Open ~ Networking
7:00pm Panel
8:00pm Q&A
9:00pm - 10:00pm ~ Networking
The truth about family trusts
The perception of family trusts as vehicles for only the extremely wealthy is one of the misperceptions about trusts that Hogg Shain & Scheck want to put to rest. Here are her top five myths and realities about the structure.
Myth #1: They are inflexible.
Reality: Trusts can be quite versatile and are often the best option to provide for disabled beneficiaries or for children of blended marriages. The terms of the trust can vary. There can be a fixed-interest trust, where an amount is invested and the beneficiary gets the money. Or a trustee can be appointed to pay it out. You can also stagger the payments so that funds are paid out when the beneficiary reaches certain age milestones.
Myth #2: They are mainly used to avoid estate taxes and probate costs.
Reality: Trusts can offer significant tax benefits and avoid probate costs, but they also have other benefits like asset protection, investment management, and protection for disabled family members or the client if they become incapacitated.
Myth #3: They are only for the very wealthy.
Reality: Trusts can be set up for anyone with specific needs and are useful vehicles for passing funds to children or grandchildren. There are multimillion-dollar trusts and there are much smaller trusts.
Myth #4: You lose control.
Reality: Trusts are customized vehicles designed in line with your wishes and ensure that cash is ultimately transferred to beneficiaries as desired. While you no longer own the money, you can say when and how you want it used. Your control comes in under the terms and conditions you're drafting.
Myth #5: Trusts are complicated and onerous to manage.
Reality: The provisions of a trust can be as simple or as complex as you want or need. To set up a trust, you would first need to meet with a will and estate planner or a lawyer to draft the agreement. It is also important to get separate tax advice from an accountant to ensure the trust is a worthwhile vehicle for you. If you make the trust a part of a will - this type of trust is called a testamentary trust - the cost will be built into the cost of the will. If you create a trust that takes effect while you are alive - known as a living trust or inter vivos trust - it will cost at least $1,000 to set up and establish. For a large trust, you will need to appoint a trustee to oversee it and manage investments held within the trust. This comes with a typical annual fee of 1 per cent.
PANELISTS
Chris Munn, BBA, CPA
Tax Partner, Hogg, Shain & Scheck
Hogg, Shain & Scheck provides auditing, accounting, taxation and management consulting services in the Greater Toronto Area and across southern Ontario.
Phone: (416) 499-3100
Chris is a graduate of Wilfrid Laurier University, receiving his CA designation in 1990.  He focuses on providing advice to owner managed businesses in the areas of tax, estate planning and international issues.  As a member of the ICAO and Canadian Tax Foundation, Chris is a member of the CPA, Ontario and Canadian Tax Foundation.  He has completed the Canadian Institute of Chartered accountants In-Depth Tax course, and continually builds on his strong knowledge base by attending topical courses.
2255 Sheppard Av E, North York, ON M2J 4Y1
Jonathan Weaver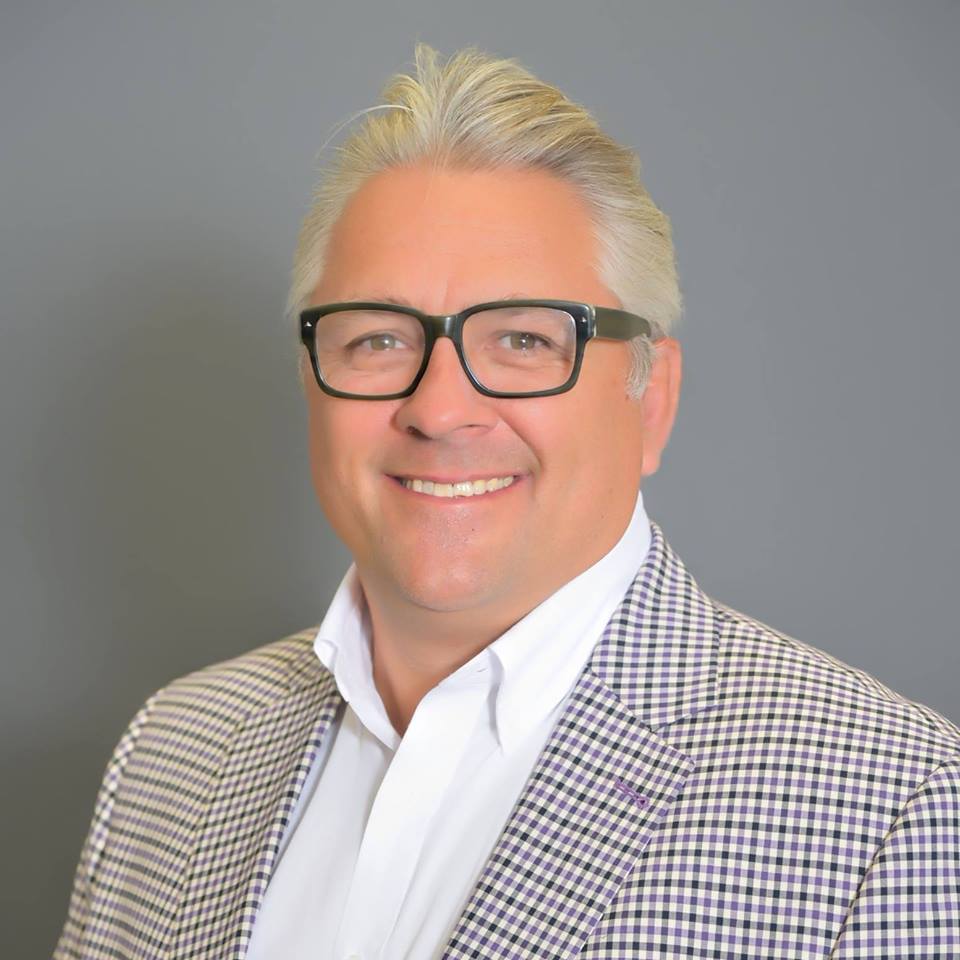 Jonathan has been investing in Real Estate since 1992 when he bought his first investment property.
17 years ago, Jonathan and his wife Cathie bought their first multiplex investment property, and subsequently bought two more.
In 2008, as a result of their real estate investments, the Weavers were able to take 18 months to set a world record while raising more than $400,000 in donations to Ronald McDonald Houses across North AmericaIn the last 5 years Jonathan & Cathie have made a transition from Landlord to Lender. In addition to becoming a private lender himself, Jonathan and his business partner Richard Pyper just completed a 2 year consulting project with a Canadian Financial institution they built Canada's only self directed RDSP and put together a Syndication program for the OSFI regulated institution.Jonathan shares his expertise with Mortgage Agents and the public on a regular basis. He helps Mortgage Agents through a Guaranteed Profit System and helps the general public through Public Seminars.The objective, to Educate the public that mortgage money can be used to make you wealthy vs the Training the bank provides that keeps you in debt as long as possible-- Jonathan T Weaver, Principal
416 855 4776
m 416 528 8028
tf 866 244 0550
Laure Ampilhac
After 15 years as a Business development Executive in France and Canada, Laure left the corporate world during the 2009 recession, to follow a new path.
Robert Kiyosaki's Rich Dad Education led her to a career in Real Estate Investing, creating multiple sources of active and passive income. Laure is a real estate entrepreneur, a property manager, a mortgage agent and now a Certified Wealth Management Advisor. Her expertise and her passion for Early Retirement has allowed her to mentor and empower home-owners to acquire more properties and build a long-term retirement strategy using their home equity, life savings and Registered Retirement Savings Plans (RRSP, LIRA, TFSA).
Exploring Real Estate Investments:
- Income properties (for Cash flow)
- Investing in Private mortgages (Become a Money Lender)*
- MIC (Mortgage Investment Corporation)*
- Pre-Construction- Real Estate Investment Groups (Syndications)
** RSP-eligible investments
Mortgage Agent & Certified Wealth Management Advisor
✆ (416) 358-9686 ✆ (877) 764-9492
iBrokerPower Capital Inc (The Mortgage Centre) Lic# 10538
Laure on Social media:
https://www.facebook.com/laureampilhac
https://www.facebook.com/retireearlywithrealestate
https://www.facebook.com/realestatemixer
https://www.linkedin.com/in/laureampilhac
@laureampilhac @realestatemixer

MORE INFO AT:
www.meetup.com/Six-Degrees-Real-Estate-Investors-Mixer/#upcoming
www.eventbrite.ca/d/canada--toronto/laure-ampilhac/
www.facebook.com/realestatemixer/events
SPONSORS:
Fazle Naqvi , Sales Representative 
Mobile: 416-418-1351 Office: 905-812-8123

Keller Williams Real Estate Associates, Brokerage
7145 West Credit Avenue, Mississauga, ON, L5N 6J7
905-812-8123
Looking for a realtor to purchase an investment property in Hamilton? Contact Fazle
https://www.linkedin.com/in/fazlenaqvi

MISSION of Six Degrees Real Estate Investors Mixer
[ Helping Home-Owners and Real Estate Investors Retire Early With Real Estate]
ABOUT
Six degrees of separation is the theory that everyone and everything is six or fewer steps away, by way of introduction, from any other person in the world, so that a chain of "a friend of a friend" statements can be made to connect any two people in a maximum of six steps.
The Real Estate Mixers are designed to educate & connect home-owners and investors in an intimate and warm environment.
Lively, interactive educational and networking events:
If you are interested in learning more about how to invest in an rental property/multiplex (active investing) or invest your RRSP/Cash savings in alternatives investment vehicles in real estate (passive investing), then you have come to the right place.
The aim of these evenings is to create a space for like-minded people with an interest for real estate and investing Come and learn about money lending (private mortgages), MICs, Real Estate Investment Groups/Private Equity Funds and more.
HOSTED NETWORKING EVENT
Laure and Jonathan will be there to connect you with the professional, lender, investor that you have been looking for your project, real estate transaction or investment. Come to us during the networking event and we will introduce you to the right person! See you there.
Have questions about FAMILY TRUSTS: Discover the legal proven ways for you and your family to pay less tax?
Contact Laure Ampilhac
When & Where

Boardroom
25 Sheppard ave west
3rd floor
Toronto, Ontario
Canada

Monday, 16 November 2015 from 6:30 PM to 10:00 PM (EST)
Add to my calendar
Organizer
✔ Laure Ampilhac
╚► Helping Canadians RETIRE EARLY WITH REAL ESTATE ★ Leveraging home equity ★ RRSP ★ Designing Early Retirement Plans
☆☆ Real Estate Investments Consultant | Certified Wealth Management Advisor | Mortgage Agent | Refinancing | Private Mortgage Lending | Six Degrees Real Estate Investors Mixer

My expertise and my passion for "early retirement" has allowed me to mentor anxious Canadian families and home owners who have not managed to invest their life savings effectively.

I help them acquire properties, diversify their investments and build a long-term retirement strategy using their home equity, savings and Registered Plans (RRSP, RESP, LIRA & TFSA).

Today, my clients include home-owners and individual investors who are ready to fathom new avenues for their own investments. I help them by:
★  Educating & Empowering though the Six Degrees Real Estate Investors Mixers (www.realestatemixer.ca meetup).
This is where I bring together seasoned investors, speakers and mentors from various backgrounds.

★  Educating & Coaching though one-on-one consultations.
This is where we take stock and compile their savings, pension, investments and available home equity (net worth).

★ Designing and Implementing a retirement income plan with a new investment strategy that incorporate their current locked investments with new acquisitions.These cater to the clients' current AND future cash flow needs.

Specialties: Real Estate Investing | Mortgages | Financing  | Private Money Lending | Alternative Investments | Pre-Construction Townhomes | RRSP | TFSA | Rental Property | Retirement planning | Wealth creation | Wealth management | Asset protection
► Visit www.laureampilhac.com to schedule your FREE Consultation!
► or call 416-358-9686

When working with investors, we explore the following real estate investment vehicles:
❶ Income properties (for Cash flow) and Pre-Construction TownHomes
❷ Investing in Private Lending (Mortgages & MIC)*
❸ Alternative Real Estate Investment (Private Equity and Syndication)*
* RSP-eligible