Description
Join us for a meal to remember! We bring you a beautiful and delicious dinner set in Loutet Farm's field, and sponsored by Whole Foods Market. This unforgettable evening wil also feature tours through Loutet Farm, a silent auction, local produce, meat, cheese, and more. All set amounst the kale, beans, and salad greens during the heart of our harvest season.
This memorable meal will feature produce, meat and cheese from Loutet Farm, Cawston's Harkers Organics, 70 Mile House's Blue Goose Cattle, Aggasiz's Farmhouse Cheese, and more! Whole Foods Market chefs have worked together to bring your a menu of fresh, seasonal fare, and wine pairings.
The Edible Garden Project is a program of the North Shore Neighbourhood House, $72 tax recipets will be issued to dinner guests, and 100% of funds raised at the Farm to Feast event will support the Edible Garden Project.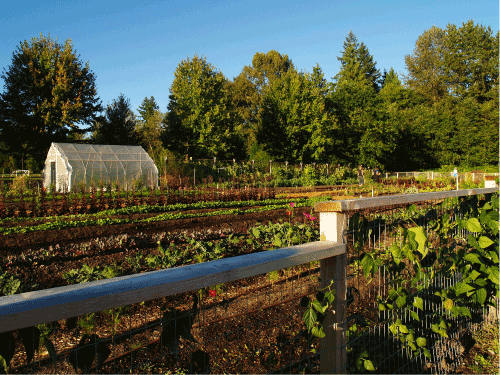 Farm to Feast Menu
Starter:
Loutet Farm mixed salad with pickled beets, local soft cheese, and a strawberry vinaigrette
Main Course:
Seared skirt steak with grilled polenta, seasonal farm vegetables, and chimichurri sauce
Or
Grilled Portabello Mushroom steak with with grilled polenta, and seasonal farm vegetables
Dessert:
Grilled local stone fruit with mascarpone, local honey, and hazelnuts
-- Pairings with each course from Parallel 49 Brewing or Summerhill Winery
-- All ingredients will be sourced as locally and organic as possible

Purchase a Ticket by Cheque
If you would prefer to purchase your ticket by cheque, please call Emily at 604-987-8138 ext 231.
More About Loutet Farm
Loutet Farm, established in 2011 on City of North Vancouver park land, is the first step in a plant to plate local food system for the North Shore. We grow and sell thousands of pounds of fresh vegetables in our neighbourhood each year, and inspire hundreds of children with educational hands-on farm experiences - growing the next generation of farmers.
All proceeds from this Farm to Feast experience will support the Edible Garden Project's urban farm and youth education programs. Learn more about how we're growing farmers and fields!

Organizer of Farm to Feast at Loutet