About this Event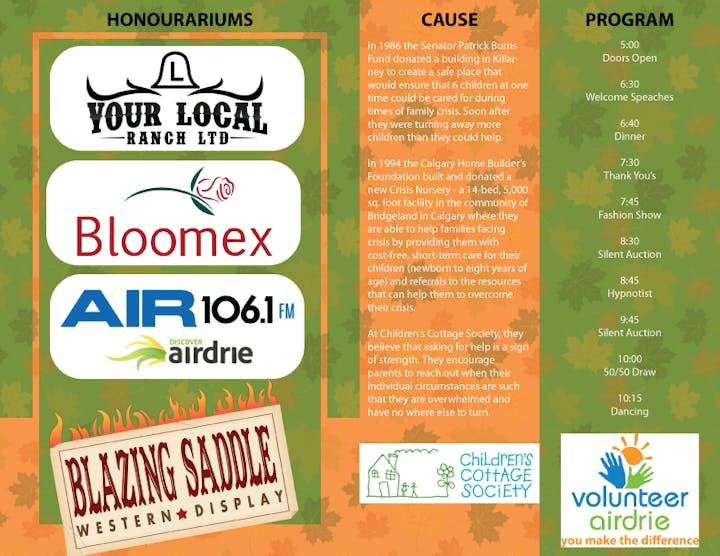 Volunteer Airdrie is pleased to present the First Annual Farm to Fork Gala with proceeds going to the Children's Cottage Crisis Nursery.
Proceeds from our inaugural Farm to Fork Event will be presented to the Children's Cottage Society. Raised funds will help continue the vital care for the children who arrive at the Crisis Nursery, which includes providing services such as 3 meals with 2 snacks for up to 14 children per day, medicine to ease their upset tummies from situational anxiety, cab rides to and from the Crisis Nursery, as well as toys and books for playful distractions. The proceeds will also provide them with the needed funds to pay the bills to keep the doors open and keep everyone warm and safe.
The Gala will host approximately 150 guests featuring a 3-4 course gourmet dinner with the ingredients provided by local farmers including Your Local Ranch. During the evening you will be entertained throughout the night by #magic show and #hypnotist, a western themed fashion show, a silent auction and a DJ that is sure to get you in the mood to dance the night away.
www.facebook.com/FarmtoForkGala2019
www.farmtofork2019.ca