Farm to Fork Retreat - June

Friday, June 14, 2013 at 6:30 PM

-

Sunday, June 16, 2013 at 5:30 PM (PDT)
Event Details
Farm to Fork Retreat

at Camp Fircom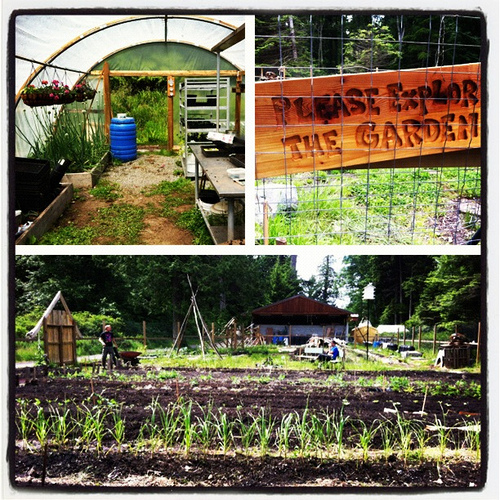 Come and build your skills in the kitchen and garden. Join us for a fun, educational, and relaxing weekend retreat at Fircom, on wild and pristine Gambier Island. Our focus will be on locally producing and creating amazing and nourishing food; the whole system from field to plate. Come with your family, friends, co-workers and be inspired to try some new things. You'll also have chances for early morning yoga, an afternoon hike or swim, and evening campfires.
Featuring:
Introduction to Permaculture workshop with Sara Dent of Young Agrarians.
Build your own cold frame to bring home with Gray Oron.
Conversation about: getting the growing season started, setting up spaces.
Hands on, basic garden building projects; sheds, composters, fences with Neil Carrodus.
Morning Yoga with Claire Macdonald.
Healthy meals with Chef Ana-Luz.
SARA DENT
What is PERMACULTURE? 
Permaculture is the ancient art of studying Natures principles and applying her gardening techniques through systems design to human habitats.  In a natural ecological system there is no waste and no external inputs.  From the city to the country, we have the opportunity to put these ideas into practice to create more sustainable living environments that are less dependent on fossil fuels for food production and energy.   The term Permaculture was coined by Bill Mollison of the Australia PermacultureResearch Institute (PRI).  
Introduction to Permaculture
Join us for a fabulous opportunity at Camp Fircom to learn the fundamentals of ecological design theory. We will look at Permaculture ethics and principles, and the zones and sectors system as design tools for reclaiming spaces and regenerating natural environments to create resilient food-scapes. We will discuss both urban and rural permaculture and examples of how closed-loop nutrient and energy systems can be created in diverse environments.
               
Sara is a trained organic farmer and Certified Permaculture Designer through the Linnaea Ecological Garden Programme (Cortes, BC), as well as a Permaculture Teacher with the Urban Permaculture Guild (California).  She has farmed across B.C. and in Mexico.  She brings her enthusiasm for organic matter and growing local, along with her training as a facilitator to Permaculture education. She is the co-founder of YoungAgrarians.  
http://saradent.ca, http://farmlove.org

GRAY ORON

Build a Mini Hoop house
Want to harvest salad greens in January? Want to finally get an amazing crop of Basil? Come learn how to build a mini hoop-house that'll help you begin growing food earlier, grow hot weather crops, and extend your kitchen's growing season into later fall. In this workshop you will learn how to build a self-standing hoop-house that is easy to move and work with. We will talk about season extension and the crops appropriate for growing in the shoulder seasons, spring and fall, for a year round harvest.
Gray is an urban farmer and backyard gardener currently living in Vancouver. He grew up in Israel where he was exposed to the magic and flavor of seasonal, local, fresh food. He moved to North America 11 years ago where he continued his education and worked as a software engineer for 5 years. Balancing computer work with farm work, Gray spent many years as a backyard farmer and the past three years growing food commercially on various scales. He co-founded Fresh Roots Urban Farm and volunteered, worked, and served as a board member of various community engaged non-profit organizations. Gray is passionate about waste reduction, cycling, and community building.
http://freshrootsurbancsa.wordpress.com/about/
CLAIRE MACDONALD
Yoga
Claire is drawn to the freedom, joy and grace that yoga practice offers. She provides an accessible practice that will support, challenge and nourish you.  The potential of yoga to restore mind, body & spirit is what continually renews her dedication. Claire teaches Yin, Restorative, Hatha & Vinyasa Flow yoga. Classes will be held early each morning, outdoor on the grass, weather permitting.
http://yyoga.ca/welcome/our-team/claire-macdonald/
Location and Facility
Fircom is located on Gambier Island BC, a beautiful twenty minute boat ride from Horseshoe Bay.
Fircom embraces an ethic of food responsibility that includes care for creation, soil, plants, animals, and people, and a respect for the interdependence of those elements. We operate a fledgling farm operation that helps to offset our own food miles, as well as providing valuable experiences, helping adults, children, and youth to get their hands back in the dirt, and learn where their food comes from. The food philosophy of Fircom follows the intention of living lightly upon the land: all waste is composted, not taking more than one can eat, and preparing food from fresh ingredients.

fircom.ca
Registration Details
Early Bird Adult - $270 (End May 30)
All prices currently shown are early bird.
Prices includes meals, all programs, accommodation in CraigCroft Lodge, and stunning 30 minute boat ride from Horseshoe Bay to Gambier.
***Adults coming as childminder can share in programming time with their partner. A child programmer can be on hand to help with childminding and facilitate games and use of site.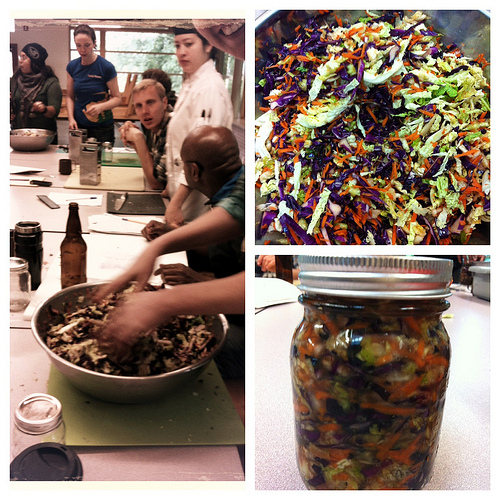 When & Where

Camp Fircom

Sunshine Coast F, BC
Canada

Friday, June 14, 2013 at 6:30 PM

-

Sunday, June 16, 2013 at 5:30 PM (PDT)
Add to my calendar