Farmstart Incubator Farm Tour

Sunday, 12 July 2015 from 11:00 AM to 2:00 PM (EDT)
Event Details
Event Description:

Join us for a tour of the Earth to Table Farm - a 40-hectare farm, located just 10 minutes from the Mustard Seed Co-op. It is an agricultural resource centre and farm incubator, leased to eight new organic farms, including Honest Field Farms, Dunbar Organic Farm, Close to Home Farm, and Weathervane Farms, all of which are in their first five years of operation. The farm provides a unique opportunity to dive into the local food scene and tour a startlingly different type of farm.  

Enjoy a guided tour of the orchard, barn and farms, and talk with new farmers about the joys and challenges of farming in the greater Hamilton area. 

A picnic lunch option is available - be sure to select what you'd like when you're purchasing your ticket. Lunch will include a wrap made with ingredients from the FarmStart farms, local fruit, iced tea, and a dessert. Please indicate whether you'd prefer a vegetarian or non-vegetarian wrap.
 
Hosted by Honest Field Farms, in partnership with the Mustard Seed Co-op Education Committee.

Cost:

$10.00, to be paid upon completion of this form. You will be sent an email if your registration was successful.  If you do not receive an email it means you are NOT registered. There is also an option to pre-order a local, wholesome lunch. Be sure to select both the timing of the tour you'd like, and which lunch option you'd like (if you want to order lunch).
Transportation Options:

1) Drive/bike yourself (250 Concession 4 West, Hamilton, ON, L0R 1V0)

2) Carpool from The Mustard Seed, meeting at 10:30am (please email info@mustardseed.coop if you'd like to arrange this)
Don't want to pay online? We have an in-store registration option! Head to The Mustard Seed (460 York Blvd in Hamilton) and you can register and make payment with one of our cashiers. There is no way to reserve a spot online without payment.
 
See Facebook event for more information.

Cancellation Policy:

The time of our instructors and tour guides is valuable, so we are aiming to make sure each workshop and tour is well-attended! If you are unable to attend this tour, it is preferable that you find someone to replace you. Otherwise, you must let us know at least 48 hours before the start time in order to receive a refund. If you have questions, or need to cancel, please email info@mustardseed.coop. Thank you!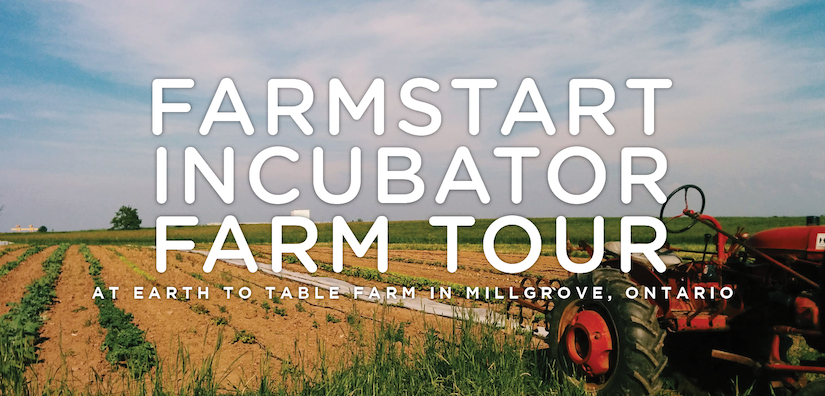 Honest Field Farms is an organic vegetable farm based in Millgrove, Ontario. We believe produce should always be delicious, fresh and flavourful. We grow unique and heirloom varieties of vegetables, flowers and herbs as well as timeless favourites. Honest Field Farms is run by Kate Flynn and Jon Gowing, two Steel City Farmers who bring their love of food and flavour to farm life.

Close to Home Farm is a small-scale organic market garden operation. Close to Home Farm stands for local, organic, sustainable agriculture. We grow a wide variety of crops from carefully sorted seeds to produce delicious, healthy vegetables, herbs and flowers through environmentally friendly farming practices. Close to Home Farm is run by Rowena Cruz. 

Dunbar Organic Farm: Organic vegetables grown without artificial chemicals, pesticides and herbicides. Sustainable farming practices include: yearly crop rotation, cover crops, low-tillage methods, saving seeds, using heirloom vegetable varieties and growing pollinator-friendly plants. Dunbar Organic Farms is run by Christie Dunbar. 

Weathervane Farms is a sustainable farm operating in Hamilton, Ontario. We produce vegetables and herbs without the use of chemical fertilizers, pesticides and herbicides. We market ourselves through Community Supported Agriculture agreements (crop shares) as well as a stand at the Ottawa Street Farmers Market from late June until late October. Weathervane Farms is run by Joanne and Igor Kasprzycki. Weathervane Farms is a proud member of the Ecological Farmers of Ontario and proud supporter of the Mustard Seed Co-op.
When & Where

Earth to Table Farm
250 Concession 4 W
Hamilton, ON L0R 1V0
Canada

Sunday, 12 July 2015 from 11:00 AM to 2:00 PM (EDT)
Add to my calendar