Description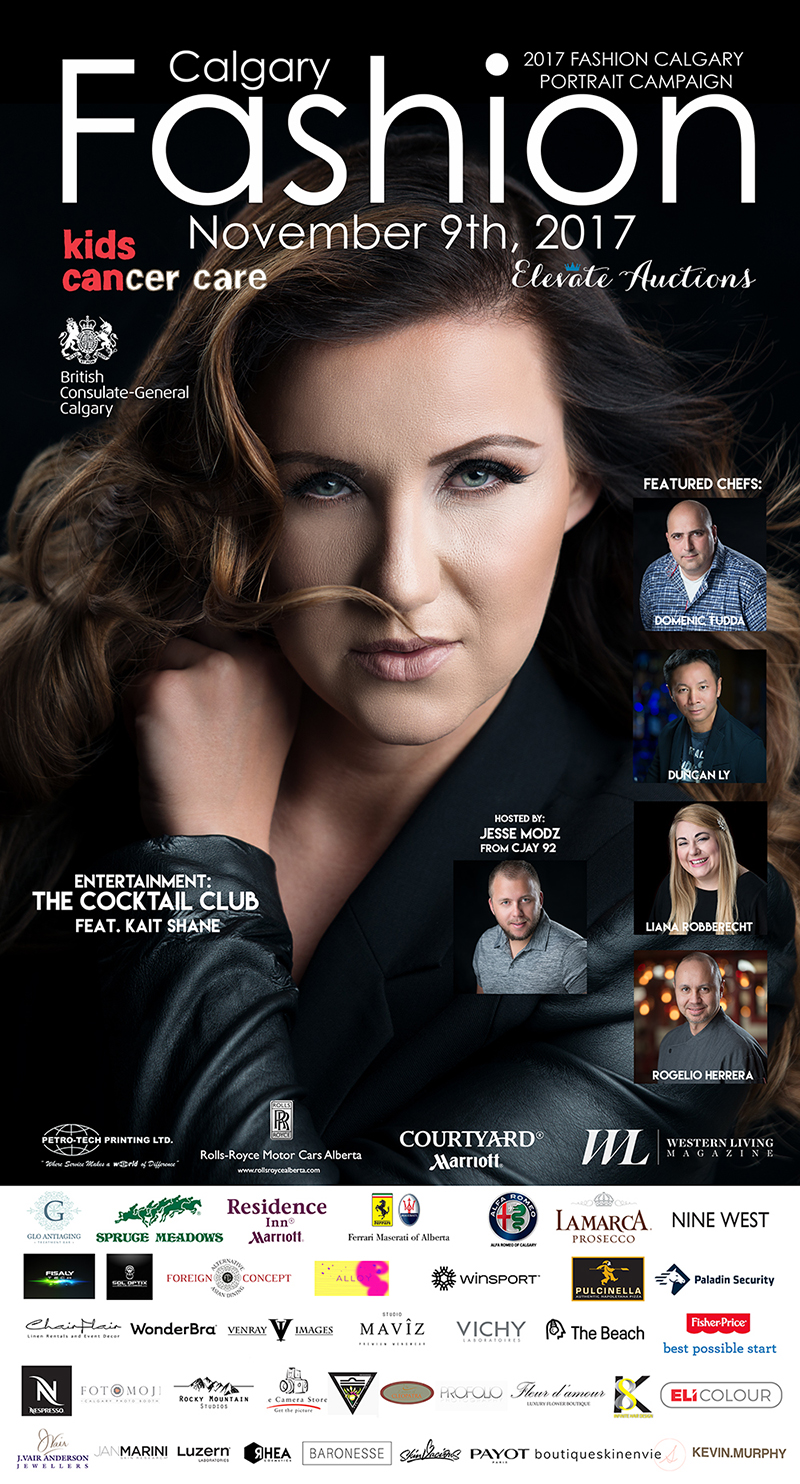 Fashion Calgary Portrait Campaign is featuring Calgary's TOP 25 Ambassadors who are shaping the cultural scene of our city, our province and our country with the special celebration of Canada 150 - marking the milestone of featuring 150 Ambassadors for the last 6 years!
Fashion Calgary Portrait Campaign 2017, will celebrate this year's campaign with a gala event on Thursday, November 9th, 2017 at Courtyard by Marriott Calgary South, 3750 Market Street SE, Calgary, AB T3M 2P2.

Fashion Calgary's Portrait Campaign is an initiative spearheaded by Fashion Calgary's Founders, Ania Basak and Rafal Wegiel, which features cultural leaders in our community.
Funds raised at the gala will support Kids Cancer Care Foundation of Alberta.
For more information please visit:
http://fashioncalgary.ca/portrait-campaign-2017/
Sparkling Reception Sponsored by La Marca Prosecco.
Extraordinary Hor's D Oeuvres by 4 of the Calgary's TOP Chefs&Restaurants , including Chef Duncan Ly (Foreign Concept), Chef Rogelio Herrera (Alloy Dining), Chef Liana Robberecht (WinSport Canada) and Chef Domenic Tudda (Pulcinella).
Dress Code: "Dress to Impress"
Get Red Carpet Glam Ready for the Gala and Get Your Hair Styled at Cutting Room Floor - an exclusive hair salon partner for 2017 Fashion Calgary Portrait Campaign & The Gala - by booking online ( http://cuttingroomfloor.ca) or calling: 403.670.0277.

Hotel Reservations: