Description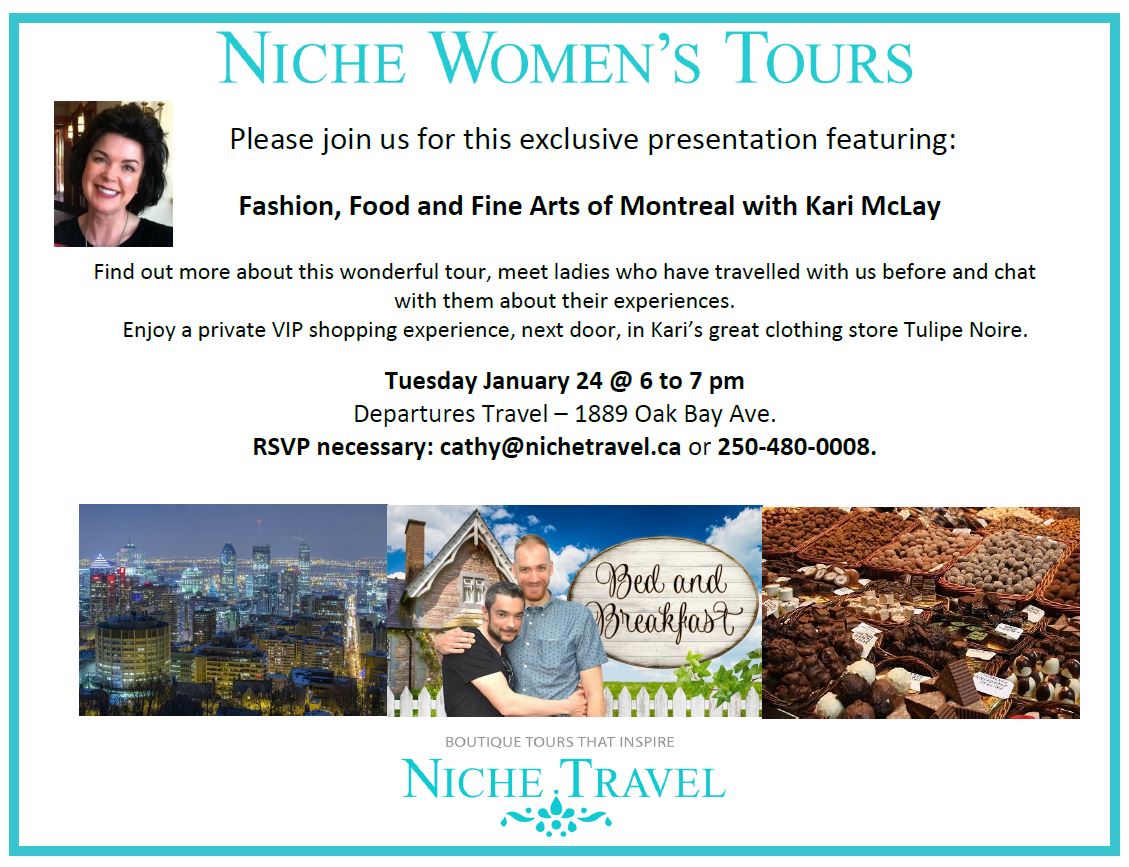 Meet tour host, Kari McLay, and chat with other travelling ladies!
When: Tuesday January 24 @ 6:00 to 7:00 pm
Where: Departures Travel – 1889 Oak Bay Avenue Victoria
What: Fashion, Food and Fine Arts of Montreal tour presentation
RSVP: 250-480-0008.
RSVP is necessary as we do have limited space.