Description
'Fashion in the Digital World' is presented by Toronto based Startup Fashion-Forward. We are also excited to announce that Grayson Miller from Style Democracy will be the panel moderator once again!
How often do you spend $5 on a stabucks coffee?! You can get a coffee anytime...instead, students or entrepreneurs can spend $5 on a ticket to this one time event to learn about cutting edge technology from Toronto based online Fashion-Tech businesses. Not a student or entrepreneur? No problem....be sure to grab an early bird ticket for only $10. You can also network and meet new people in fashion, business, technology or other industries of interest.
About the Event:
Due to popular demand of the inaugural 'Fashion in the Digital World' event in March 2013, we decided to have the 2.0 Version (with new participants)! Join us for an evening of networking and presentations followed by a Q&A from Fashion-Tech Startups - this is a rare collaboration celebrating the emerging Fashion Industry online! We will also have FREE SWAG The first 50 guests to arrive will get a FREE pair of sunglasses (Pink or White)! Fahsion-Forward will also be giving out swag bags to guests who sign up for a profile at the event! Seating will be on a first come basis!
The panel will include: Freedom Culture, Luevo, Fashion-Forward, Modreal & Shop Society. Other fashion vendor booths will be set up to promote their business during networking.
Want to be involved? E-mail: info@fashion-forward.ca
Media or Fashion Blogger? RSVP: info@fashion-forward.ca
Event Schedule:
6:00 - Networking

7:00 - Panel Presentations/Q&A

8:30 - Networking / Appetizers
Event Hashtag:

#DigitalFashionTO
If you are a student or an entrepreneur - take advantage of the $5 discounted tickets.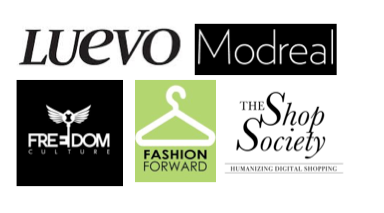 Moderator: