Presented by the Fashion Zone at The Creative Innovation Studio, Ryerson's Aboriginal Education Council, and Froese Law.
About this event
This is an introduction to Fashion Law that looks at corporate, intellectual property, contracts and social media laws that are all important to your business. We will also dive into protection of traditional knowledge in Canada.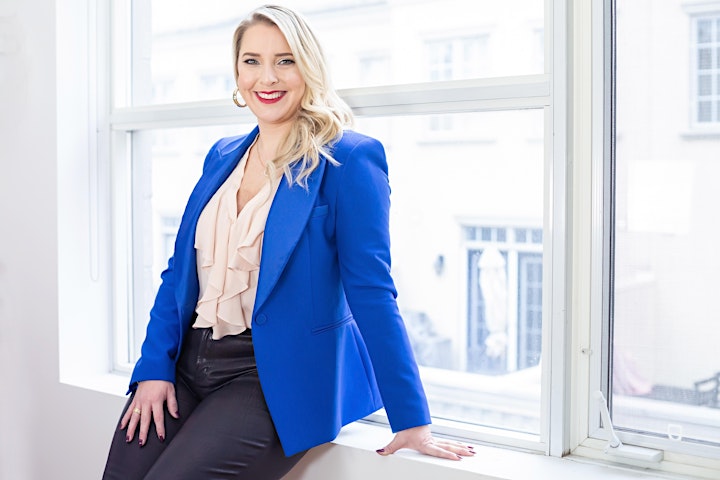 About Ashlee Froese
Ashlee Froese is a Toronto-based branding, entertainment and fashion lawyer and trademark agent, who founded Froese Law. Froese Law is a cross border boutique branding, corporate, commercial and intellectual property law firm. Ashlee is recognized as a Certified Specialist in Trademarks Law by the Law Society of Ontario (one of 6 women lawyers in Ontario who holds this designation) and has been ranked as one of the top 1000 trademarks lawyers globally. Ashlee is also one of 39 lawyers across Canada who received the Lexpert Zenith Award for being a change maker in law. Ashlee's scope of practice includes trademarks, copyright, licensing, domain name, social media, marketing, advertising, packaging and labelling laws and negotiation and drafting of commercial agreements.
Ashlee holds numerous leadership and mentorship positions including, executive committee member (Ontario Bar Association), brand strategy council member (Canadian Marketing Association), advisor (Ryerson Fashion Zone), committee member (Intellectual Property Institute of Canada), committee member (International Trademarks Association), past co-chair (Fashion Group International), and past-chair (Toronto Intellectual Property Group). Ashlee is a guest speaker and published author on branding and fashion law across North America and is regularly asked to provide media commentary on key legal developments. Ashlee is actively working with the Ontario government to have fashion recognized as a cultural industry. Prior to launching Froese Law, Ashlee was a partner on Bay Street.
For more information about the Aboriginal Education Council, click here.
Organizer of Fashion Law 101 with Froese Law
Brought to you by FCAD, Ryerson's Faculty of Communication and Design.  
Devoted to innovation in storytelling, music, fashion, design, and maker culture, The Creative Innovation Studio supports forward-looking creators leveraging new technologies and working within and across media, to develop new ways of engaging with audiences and customers, and advance the cultural sector through the convergence of diverse practices and methodologies.
With a brand new flagship building in the heart of downtown Toronto, the Creative Innovation Studio is home to FCAD's four incubators serving the creative industries (Fashion Zone, Design Fabrication Zone, Transmedia Zone, and Music Den), the Open Studio and Global Campus Studio for collaboration and fabrication, a showcase for emerging talent and experiential design pop ups, and a digital hub devoted to 21st century international co-creation.