Description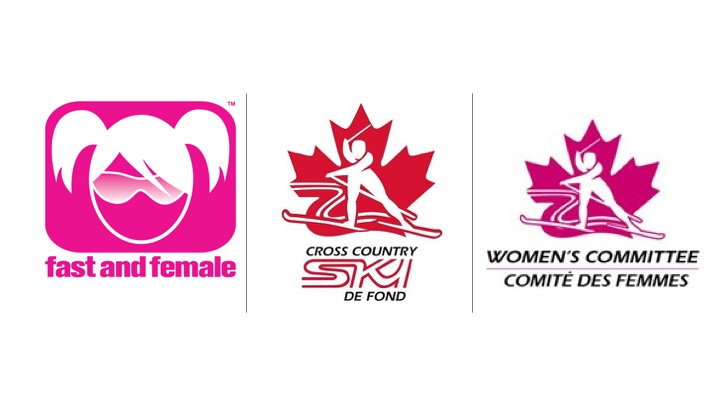 Fast and Female Champ Chat presented by Cross Country Ski Canada in Thunder Bay, ON with event partner CCC Women's Committee
Join us for an afternoon of empowerment through sports during Cross Country Ski Nationals in Thunder Bay! This Champ Chat includes an inspirational Chat and Q&A with our Fast and Female ambassadors, yoga, autographs, and more! Participants will enjoy high quality face-to-face time with female athlete role models. The goals of Champ Chats are:

1. Socialize in a non-competitive environment
2. Be inspired by female role models, hear stories of their athletic journey
3. Experience and encourage varied physical literacy
4. Together have fun, celebrating girls and women in sport
5. Keep girls healthy, happy, and active in sports through their teens
Fast and Female Ambassadors:
INDIVIDUAL ATHLETES TO BE CONFIRMED

Development Centre athletes, National Team, World Cup and Olympic Team athletes in attendance.
WHEN: Monday, March 12, 2018 from 2:00 pm - 5:00pm EDT
WHERE: Ecole Secondaire Catholique de La Verendrye

WHO: Girls ages 8-18 years old
COST: $30
Online registration closes Sunday, March 11th at 4:30pm EDT. Day of event registration is $35
REGISTRATION INCLUDES:
Fast and Female L.L.Bean Technical T-shirt (value $29)
Snack

Fast and Female Poster
CHAMP CHAT SCHEDULE:
This 3-hour Champ Chat includes a "TNT" (Talk and Tea) with Fast and Female ambassadors, a relaxing yoga session, fun giveaways, and the opportunity to meet strong female role models.
1:30 pm - Check-in / Registration (30 minutes prior to event)
2:00 pm - Divide into age groups with F&F Ambassadors - Icebreakers/Group Intros
2:15 pm - Welcome to Fast and Female / Introduce Ambassadors / Group Photo
2:30 pm - Inspirational Chat and Q&A with Fast and Female Ambassadors. Round table discussions in groups. Mobility, stress, nutrition etc.
3:50 pm - Snack Break

4:00 pm - Yoga / Dance Session

4:30 pm - Autographs & Photos
5:00 pm - Event Conclusion



WHAT TO BRING:
A friend with you!
Water Bottle
Active Clothing
Gym Shoes
Snack
Yoga Mat (Optional)
Donate Today! Please consider making a donation to support Fast and Female Canada programs. Visit www.fastandfemale.com/donatenow for more details.