Description

Girls 8-18 years old
---
The ultimate event to meet and be inspired by Olympians and elite female athletes.
SCHEDULE (subject to minor changes):
REGISTRATION INCLUDES:
Fast and Female L.L.Bean Technical T-shirt (value $29)
Fast and Female Poster
Morning Snack
Lunch
PARENT AND COACH SEMINAR

---
Motivational workshops from leading sports experts
**Event schedule subject to minor changes
REGISTRATION INCLUDES:
Fast and Female swag item
Morning Snack
Coffee and Tea
Lunch
KEYNOTE SPEAKERS
---

TASHA BELIX, Registered Psychologist
Summit Sessions:
Girls Session: B'tween Girls: Positive Mindset in Sports
Parent and Coach Seminar: The Not-So-Perfect Girl World of Today: Skills for Parents and Coaches to Help Navigate
"​For me… sports and movement were the stabilizing force that got me through tough times. Sports and the friendships that evolve through these pursuits, are essential parts of connecting the head, heart and body so all girls can thrive in this world!"​

Learn more at www.tashabelix.com​
---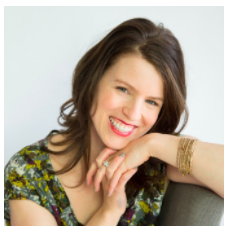 SALLY POWIS-CAMPBELL, Registered Psychologist
Summit Sessions:
Girls Session: Mindful Meal Prep
Parent and Coach Seminar: Food, Mood + Mindfulness

"We know girls benefit from mindfully crafted sports and personal development programs. To be a part of such programming as offered by Fast and Female and bring both personal experience and professional support is a true honour."
Learn more at www.wholistichealthyyc.com​
---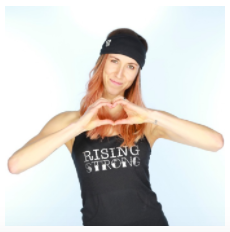 MARIN MCCUE, Author and Mind-Boby Coach
Summit Sessions:
Girls Session: Practice your way to self-love and stress management
Parent and Coach Seminar: Lead by Example
"I felt overcome with darkness for many years and this affords me an empathy and connection to teen girls who are in the midst of struggle. To thrive in happiness and gratitude is something every human should have the chance to experience."
Learn more at www.dopame.com

---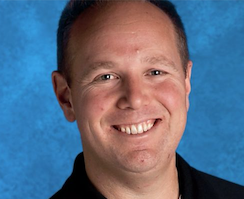 MATT BROWN, Mental Trainer of the Calgary Flames and Proud Papa
Parent and Coach Seminar: Parenting/Coaching the 'Warrior Princess'
"I know of no greater tool than sport to empower young women. This generation will bear witness to the most powerful women in human history. Why wouldn't it be YOU?"
---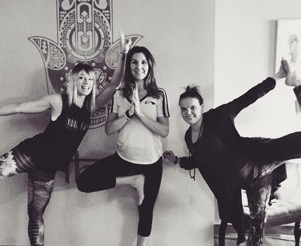 ORENDA TEAM: Lisa McManes, Jamie Conroy, & Heather Molina
Girls Session: ORENDA Girls Relate, Connect, Inspire
"The ORENDA Team uses yoga and mindfulness as a gateway to create raw discussion and transformation with youth. Empower yourself and your peers! This session will have you diving deep into what makes you a leader in your own life."
---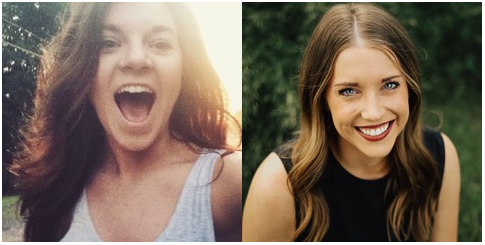 IVIVVA TEAM: Stephanie VanGinkel & Natalie Mills
Girls Session: ivivva Dreams and Goals
"Empowering young girls in sports is literally my job. It is something that fell into my lap that I did not know gave me so much joy and excitement. I believe showing up for girls within our community is the most important thing we can do for their future. By setting them up for success in sports, brings success into their life. Giving them the ability to lead their lives authentically."
---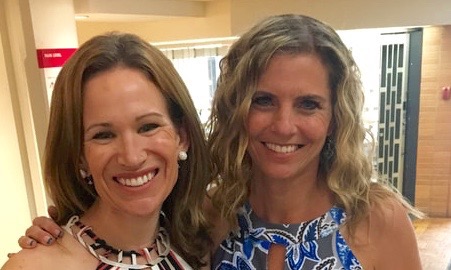 Pierie Danysk & Michelle Neufeldt
Girls Session: Dance Party!
Fit for Change directors Michelle Neufeldt and Pierie Danysk bring fun into fitness! Their creation, DanceSTRONG, is a perfect blend of dance and fitness guaranteed to make you sweat in an upbeat, positive environment. They are very excited to be brining their unique, high energy program to the Fast and Female Calgary Summit this year! Bring on the Dance Party!!!
---
FAST AND FEMALE AMBASSADORS
---
Olympians -
Cassie Campbell-Pascall - Hockey
Erica Weibe - Wrestling
Jessica Gregg - Short Track Speed Skating
Kirsti Lay - Cyclist
Monique Sullivan - Cyclist
Danielle Lappage - Wrestling
Emily Baadsvik - Bobsleigh
Arianne Jones - Luge
Melanie MmCann
Laura Brown
Helen Upperton
Jessica Gregg
Kali Christ
Elite Athletes -

Haley Daniels - White Water kayak
Jessica Furlan - Track
Josie Morrison

- Long Track Speed Skating

Kasia GW - Rowing
Maddison Pearman - Long Track Speed Skating
Nicole Oudenaarden - Heptathlete
Olivia McMurray - Rowing
Rachel McIntosh - Heptathlete
Sara Poidevin - Cyclist
Temitope Ogunjimi - Wrestling
Tianna Kennet - Wrestling
Cara Nania - Wrestling
Breanne Graham - Wrestling
Keri Morrison
Genève Bélanger
Lexi Peart
Courtney Shymr
Breanne Graham
Isabelle Weidemann
Megan Cain
Hannah Franson
Micaela Widmer
Nicole Oudenaaren
---
Donate Today! Please consider making a donation to support Fast and Female Canada programs. Visit www.fastandfemale.com/donatenow for more details.
---
Ambassadors, Keynote Speakers, & Fitness Instructors: We have a separate registration process for you this year:
FAST AND FEMALE AMBASSADORS
---


Cassie

Campbell-Pascall

Olympian

Erica

Wiebe

Olympian