Description


ACCOUNTABILITY ACTION RESULTS
---
THIS IS 6 WEEK WORK SHOP THAT WILL DRASTICALLY IMPROVE YOUR RESULTS AND EMPOWER YOU TO MASTER YOUR MIND

Fast Track to SUCCESS will empower you to discover the primary root cause of your results, income, business and success leading you to the pathway to FREEDOM.
Developed by world-renowned success expert Bob Proctor and legendary corporate attorney, Sandy Gallagher, it is the most powerful process EVER created for quickly and permanently transforming ANY goal, dream or desire into reality!
What makes Fast Track to SUCCESS so extraordinarily effective?
IMMEDIATE IMPACT - you won't have to wait long for the benefits of tihs remarkable system to kick in.

LIFELONG APPLICATION - you'll find yourself aspiring to ever-higher levels of achievement and fulfillment.

IN DEPTH INDIVIDUAL LESSONS - focus intensively on a single essential element of the achievement process

LIVE COACHING / CONSULTING SESSIONS - give you the support, encouragement, answers and expert guideance you need to keep moving forward on your journey to achievement.
Instant Impact lessons include:
Goal Achieving Science and Stages of Creation

Understanding and CLOSING your Knowind Doing GAP

The one thing that you MUST change if you want SUCCESS in your chosen field and pursuit

Developing a strong self image to receive the good you desire and your financial freedom

THE TERROR BARRIER - a deep understanding of the #1 killer of your dreams

The trick to staying IN CHARGE no matter water the circumstance and unlocking the secret
If working harder hasn't paid off.
If you feel like just giving up.
If you don't know what more you can do.
If you know there's more out there for you.
If you want your business to prosper beyong your imagination.
If you feel the desire to tackle your fears but are worried about failing.
Decide, right now, with what you've got that you are worth investing in and you will make your goals and dreams your reality.
About your coach:
Crystal McRae has always been a dreamer, some would say free-spirited and inspiring. She rarely backed down from the challenges in her life but wished she could do more, contribute more, live the life she dreamed of in her private thoughts. Rejecting ideas and dreams with a foundation of fear and self limiting beliefs and paradigms
she was struggling trying to figure it all out. With a passion for health and wellness and making a difference in her community and organizations she was making small leaps but continually getting "stuck" in life.
She now has discovered her infinite potential and fulfilling her purpose of making an impact and a difference, living the life that was once a dream and successfully realizing her worthy ideal.
How she adapted to this higher form of success is a very motivating and inspiring story. She has no business degree but managed to find her way through serious study and application of alternative education and personal development from teachers like Bob Proctor and others.
Crystal turned her own personal experience into a duplicatable system to help people reach their infinite potential in health, wealth and relationships.
About Proctor Gallagher Institute:
To improve the quality of lives globally by elevating the quality of thoughts individually
Through products and services that harmonize people with the natural, immutable Laws of the Universe.
With partners and collaborators who share our belief in joyful productivity, lifelong learning, and limitless prosperity.
In order to create a world in which true wealth — spiritual, material, intellectual — flows to, through, and from each one of us in an ever-expanding, never-ending cycle of abundance.
The Founders
Bob Proctor
To millions of people across the globe, the name Bob Proctor is synonymous with success. Long before his role in the movie The Secret sent him into the realm of superstardom, he was already a legendary figure in the world of personal development. His insights, inspiration, ideas, systems, and strategies are the dimes on which countless lives have spun — the sparks that have ignited career transformations, personal epiphanies, inner awakenings, and the creation of million-dollar fortunes the world over.
Bob is the heir to the legacy of the modern science of success that began with the financier and philanthropist Andrew Carnegie. Carnegie's great challenge to the young reporter Napoleon Hill to discern a formula for success fueled Hill's creation of the renowned book Think and Grow Rich. Upon discovering this book at the age of 26, Bob's life changed in an instant, leading him on his own quest for the secrets of success. That quest led him to Earl Nightingale, the famed "Dean of Personal Development" who soon became Bob's colleague and mentor. Today, Bob continues to build upon and spread the remarkable teachings of these three giants.
As a speaker, author, consultant, coach, and mentor, Bob Proctor works with business entities and individuals around the world, instilling within them not only the mental foundations of success and the motivation to achieve, but also the actionable strategies that will empower them to grow, improve, and thrive in today's ever-changing world. Through the Proctor Gallagher Institute, Bob, Sandy Gallagher, and their team teach the principles, strategies and fundamentals that help people and organizations create the results they want in life… results that STICK.
Sandra Gallagher

What do I want to do with my life?" Not long ago, anyone looking at Sandy Gallagher would have thought she had that question definitively answered. As an esteemed attorney with a successful career in banking law, Sandy regularly handled billions of dollars in mergers and acquisitions, IPOs, and other big-ticket transactions, and was an advisor to boards and top executives of Fortune 500 firms. She epitomized success in the classic corporate mold.
Yet an encounter with Bob Proctor set Sandy on an extraordinary new path — one that would ultimately change not only her life, but countless others. Through Bob's teachings, Sandy finally understood the "why" behind her lifelong success. Without realizing it, she had spent her life practicing the very principles Bob espoused, and exemplifying their power. She knew then that her next mission in life was to teach others how to do what she had done. And she became determined to join forces with Bob in order to fulfill that mission.
After their first collaboration, Thinking Into Results — Sandy's brainchild, which is widely acknowledged as the most powerful corporate transformational program of its kind — she quickly became CEO and President of Bob's organization. Today, as the co-founder, CEO, and President of the Proctor Gallagher Institute, Sandy shares international speaking stages with Bob and works closely with him and their team of professionals to provide coaching, training, and consulting on the most profound, powerful, and transformative concepts and strategies humankind has ever known.
---
It is my honour to help you get from where you are today to WHERE YOU WANT TO GO. This curriculum is time tested and proven to deliver a radical transformation for anyone. There is nothing you can't do, or be, or have... do you REALLY know that?
If we want anyting to change in our business, our results or our income, the changes first must come from WITHIN. This 6 week program will hold you accountable, will help you discover what is holding you back, HOW TO CHANGE that and apply it to your life and success.
If you want real change, real growth and real results... you're in the right place.
What you'll receive:
60-90 minutes of weekly live coaching ($840 value)

Fast Track to SUCCESS plan of ACTION work book complete with exercises for radical change ($125 value)

Exclusive mentoring from Bob Proctor and Proctor-Gallagher Institute through Thinking Into Results program (priceless)

1 on 1 laser coaching with PGI certified consultant bi-weekly ($240 value)

KEYS TO YOUR SUCCESS AND FREEDOM (you answer that)

AND MUCH MUCH MORE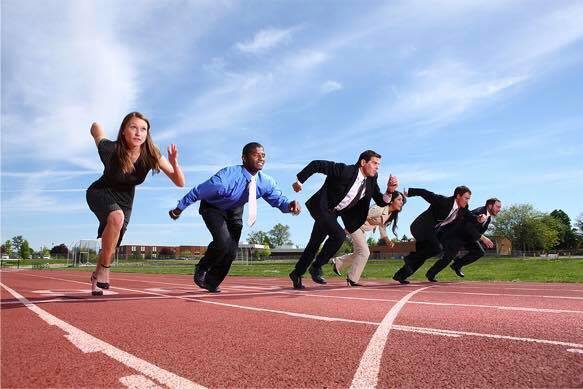 Commit 6 weeks to this program and you will ASTOUND yourself,
you're going to blow your own mind.