Description
Join us for a relaxing and informative community bike ride to explore cycling routes through Kitchener's natural spaces. We'll learn about some of the plants and animals that share our urban spaces while being guided through our bike trails. What a perfect way to celebrate Father's Day and/or the cycling month of June!
We will meet at Reep House and follow cycle paths to Filsinger Park and Monarch Woods before returning to Reep House. All ages welcome, although kids under 12 should be accompanied by an adult. Don't forget your helmet and some water!
We will be accompanied by Cycling into the Future, a local organisation that promotes the love of biking among young people and believes that cycling makes our world a better place – and they'll give us a few safety tips along the way.
AGENDA

Intro & Safety Info: 1:30 - 1:40 pm
Bike Ride: 1:40 - 3:00 pm, approx.
Reep Open House: 3:00 - 3:30pm
PRESENTERS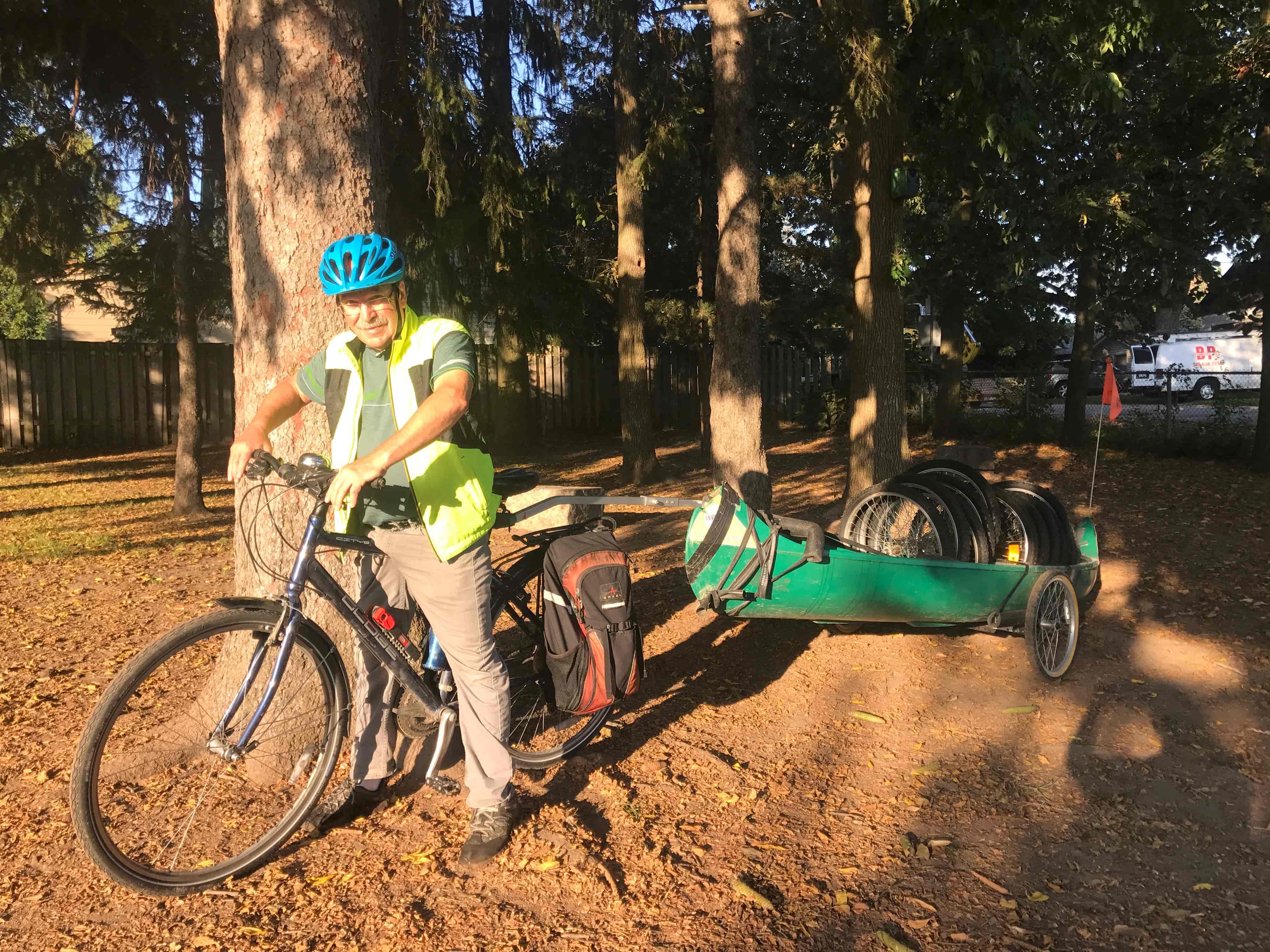 Philip Martin is a retired elementary school teacher. Since retiring, he has spearheaded the development of Cycling Into The Future, a cycling education non-profit that provides bikes and bike training to Grade 5/6 students throughout the Waterloo Region. The driving force in all of this, for Philip, is the sense that children (and adults) are increasingly separated from the natural world in which we live, move and have our being. Cycling is not only an environmentally friendly means of transportation, it is also a way for many people to connect with the natural world and embody their values of caring for the earth. In addition helping older children become competent cyclists, Philip is also a CAN-BIKE instructor who teaches advanced cycling courses for adults.
Cycling Into The Future promotes the love of biking among Grade 5 students. They believe that cycling makes our world a better place. It can improve our personal lives, enhance our communities and protect our earth. Through a series of challenges, we seek to build knowledge, skill and confidence in students, so they can become safe and enthusiastic cyclists.
TRANSPORTATION
We encourage the use of active transportation such as walking or biking. The house is just off the Iron Horse Trail and we have a bike rack.
It is also easily accessible by GRT bus routes that use Queen and have stops near Mill St. If you drive, please consider carpooling with others you know are attending.
Since the house only has a few parking spots, we have arranged for parking spaces in the Schneider Haus lot around the corner on Queen St. S.