Description
Calling all dads! It's your turn to be in the spotlight. Come celebrate Father's Day in style with ROMEOs on Sunday June 16th. Let someone else take charge of the grill - for once - and enjoy our famous brunch buffet, including carved beef, bacon, sausage, eggs benny, waffles, BBQ on the patio, seafood bar and other favourites!
Prices are as follows: $33 for adults, $30 for seniors, $18 kids 6-12, Free for kids 5 & under.
We are offering a one-time seating at 11:00AM, with the buffet running until 1:00PM.
For more information, call 250-372-5312. We hope to see you there!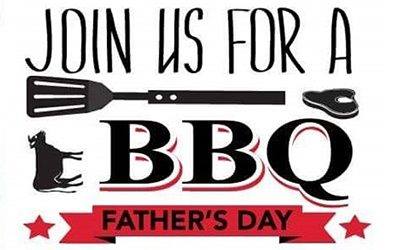 FAQs
What time does everything happen?
Doors open at 10:45 AM
Brunch will be served at 11:00 AM
Can I pick specific seats?
Yes, when booking through Eventbrite, you can choose your seating. If you have any questions at all regarding seats or types of seating. Please call or email us.
What is the refund policy?
Tickets are non-refundable.
Do I have to bring my printed ticket to the event?
Yes you must bring along your printed ticket.
Will my seat match exacty with the seating map on Eventbrite?
We will do our best to match the event seating with the map on Eventbrite, however the final number of tickets sold will be the major determining factor in final seating arrangements. Rest assured - if you purchase your tickets early in order to be close to the action, we will ensure that you have great seats! If you have specific requests, please contact us using the "contact the organizer" feature on this website.
I have a food allergy / intolerance, how will that situation be handled?
Chef Romeo's & Uptown Chef's Menu will include many items that should satisfy vegetarians, most food intolerances, and allergies such as lactose, gluten, and nuts. All of our food items are clearly labeled as well. If your intolerance is more severe than this - please use the "contact the organizer" feature on this website to tell us about your situation and we will do our best to customize a menu for you. Note - we create our buffet to satisfy a wide variety of food preferences.