Join us for our most exciting event of the year
About this event
FCC Forum is our free virtual event filled with ideas to build strength and resilience for yourself and your business. Unplug from the day-to-day, get inspired and take an opportunity to look at your business with a new perspective.
Tuesday, December 7, 2021
2 p.m. EST
Find the webinar time for your area.
• St. Johns, N.L. | 3:30 p.m. NST
• Halifax, N.S. | 3 p.m. AST
• Ottawa, Ont. | 2 p.m. EST
• Winnipeg, Man. | 1 p.m. CST
• Regina, Sask. | 1 p.m. CST
• Edmonton, Alta. | 12 p.m. MST
• Vancouver, B.C. | 11 a.m. PST
Dr. Jody Carrington
Psychologist, Author, Game Changer
Plugging in: The power of building relationships and connection
The biggest challenge each of us faces "these days" is that we've never been more disconnected, making it harder than ever to determine if we really, truly matter. But no matter what stage or what relationship we're in, we can be our bravest if we start building connection.
In this powerful presentation, Dr. Jody Carrington will explore the importance of relationships. By learning how to help others and ourselves with our emotions, we can do the hard things and reconnect. We are all just walking each other home.
Peter Mansbridge
Award-Winning Journalist, Author
Ordinary Canadians. Extraordinary leadership.
What does Canadian leadership look like? Is there something special and vital about leadership in this country? In this engrossing talk, based on his reporting from around the world, Peter Mansbridge offers accounts of extraordinary acts of leadership by ordinary Canadians at home and abroad. He speaks of stories of courage and selflessness, from Sri Lanka to the Netherlands, to our Indigenous communities, to show us that Canadian leadership is, at the core, about caring. It's about being there for our neighbours down the street, across the country, or around the world, when and where they need us the most.
Hosted by Marty Seymour, FCC Director, Industry Relations, Talking Farm and Food podcast.
Dr. Jody Carrington , Psychologist, Author, Game Changer
@DrJCarrington
Dr. Jody Carrington is a psychologist living in Olds, Alberta, with love for helping others. After completing an internship with the RCMP, she became passionate about police work and understanding the significant toll trauma can take on people. She also spent 10 years at the Alberta Children's Hospital working with children and families to help them connect and communicate. Married to a farmer and a mother of three, Jody is a gifted storyteller.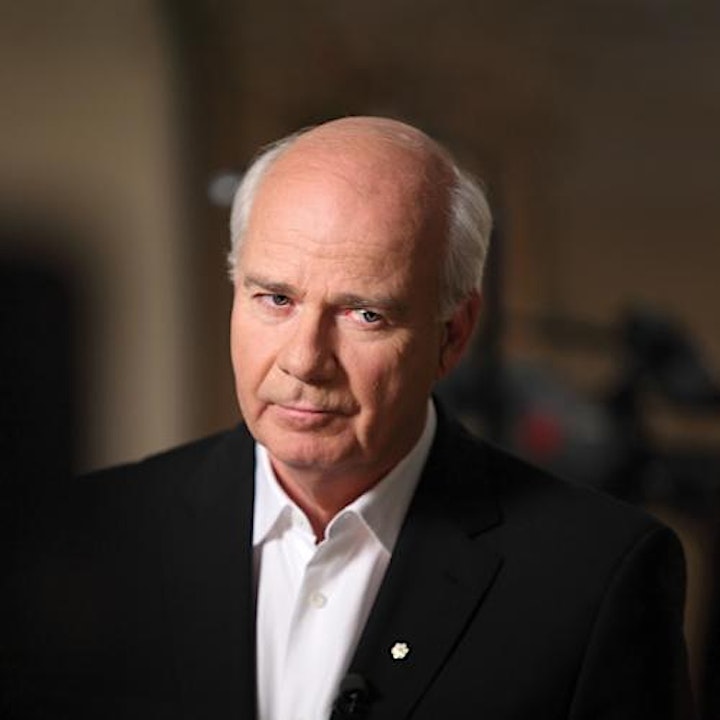 Peter Mansbridge , Award-Winning Journalist, Author
@petermansbridge
Peter Mansbridge is one of Canada's most respected and recognizable figures. For five decades, including his 29 years as the anchor of CBC's The National, he has guided us through the political, economic, and cultural events that have shaped the country. Mansbridge served as the chief correspondent of CBC News, helmed its flagship show The National, anchored all CBC News specials, and hosted the intelligent interview show Mansbridge: One on One. For his work, Mansbridge has received over a dozen national awards for broadcast excellence.